No Comments
Hi-Wire Brewing | Bed of Nails Brown Ale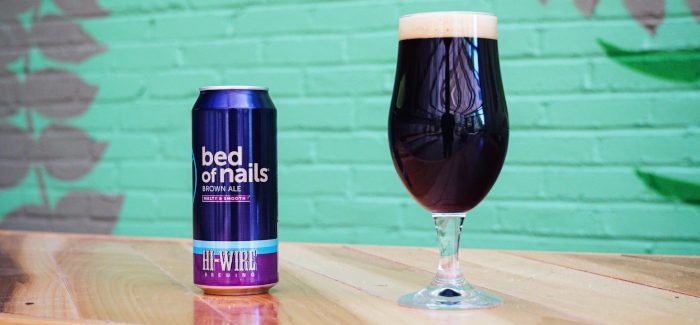 Bed of Nails Brown Ale from Asheville, North Carolina's Hi-Wire Brewing, is an American Brown Ale inspired by British brewing traditions.
As with any traditional Brown Ale, Bed of Nails is malt-forward with very little hops presence. With an IBU of 21, the carefully crafted blend of specialty malts provides for a light body and dry finish. A certain degree of sweetness from the malt doesn't overwhelm, allowing the drinker to savor the notes of toffee and dark fruit that are a highlight of this beer.
"I love a good Brown Ale," head brewer Luke Holgate told us, "but thought at the time [of brewing the pilot batches] that U.S. breweries had sort of pivoted to brewing light Porters instead of Brown Ales. We decided to do our pilots with no roast or chocolate malt and instead relying heavily on the darker end of crystal malts. We used crystal 120, 77, and Belgian Special B to layer in a lot of dark fruit character and leave out the astringency of the darker malts and landed on our Bed of Nails."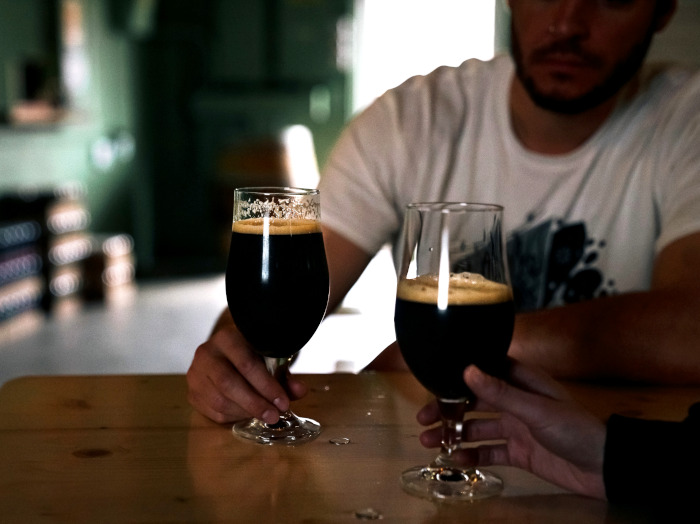 Bed of Nails is a well-loved fixture at the Asheville brewpub, and at its other locations (Durham, NC, Knoxville, TN and Louisville, KY). "I think it was that sort of hybrid of English and American Brown ales that has made this beer one with such a loyal following," said Holgate. "Other than a change in one of our crystal malt suppliers and some tweaks to the water chemistry we have brewed this beer the same way for the 9 years since that pilot batch."
Bed of Nails sits at the high end of ABV (6.1) for a traditional Brown, which is worth taking note of if you're looking to down a couple of sessionable Browns. We think Bed of Nails Brown Ale is worth taking the time to savor, letting the malty fruitiness linger a bit before taking the next sip.
If you can't make it to a Hi-Wire taproom, Bed of Nails is available in 6-packs of 16 oz. cans throughout NC, SC, TN, OH, KY, GA, AL, IN and VA.
Feature image by Hi-Wire Brewing
---