No Comments
Top Finds From the 2022 Firestone Walker Invitational Beer Festival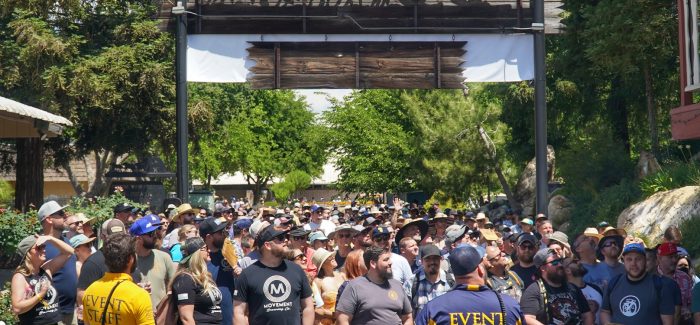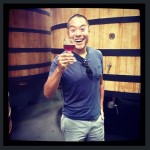 Over the past decade, it has become a little easy to take certain elements of the craft beer industry for granted. During that time, the country's craft brewery count has swelled from just under 2,000 to over 9,000. Similarly, beer festivals, which were once more thoughtfully curated, intimate opportunities to interact with brewers while exploring an exciting array of newly released beers, have grown to become commodities and in many cases, a cash cow for event production companies that rarely have any actual ties to the industry.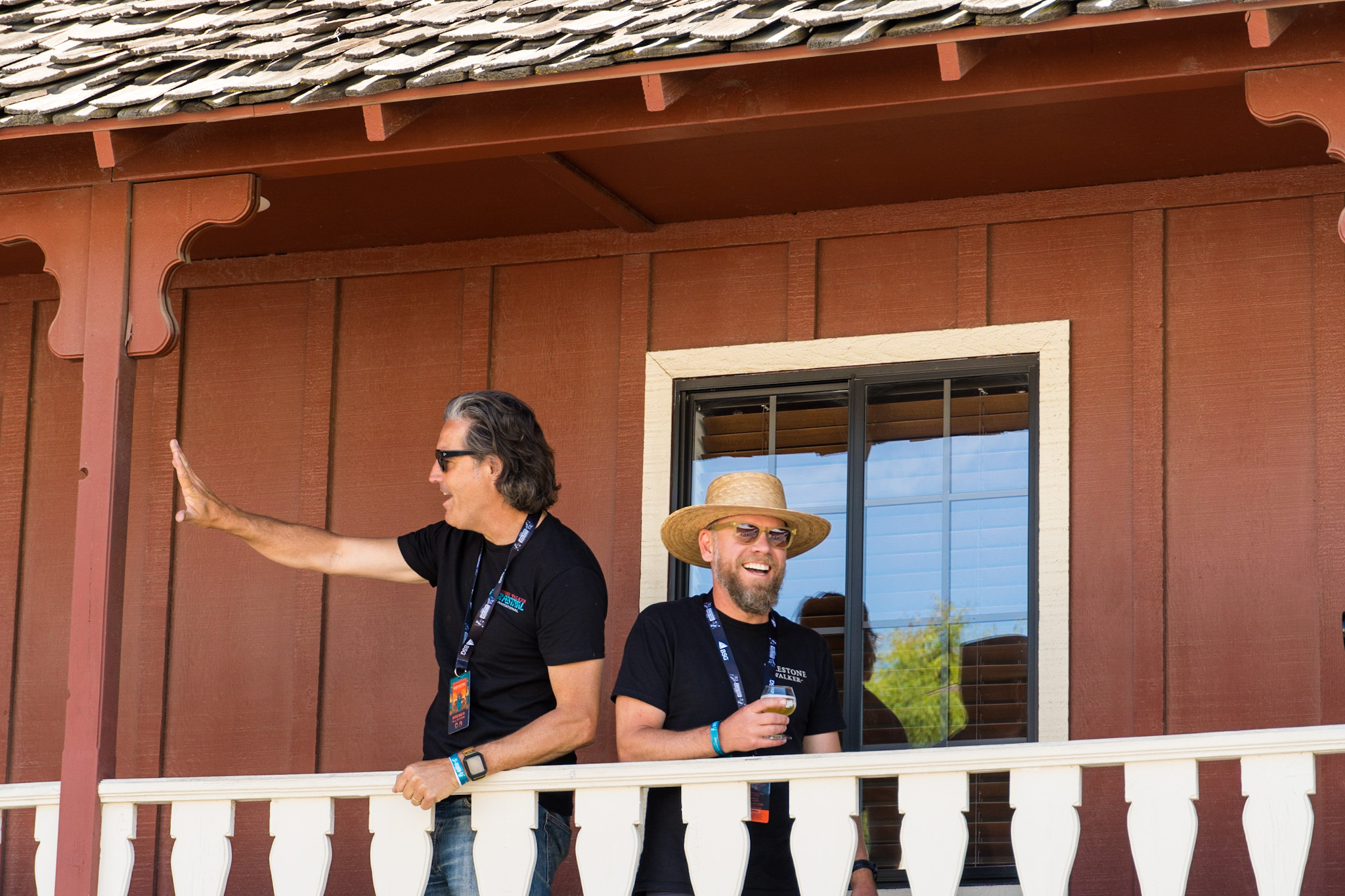 However, every so often, beer experiences, or in this case, a beer festival, can reinvigorate any jaded beer fan's love for this industry. The Firestone Walker Invitational Beer Festival has long garnered praise for being one of the country's can't miss beer events, but it's hard to truly understand the true impact of those kinds of accolades unless you experience it firsthand.
The world-class festival-going experience begins at the pour list, which we've waxed poetic about for weeks now. But what truly sets this event apart is the complete attention to detail and holistic experience for both attendees and participating breweries. Those pouring at the fest were immediately pampered with experiences at a nearby waterpark that allowed breweries to sip on Firestone Walker beers while kicking back on a lazy river followed by a welcome barbeque with live music, food, and beers as well as accommodation next to the venue that allowed brewers to camp out in RVs while essentially holding a weekend-long bottle share, all culminating with a closing brunch at the picturesque Booker Vineyard just down the road.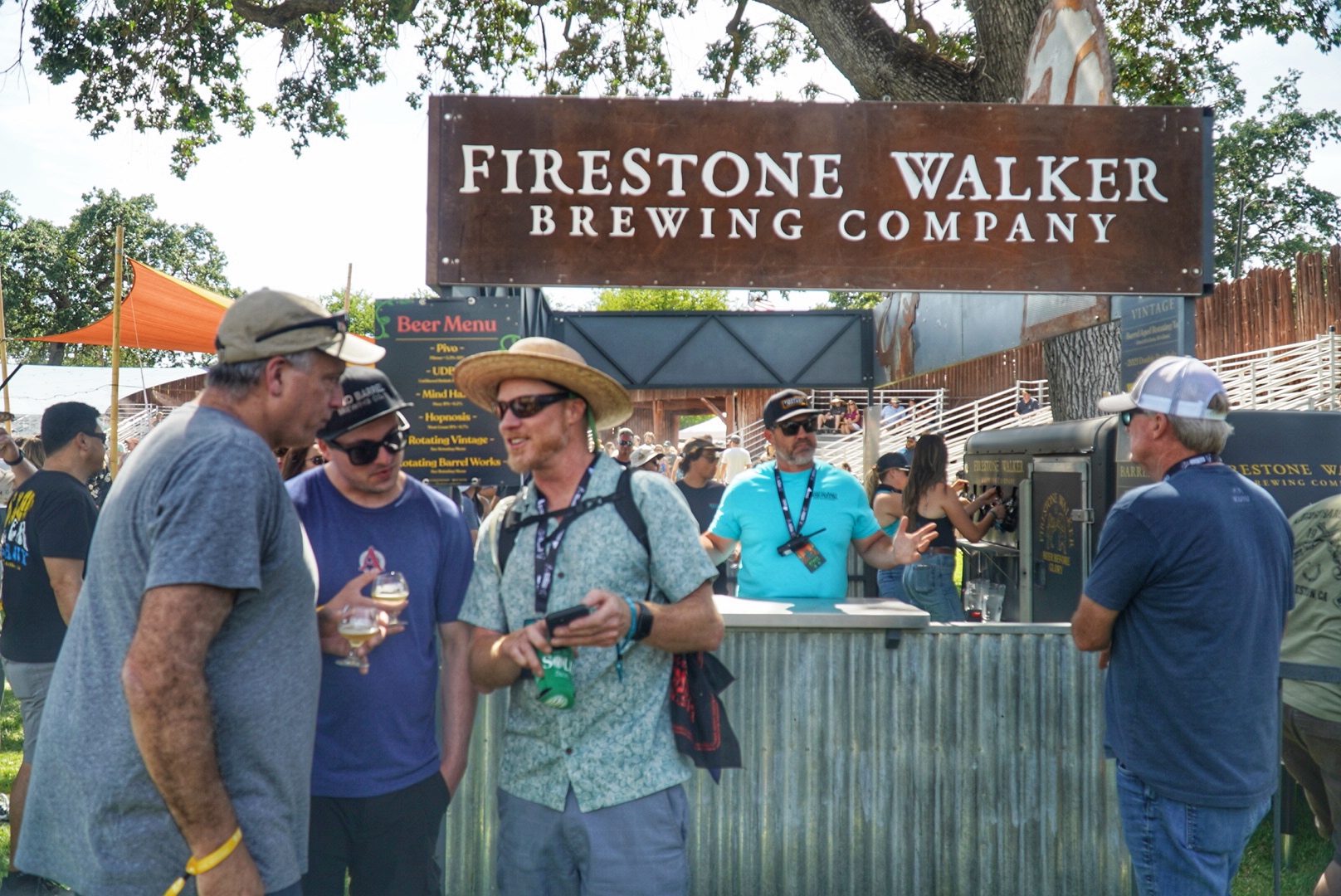 Festival-goers weren't shortchanged either, as tickets included not only some of the most incredible beers gathered for a tasting event, but also an equally impressive food lineup from world-class restaurant purveyors as well. Standouts included tacos from Fish Gaucho, chicharrones and salami made with FSW's Wookey Jack, Leo Leo Gelato, and the absolute show stopper in Roots on Railroad's buttery fresh lobster rolls.
This piece was compiled through the collaborative effort of Britt Antley, Robert French and Tristan Chan
Side Project | Beer: Barrel: Time: 2021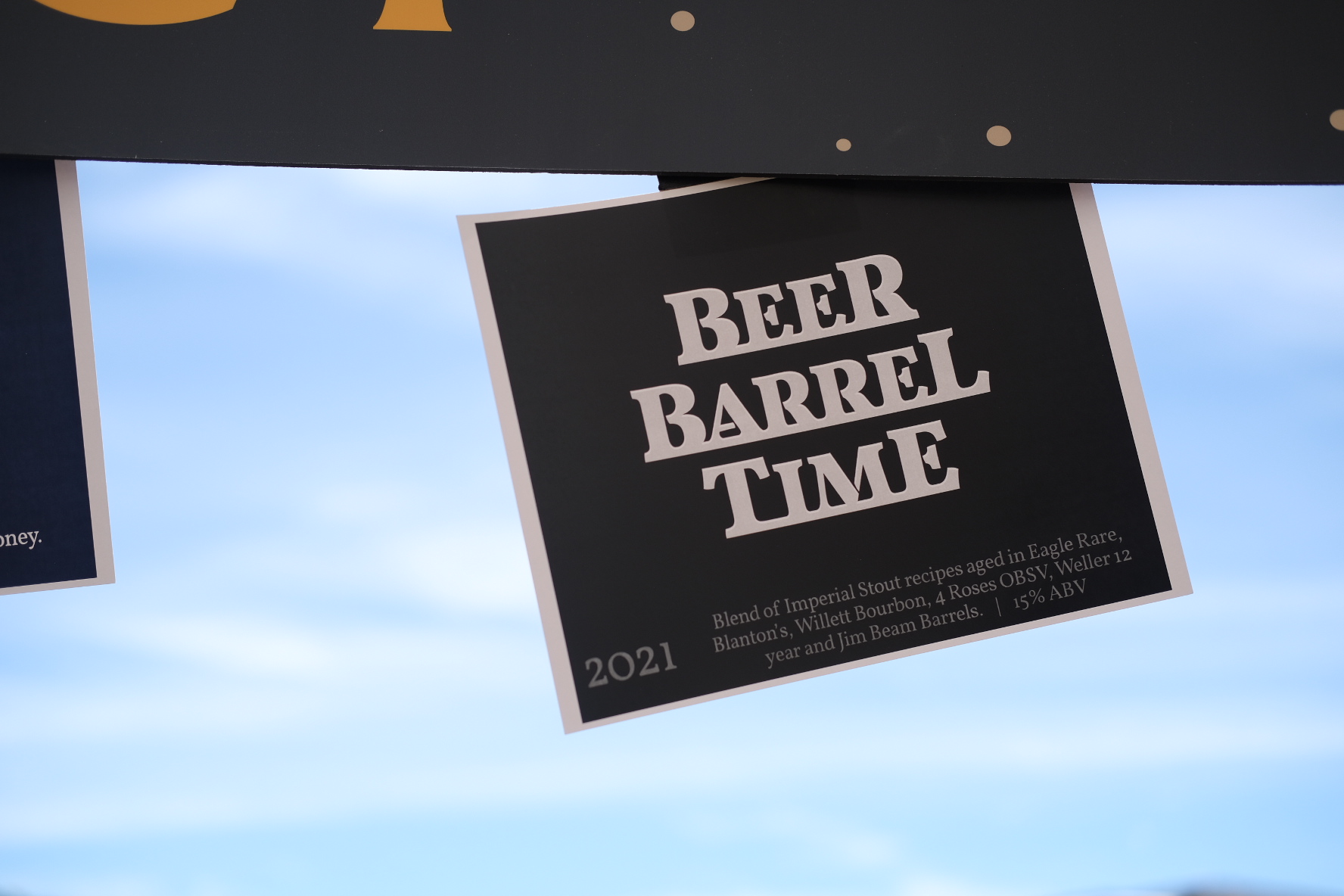 Perhaps the most hyped beer of the festival unsurprisingly lived up to and perhaps even exceeded its well-deserved adoration. A blend of 4 different Stouts aged in 6 different barrels, BBT is what every brewery seeks to create with their non-adjunct barrel-aged Stouts: huge complexity while remaining dangerously smooth for 15%. The hype is real.
Half Acre | Double Barrel Benthic
A perfect representation of barrel and adjunct, Double Barrel Benthic was an absolute representation of flavor balance between the coconut and cinnamon along with a rich oak forward barrel profile. Easily one of the standout barrel-aged stouts from the fest, and a reminder that Benthic should be mentioned among the best of the style in the country.
Monkish | TXXTH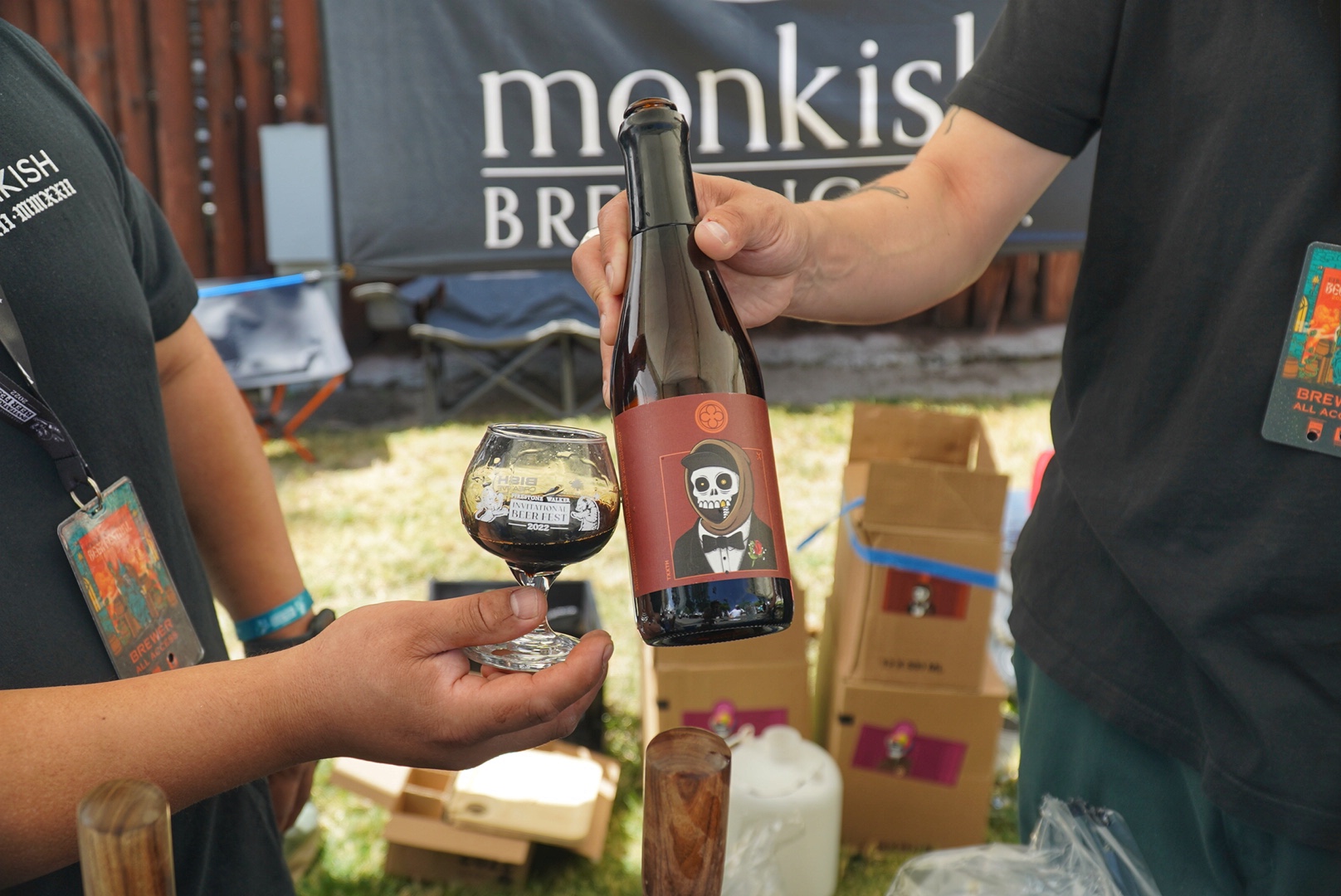 One of Monkish's most sought-after beers ever, TXXTH (pronounced Teeth) is a double bourbon barrel Stout conditioned on coconut and vanilla. The brewery best known for their Hazy IPAs can crank out an incredible Stout, and TXXTH is here to rub that fact in your face.
Firestone Walker + Green Cheek | Parrotphrase
Perhaps one of the bigger surprises from the fest was a deeply nuanced and delicate Dry-Hopped Grisette collaboration from Firestone Walker and Green Cheek. A perfect representation of the style, Parrotphrase exhibited great yeast forward flavors while remaining light, and refreshing without trying to do too much.
Firestone Walker + Monkish | Foggy on the Details
The perfect old-school / new-school team-up yielded a truly fantastic representation in a small-batch hazy New England Pale Ale. With perfect creamy mouthfeel and a beautiful tropical citrus hop profile, Foggy on the Details excels beyond just the standard hazy offering to become everything this style aspires to be.
Cellarmaker | Works & Days
3 different Barleywines and a Munichwine aged in a variety of bourbon barrels combine for incredible depth of flavor in this 17.2% banger. What begins as a classic English barleywine on the nose and initial sip quickly evolves into something a massive mixture of cherry, vanilla, barrel heat, and creamy caramel.
Revolution | Sanctuary #11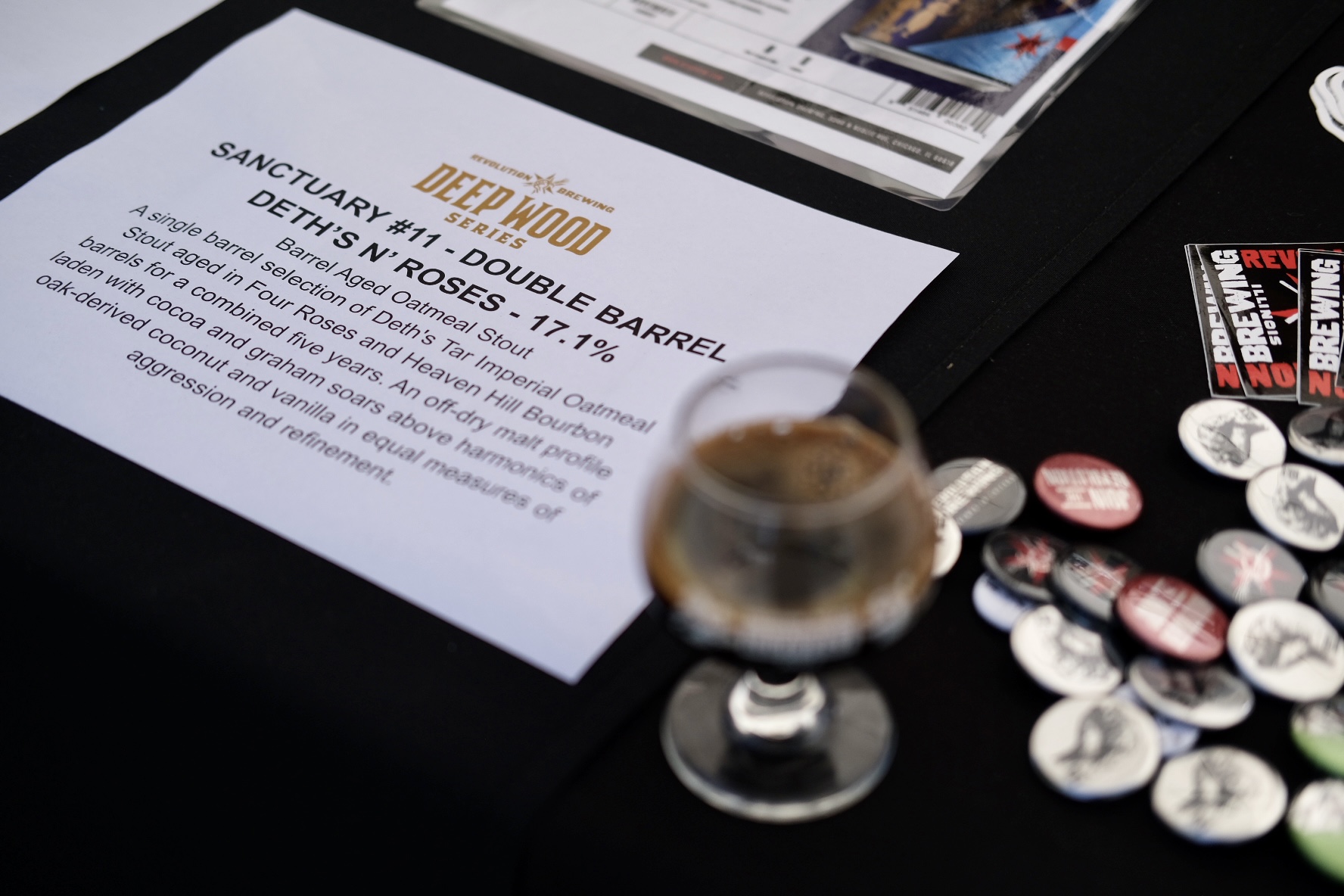 It was inevitable that Revolution would end up on a Best of Show list, and Sanctuary #11 was the beer to get them there. This single barrel Stout aged for five years (!!!) in two different barrels offers incredible oak-derived depth of flavors from vanilla to coconut to cocoa and requisite booze.
The Lost Abbey | Duck Duck Gooze Anniversary Blend 2022
The Lost Abbey is an OG of the American sour game, and they still bring the funky heat. This blend comprises 2016, 2019 and 2022 DDG and exhibits those classic qualities this legendary beer is known for – a big puckery tart finishing dry with strong stone fruit flavors.
Sante Adairius | West Ashley Cuvee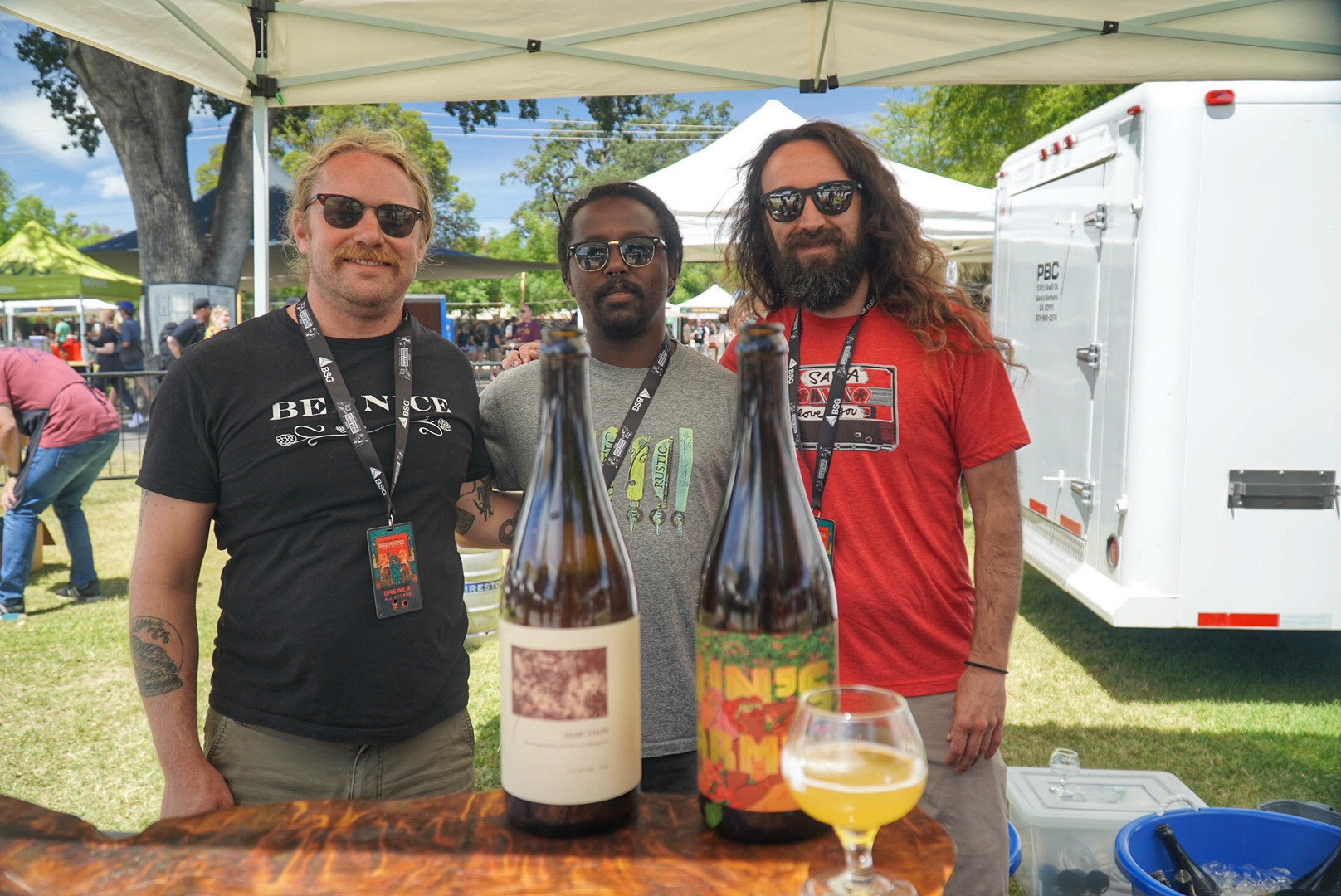 Another component blended sour, West Ashley Cuvee is 4 years of its namesake (2018-2021) working together to up the apricot complexity. A stone fruit juice bomb bursting with apricot flavors, this beer displays SARA's mastery at extracting fruit flavors while managing an approachable funkiness. 
Highland Park | Timbo Pils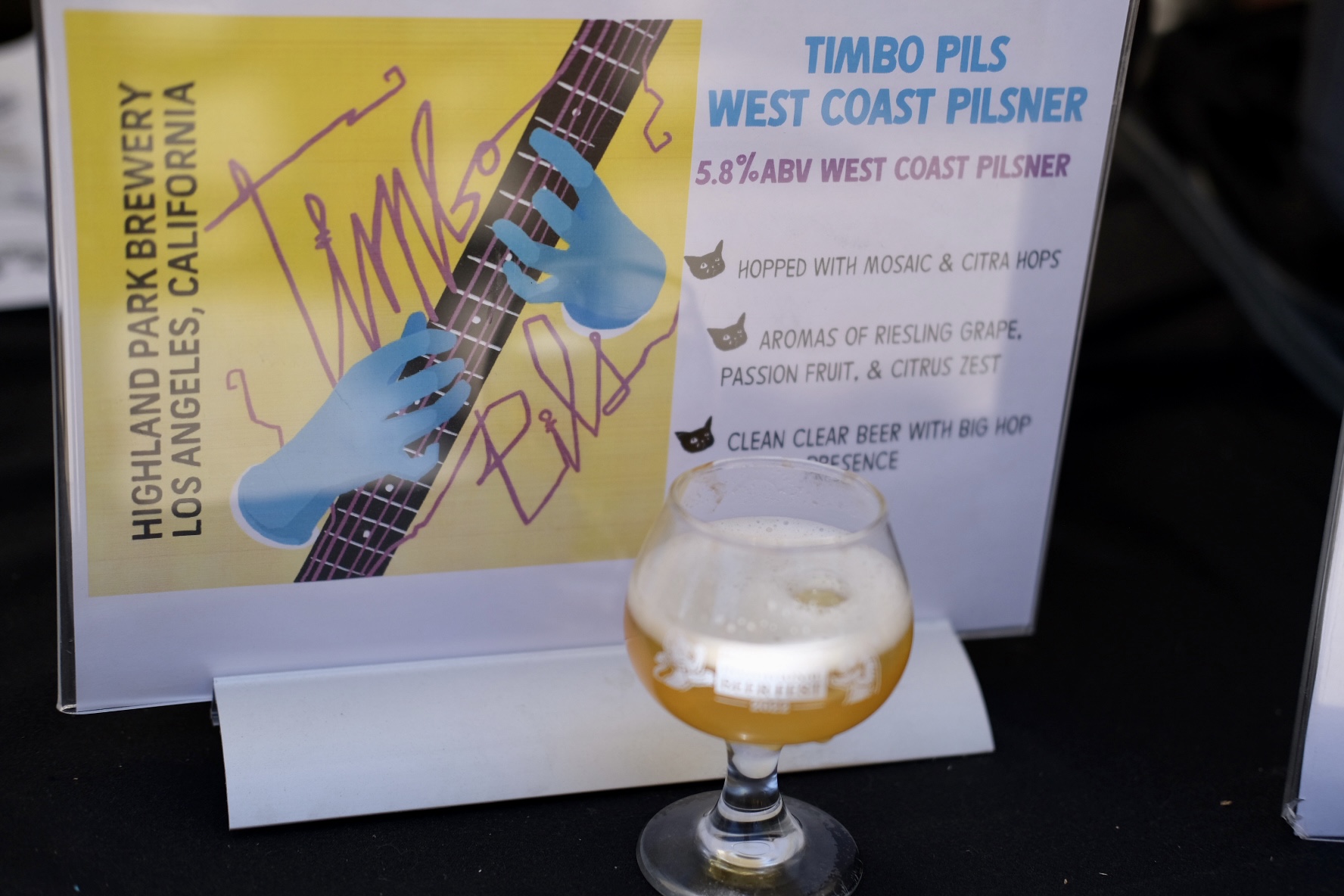 Any list of best beers would be a sham without some crushable lagers, and Timbo Pils always delivers on that front. A clean Pilsner base is amped with a generous West Coast Mosaic and Citra hop profile to create an all-day drinker with big flavor.
There Does Not Exist | Transit of the Binary Star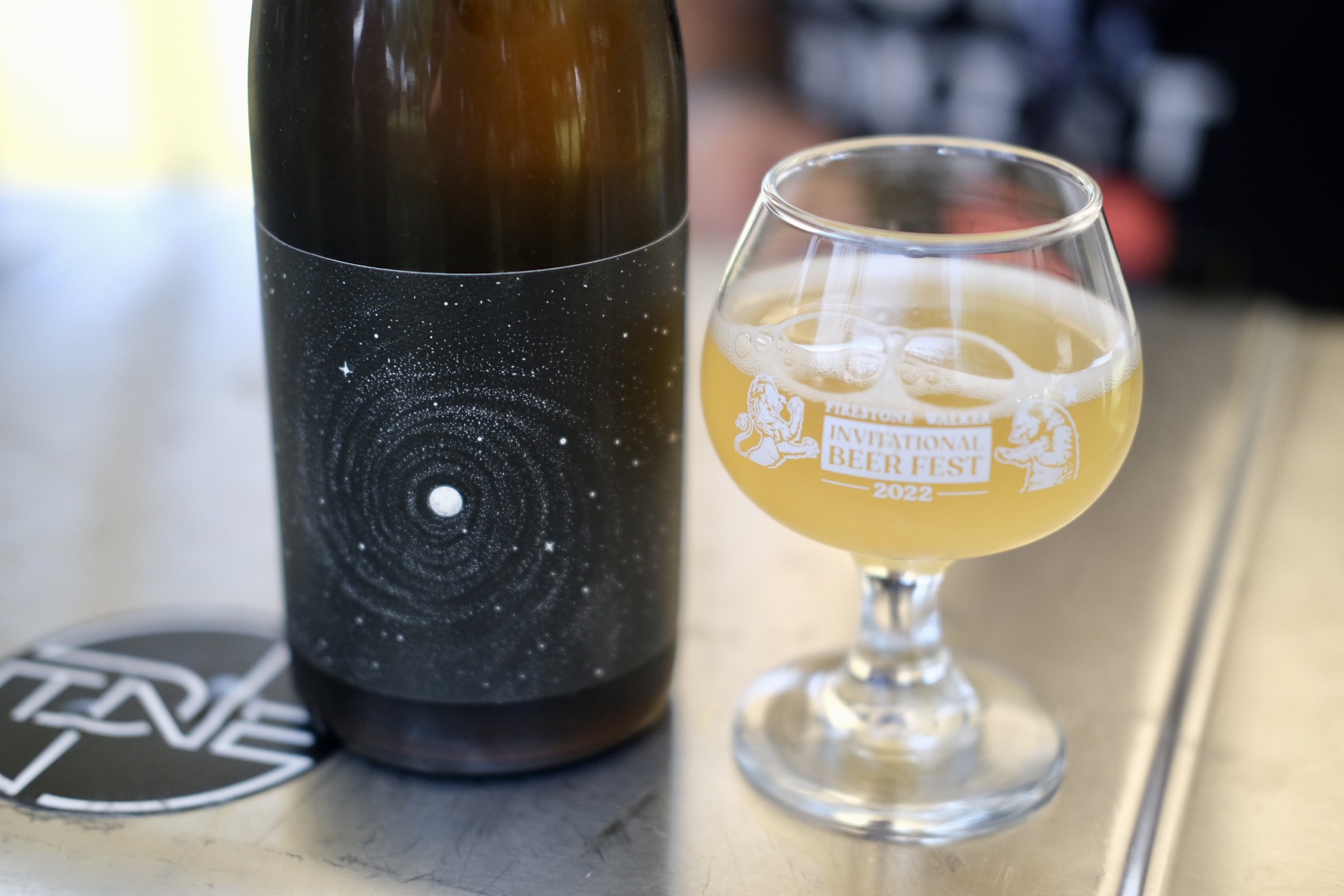 Our first beer of the festival was one of the most surprising and memorable of the day. Relative newcomer, There Does Not Exist located just down the road in San Luis Obispo is producing some great under-the-radar beers with equally stunning label artwork, and this funky and tart Saison was an excellent introduction into the talent they possess. This along with their Double IPA and Helles catapulted them to become one of the best rising breweries to watch nationally. Even more special is the fact that their founder is an FSW alumn.
Chuckanut | Asian Style Lager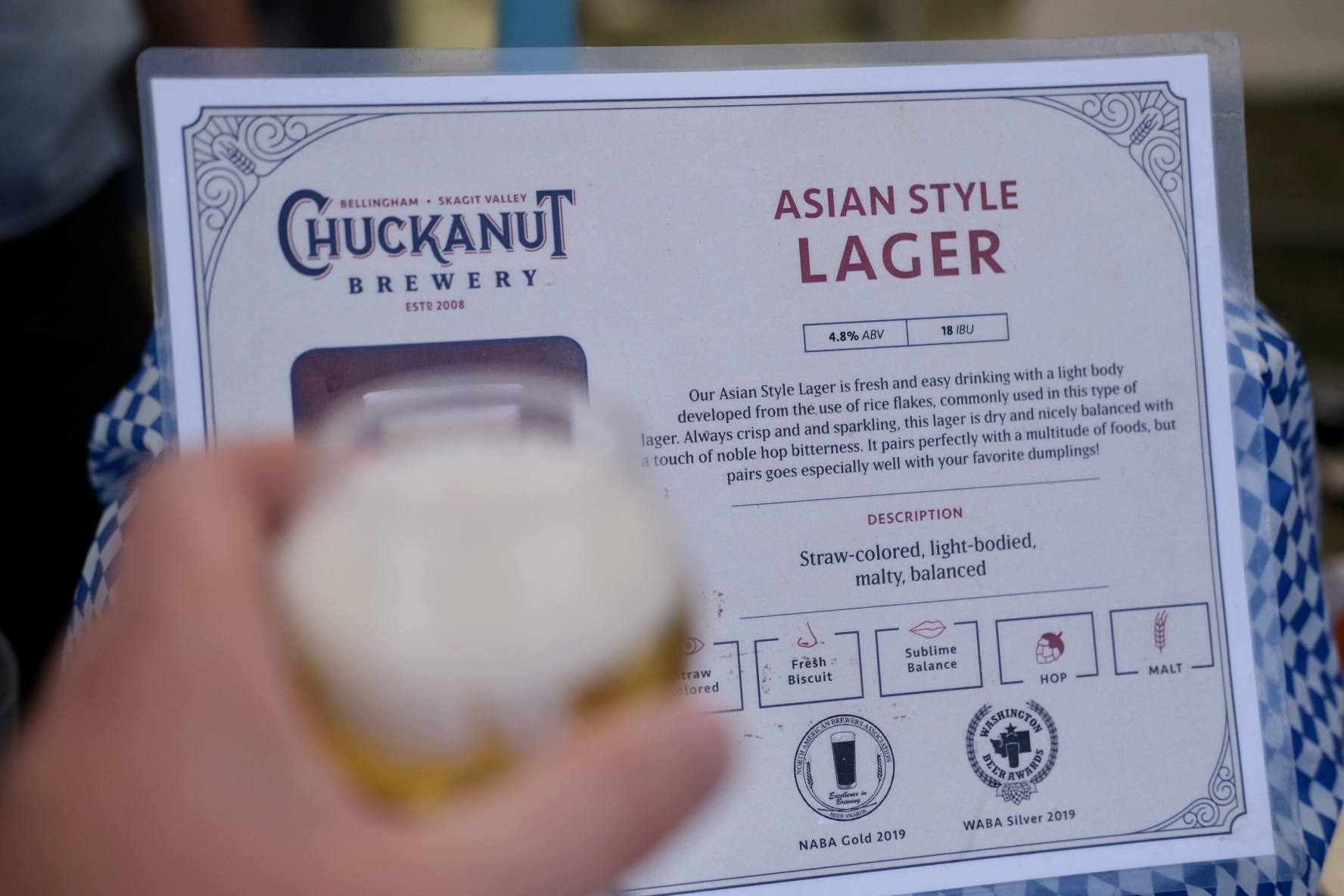 One of the easiest drinking beers I found at the festival, this Rice Lager offered the perfect subtle touch of noble hops to add an appreciable depth to its light body. If I had to drink only one beer all day, this might have been the one.
Blackberry Farm Brewery | King of Falling Fruit
This is a mixed culture farmhouse ale that uses apricots and passionfruit and is aged in a wine barrel. Just enough funk and oak, without being overly tart. Super refreshing on a warm day in Paso Robles. The fruit really shines on this one.
Russian River Brewing | 2021 Small Batch Series Peach Beer
Incredibly fruit-forward. This is exactly how to incorporate fresh fruit without losing the essence. On top of the aroma, you get both the tartness and sweetness of fruit.  This sour/tart beer is one of the best examples we've tasted using a single fresh fruit. No purees in this one.
Garage Project | Yuzu Rising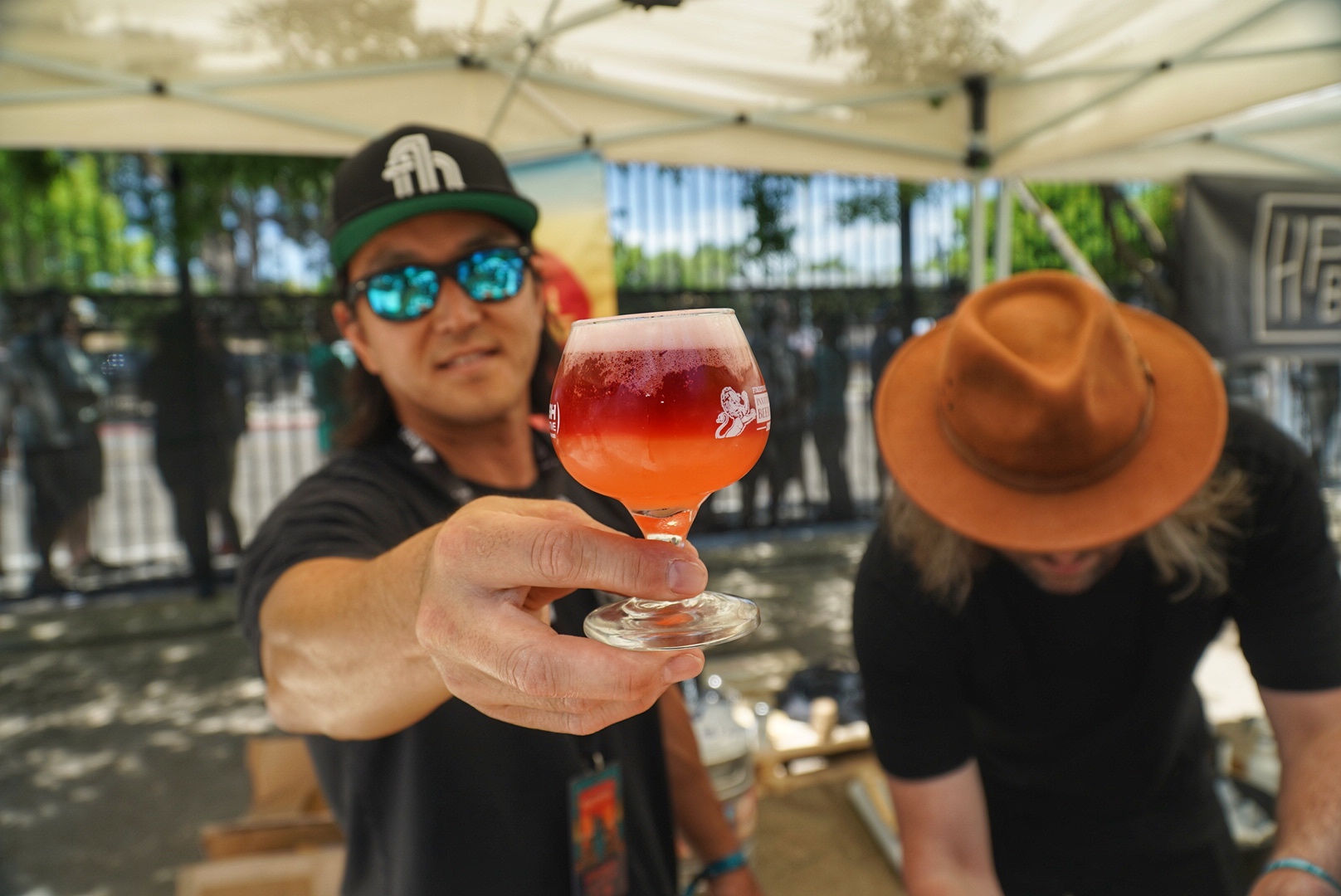 For those who have regularly attended this festival, Garage Project comes as no surprise, however, for first-timers, it might have been a bit shocking to find one of the longest lines at the fest stemming from a brewery based out of Wellington, New Zealand. However, their cocktail-inspired series which features a layered "beer float" lived up to the hype. With a tart raspberry base and a sweet yuzu topper, Yuzu Rising was an absolute revelation.
WeldWerks Brewing | Medianoche Reserve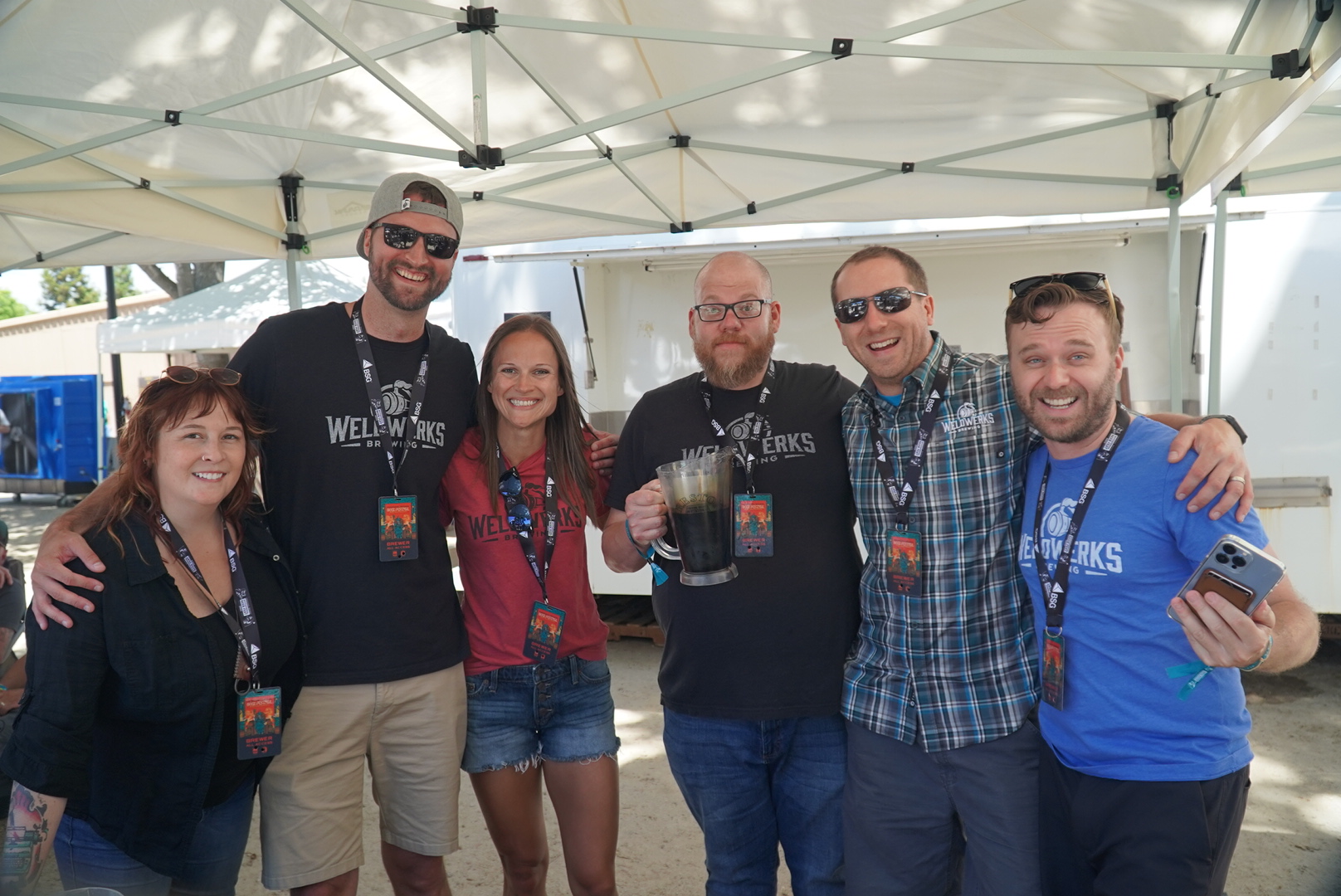 WeldWerks may polarize beer nerds in their approach toward super thick chewy stouts, but Medianoche Reserve once again proves that their barrel-aged program should be among the upper echelon of the style. With a beautiful balance of chocolate, vanilla, and coconut flavors, Reserve is an absolute winner.
---