No Comments
Big Beers Belgians & Barleywines | A Look Back on Your Favorite Memories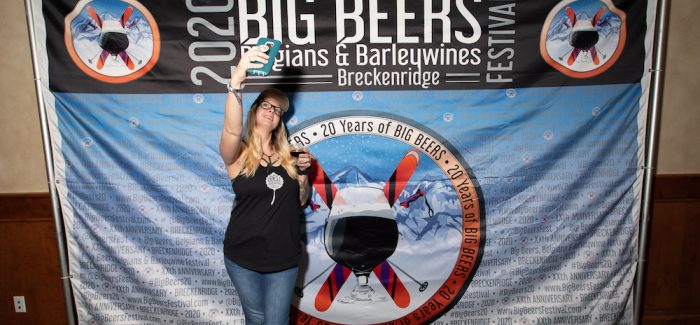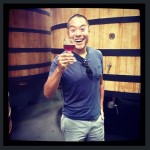 To the uninitiated, Big Beers, Belgians & Barleywines might have appeared indistinguishable from the sea of thousands of beer festivals that proliferated the country prior to the pandemic. But those who have gotten to experience the event in all of its glory can attest, that there's just something a little more magical at play.
Perhaps it has something to do with the fact it takes place in the mountains at the base of the world-class Breckenridge ski resort, so you can get in a half-day of skiing before enjoying equally impressive beers. Additionally, due to its remote location, you're less likely to be inundated by casual festival-goers just looking to get tanked, because to attend Big Beers, you kind of need to intend to be there. Perhaps it's the fact that it goes beyond just the normal beer festival, incorporating pairing dinners, tasting events, educational seminars, beer yoga, a homebrew competition, hot tub happy hours. And most importantly the event perennially features one of the best collections of beers and breweries gathered in one place, served up by the brewers themselves.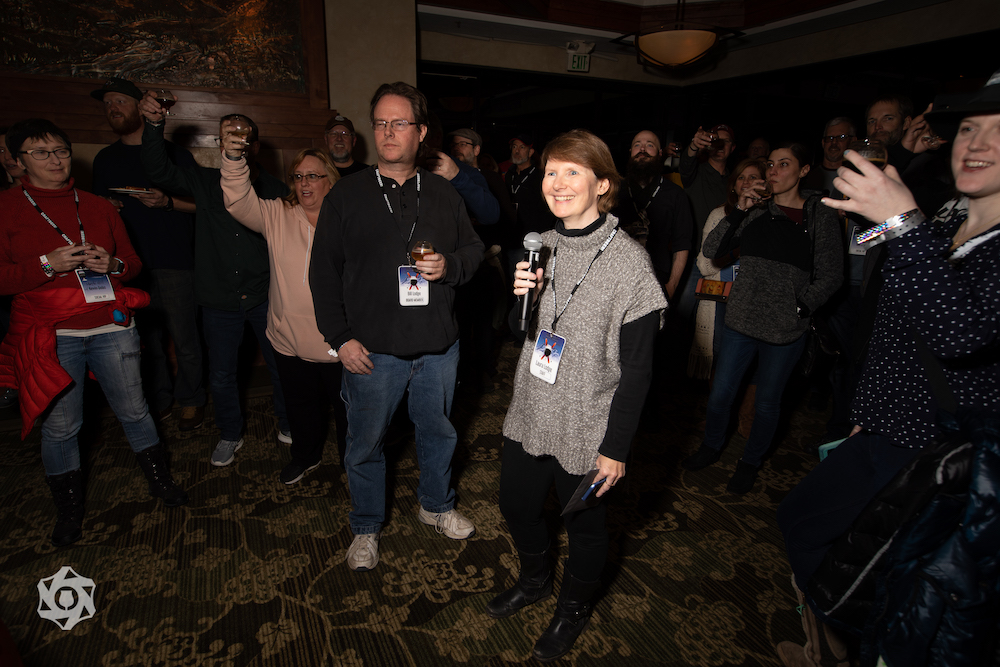 Beyond the official event itself, Big Beers has a tendency to create spontaneously magical moments. Running into the likes of Adam Avery or Sam Calagione on a ski lift, enjoying after-party beers with Julia Herz, Doug Odell, and Peter Bouckaert in downtown Breckenridge. And perhaps even sparring with the likes of Neil Fisher, Jeffrey Stuffings, and Cory King at an unofficial bottle share and air hockey tournament.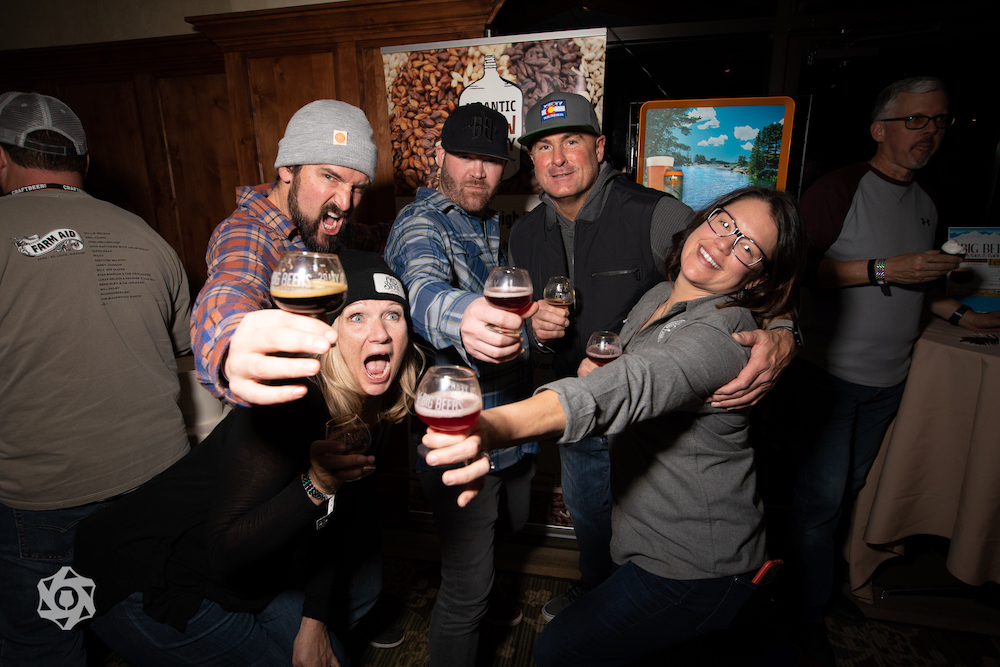 Unfortunately, while this would have been the weekend when Big Beers would typically take center-stage, like many events, this year's fest was canceled due to the pandemic. So we teamed up with Laura Lodge, co-founder of Big Beers, Belgians, and Barleywines, and Dustin Hall of The Brewtography Project to share some of your favorite memories and photos to hold us over until next year.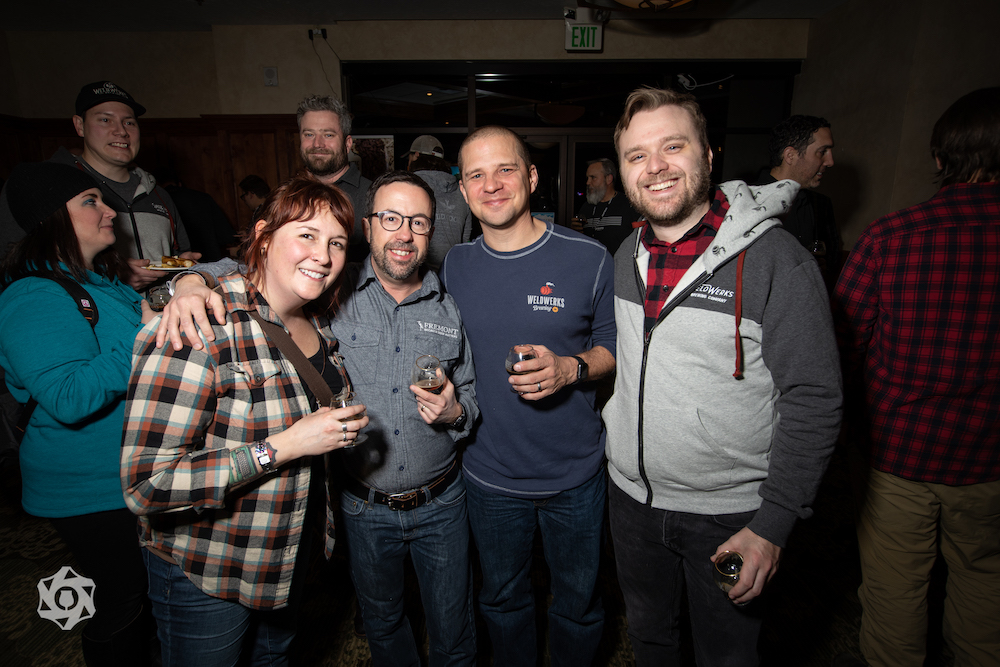 For me, Big Beers is about being able to hang out with really awesome people for a weekend at an amazing location while being able to drink beer that I'll rarely (if ever) get to. I've made so many amazing friends that I look forward to seeing each year at this event. So, in a nutshell, it's about the friendships. – Dustin Hall
What Dustin Hall Said. Also, privileged to pour alongside you all at any time. Big Beers is sacred. – Andrew Duvall, Resolute Brewing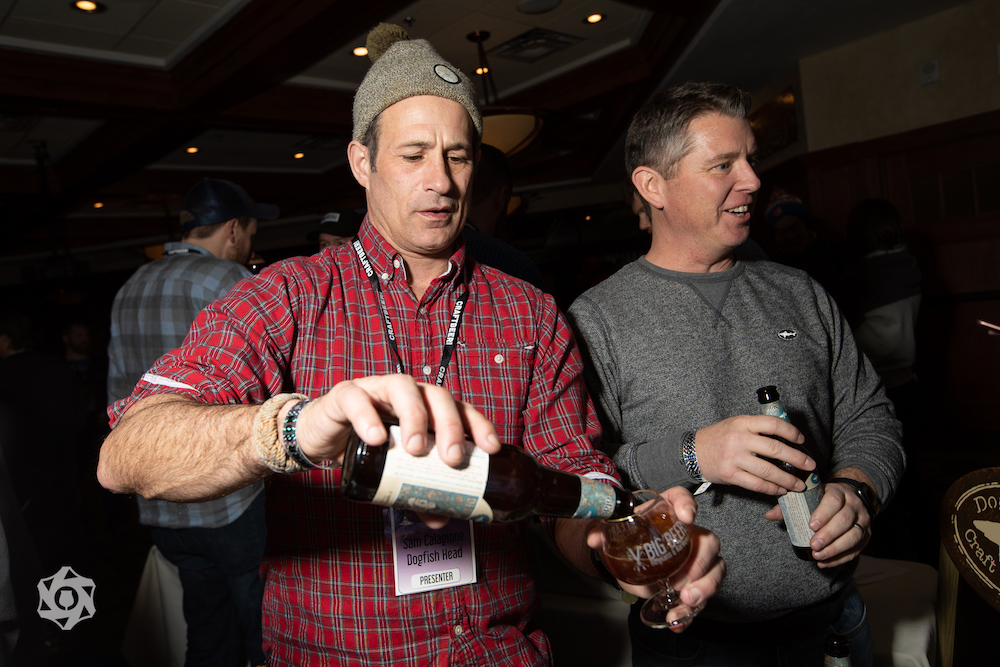 I look forward to Big beers every year – it's the perfect sized beer fest in the perfect nature-centric setting run by truly beer-passionate people. A highlight of every year and I am hopeful it will be back in 2022. – Sam Calagione, Founder & Brewer Dogfish Head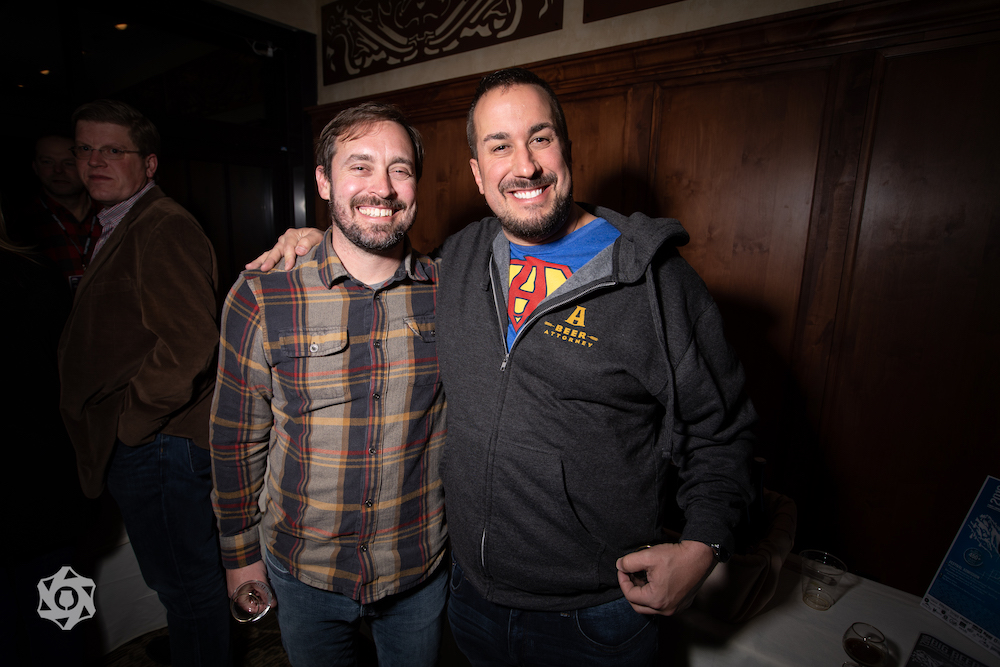 Fond memories! – Jeffrey Stuffings, Co-founder Jester King Brewery
Big Beers is my favorite festival because owners and brewers show up in person and bring a ton of amazing & rare beers to share with everyone. We all make a vacation out of it and it's so much fun to mingle with everyone in the hotel passageways and restaurants. I also love the learning component with the workshops. This is a do not miss festival for us for sure! – Leslie Kaczeus, Co-Founder, Bootstrap Brewing
The beers are always outstanding, the views unbeatable and the company the best. There are just too many great memories to recount! – Bianca Fisher – WeldWerks Brewing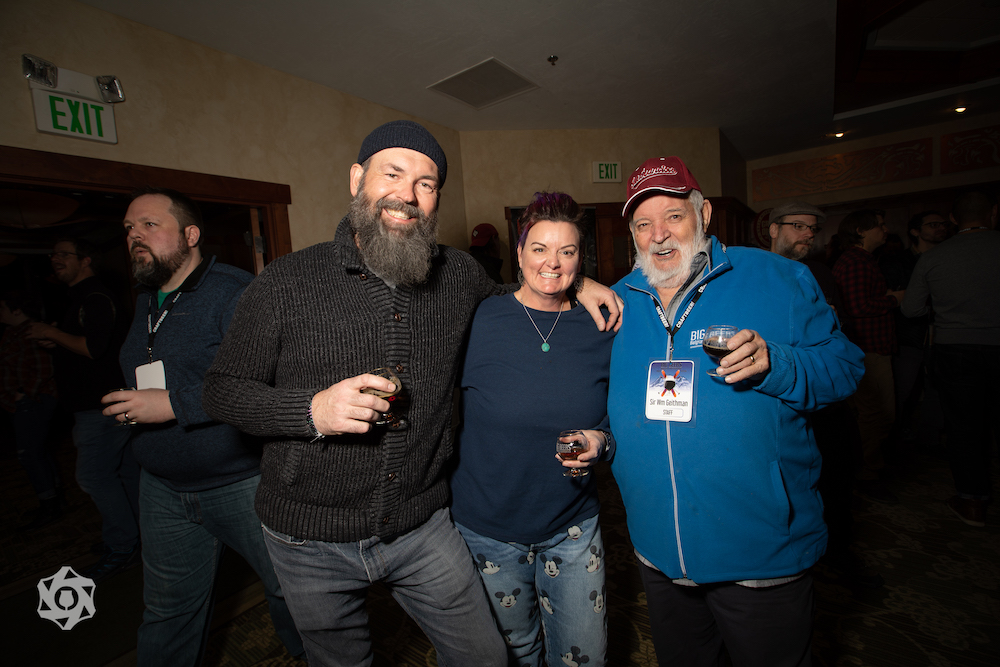 With moving to NY we were so looking forward to Big Beers this year as a time to come and reconnect with so many that we are missing. Looking forward to 2022!! – Jeff Porn, Founder Atom Brewing
Big Beers has been such a magical experience both before entering the industry and much more now that we're a part of it. Back when La Folie and Transatlantic Kriek were the only sour beers you could really find in CO, it was a special moment for myself to have this opportunity to experience more. There was always a buzz in the air that I never understood until Baere opened and we poured. The month leading up to the festival always moves so slowly with anticipation of spending a weekend with all of the friends we've made over the years and all of the unique concoctions we all make and save to share. The camaraderie of craft beer is something I have yet to experience in other facets of my life and Big Beers is the ultimate showcase of this. We'll miss it dearly this year and are crossing all of our digits for science to win and for 2022 to come back with all the fists in the air. Big thanks to everyone for making it so special. Cheers! – Ryan Skeels, Co-Founder Baere Brewing
What Big Beers is to you?
Big Beers has always been one of our favorite festivals for its ability to seamlessly weave together fermentation, education and recreation.
Do you have annual Big Beers traditions?
One of our biggest Big Beers traditions is probably getting in one too many runs right before we need to be at the commercial tasting. Time management is essential to get the most out of all the amazing events and activities that take place throughout the weekend.
Is there a special year or a special beer that is a highlight? There have been so many stand out beers over the years, but even the best of them are eclipsed by memories of meeting and connecting with the people behind them. The festival is the perfect canvas for connection and shared experience within the craft beer community. With that said, tasting prerelease samples of Jester King's Spon back in 2016 was pretty special. – Eric Schmidt, Co-Founder, Amalgam Brewing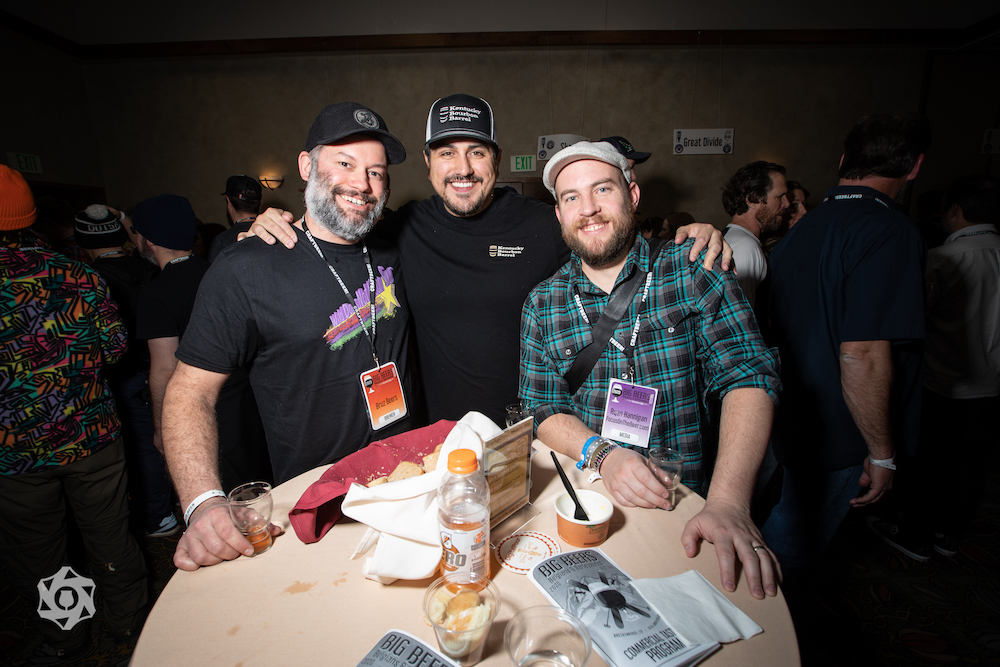 Big Beers is hands down the best off-cycle beer festival. Learning more from the esteemed presenters adds another layer of complexity to what could just be seen as a beer festival. It's the human element that keeps me coming back year after year. Some of my closest and strongest beer-industry friendships were forged there: Tristan Chan, Samuel Sly, among many others. I can't think of starting a year of beer-coverage without kicking things off high in the mountains with hundreds of friends, but it will make 2022 even sweeter. – Ryan Hannigan, Director/Owner, Focus on the Beer
Big Beers means I get to see your smiling face again — and other friends/acquaintances that I haven't seen since the last Big Beers. – John Haven
It's an opportunity to connect with others to share and learn about the art of brewing. I've learned how to properly taste and judge beers, while making new friends and connecting with old friends who I only see on an annual basis. I've experienced brews that I was fascinated by, but were so rare that I had only read about them, while hearing first hand about the brewing process directly from the brewmasters who created them. For this, I'm thankful. – Joe Woyte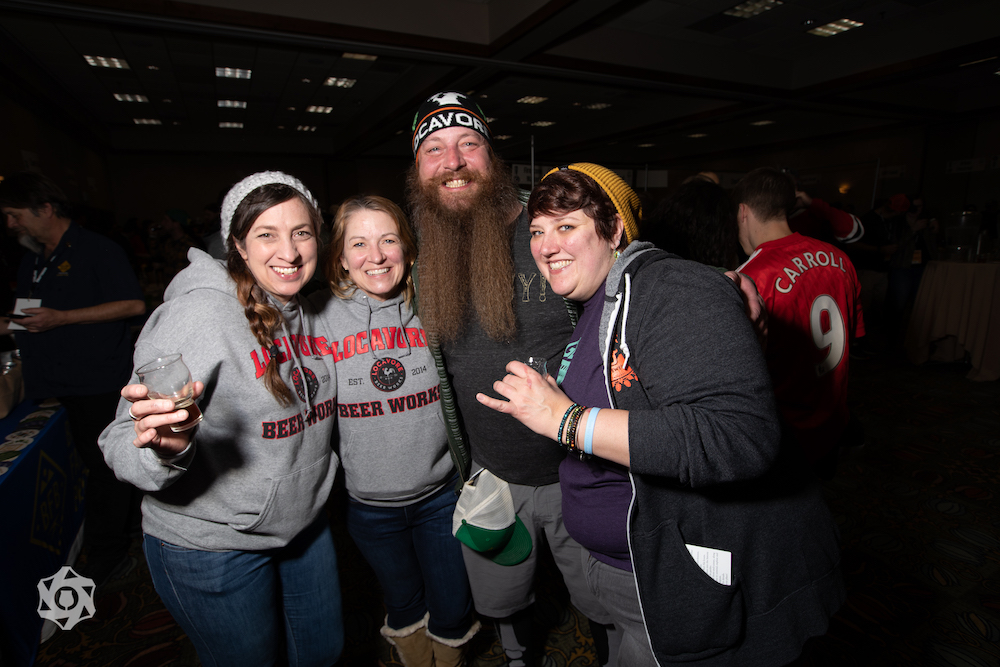 BBBB Fest is my favorite beer event of the year. It is well organized and has the best selection of beers in one place. Great events all weekend and Breck has done a great job of joining in the fun. Plus it is a good excuse to get back home to CO, see friends and ski /board. – John Porro
I will miss the big bowls of bread:) Actually, it is seeing many old friends and always making new ones at the festival. There is always time to talk to people about the unique beers they brought and the stories that go along with those beers. – Scott Brendecke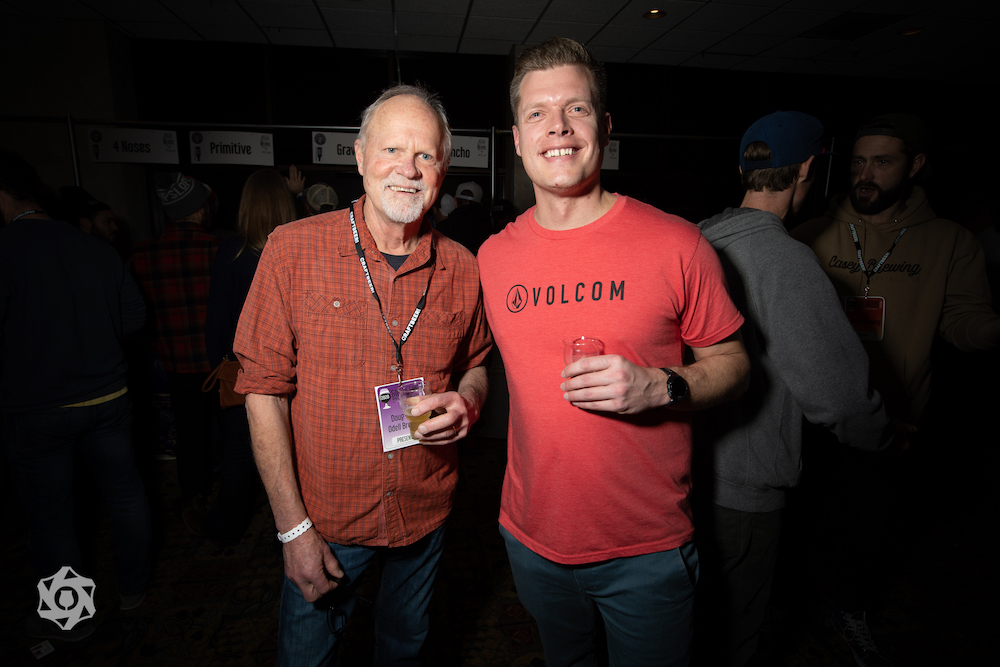 Big Beers has a very special place in my heart. I was a Chemical Physics Ph.D. student in Boulder when I got into homebrewing. Having made a few batches of highly experimental beers, I've heard about the Big Beers Festival. I made it to the last edition in Vail, and every year possible ever since. The educational component in the seminars was transformative. The first one I made it to was the Koelschip seminar with Jason Perkins, Jeffrey Stuffings and other spontaneous beer legends. After spending 2 years in Peru working in an industry job, I am now back in my native country, Brasil, opening a brewery myself, which focuses on local ingredients and spontaneous barrel-aged beers. Big Beers was a major building block to this endeavor. No other brewfest that I know of is like Big Beers and I really hope to be able to come back one day (when the world goes back to normal) and perhaps even take some of my beers to share. – Allan Maple de Oliveira, Ph.D.
What Big Beers is to me:
Big Beers is the marriage of Craft Beer Culture, Education and Exceptional Beer appreciation.
My First Attendance was in 2014 and I have not missed a Big Beers since. I have always been a fan of Monastic styles, Belgians and Sours but had a hard time finding them at the average Beer fest. Big Beers really is the best of the best in Craft Beers.
I love to volunteer every year because I believe in what this event means for so many people and the craft beer industry. I have made lots of connections through volunteering and I keep in contact with many of these people to this day. I have made so many great friends at this event, and as I no longer brew professionally it is one of the few events where I can catch up with fellow brewers from across the state and country.
I always enjoy the seminars as they are some of the best organized and well thought out topics and panels I have had the experience of participating in. As a former Scientist turned former pro-brewer the Seminars have been a marriage of Art and Science! The guest speakers are always highly educated in their field and bring something wonderful to the event. One of my favorite seminars from 2019 was the water chemistry panel which featured multiple breweries doing unique side by side water treatments and water sourcing. Some very interesting findings and unique differences in the beers for sure.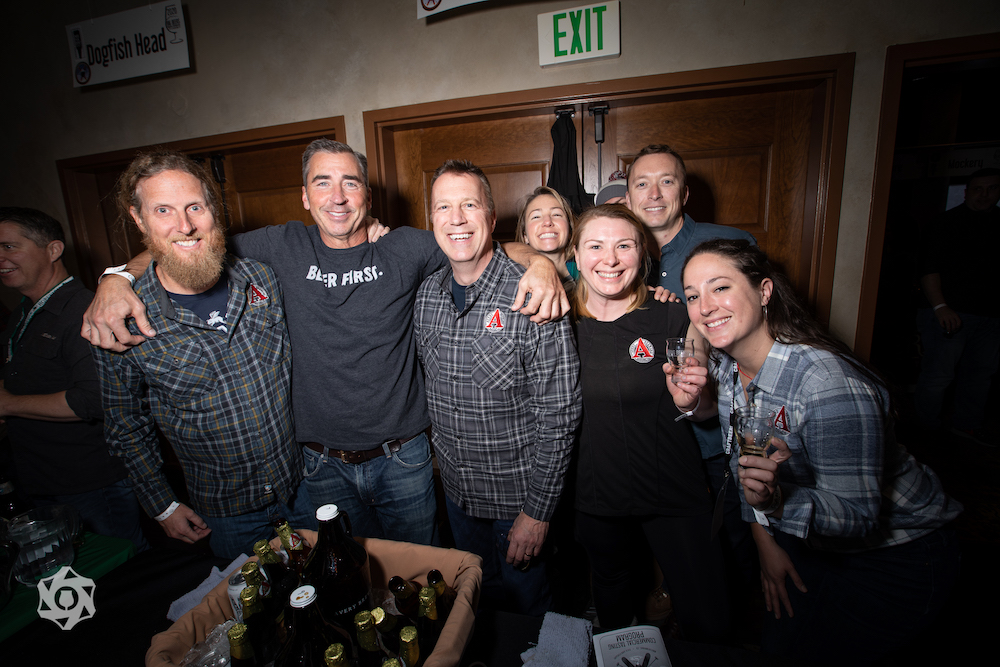 One of my new traditions was to pick a specific beer style and try to hunt down every version of that beer at the event. It took me to many unique breweries I might not otherwise have tried. Where else can you taste 26 barleywines in parallel!? – Issac Tyler Frye
Our favorite things are the Brewmasters' Dinners (or is it the Calibration Dinners – we try to do both!), especially with Sam and Adam at the helm. And the seminars with food pairings have made us think about beer and food in different ways. The festival has been an inspiration for my husband's home brewing projects. – Susan Stack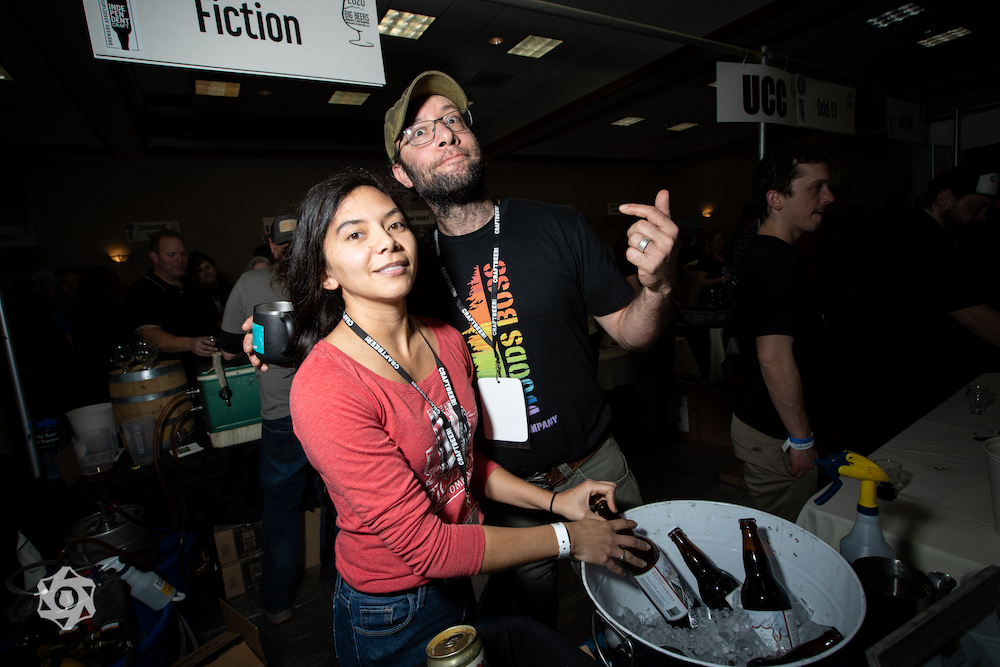 Sadly I've only attended one Big Beers Fest as a judge and volunteer back when it was at Vail. I had such a great time skiing pow then hanging out at the fest. I also helped steward several seminars that were both educational and delicious. I can still hear Adam Avery comparing my flight of sours to orange juice. What a great way to start the day! And being a part of Laura's team was special. Always something got in the way of attending other fests. Now when it's taken away it makes me more determined than ever to get back. Big Beers Rocks! – Rich Mock aka DinoBrew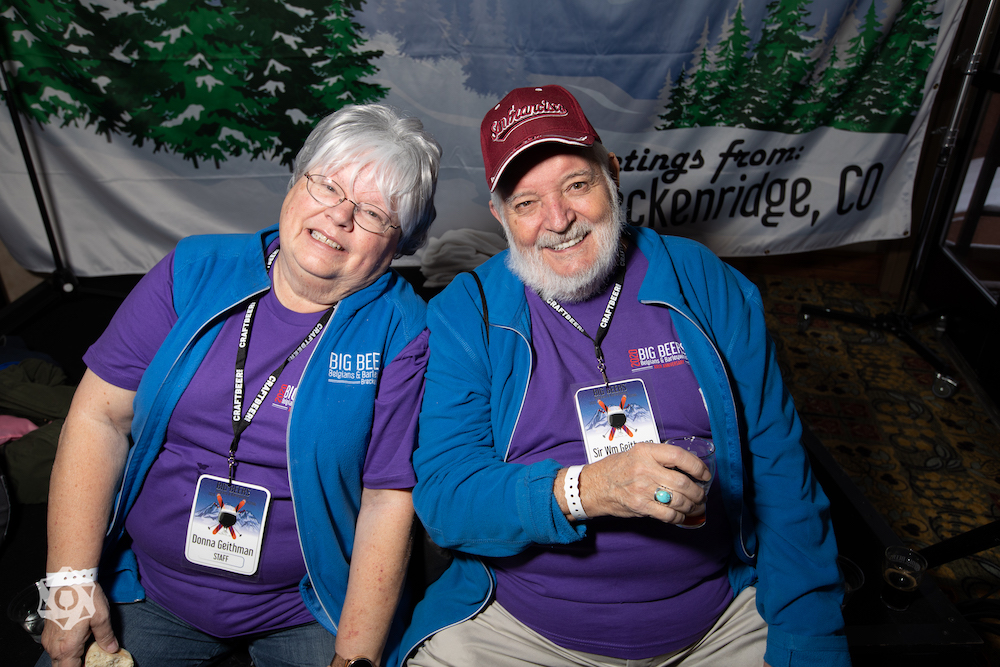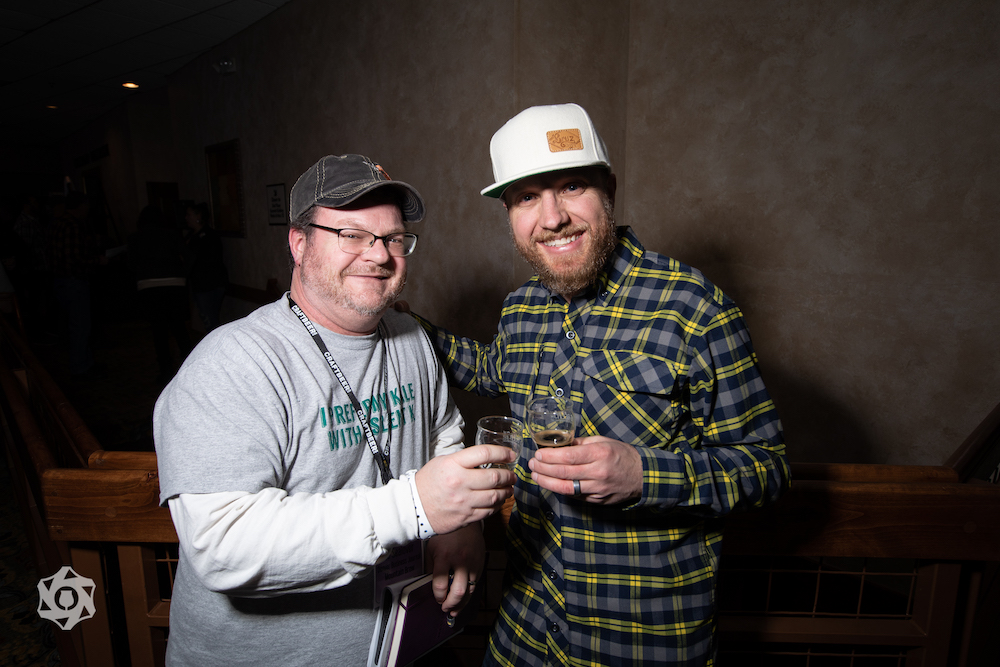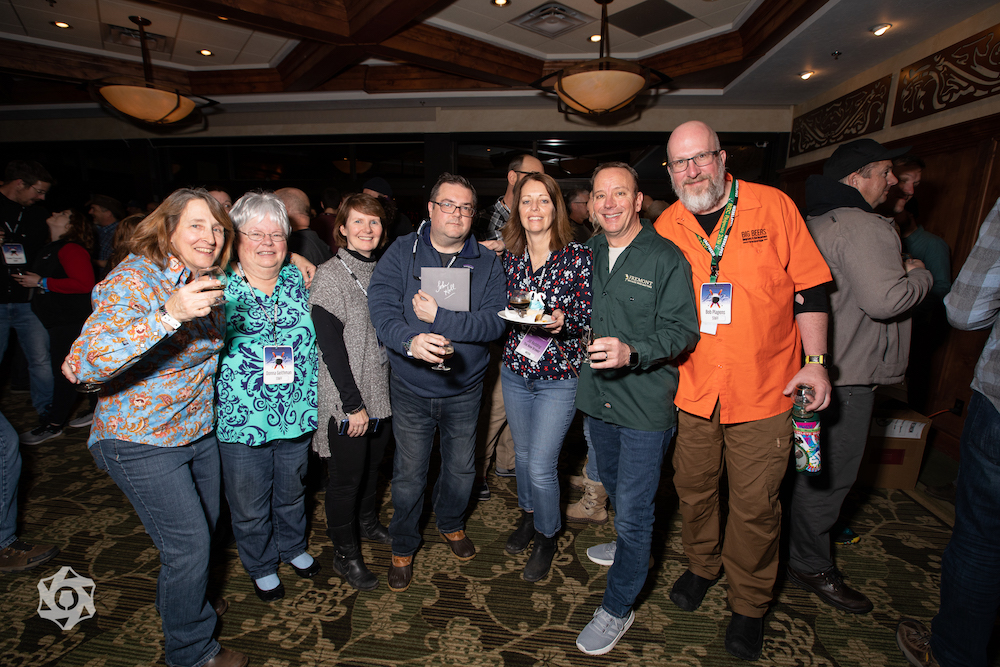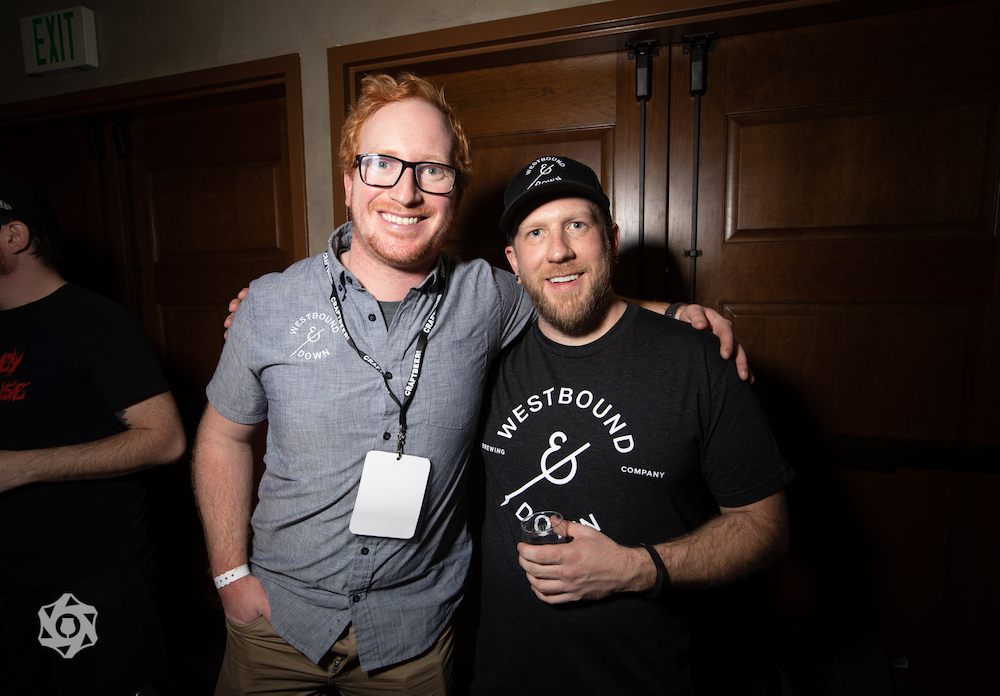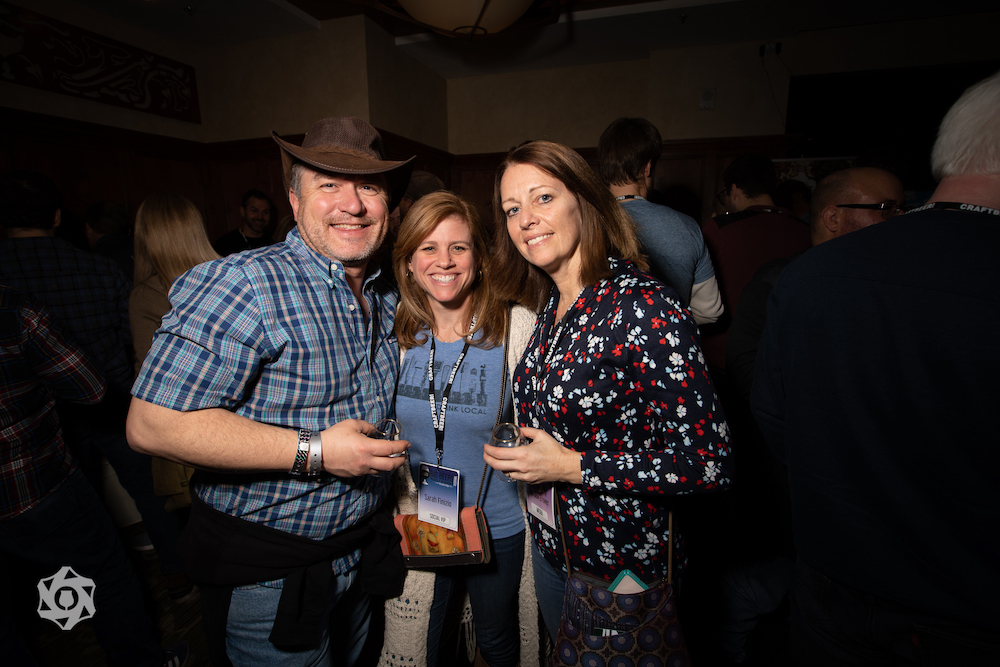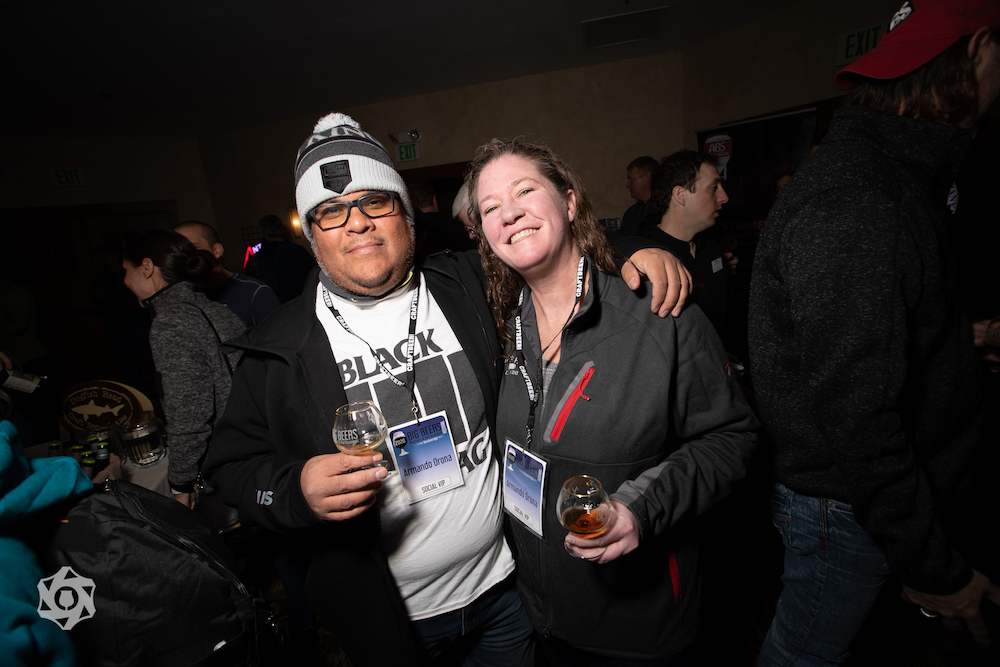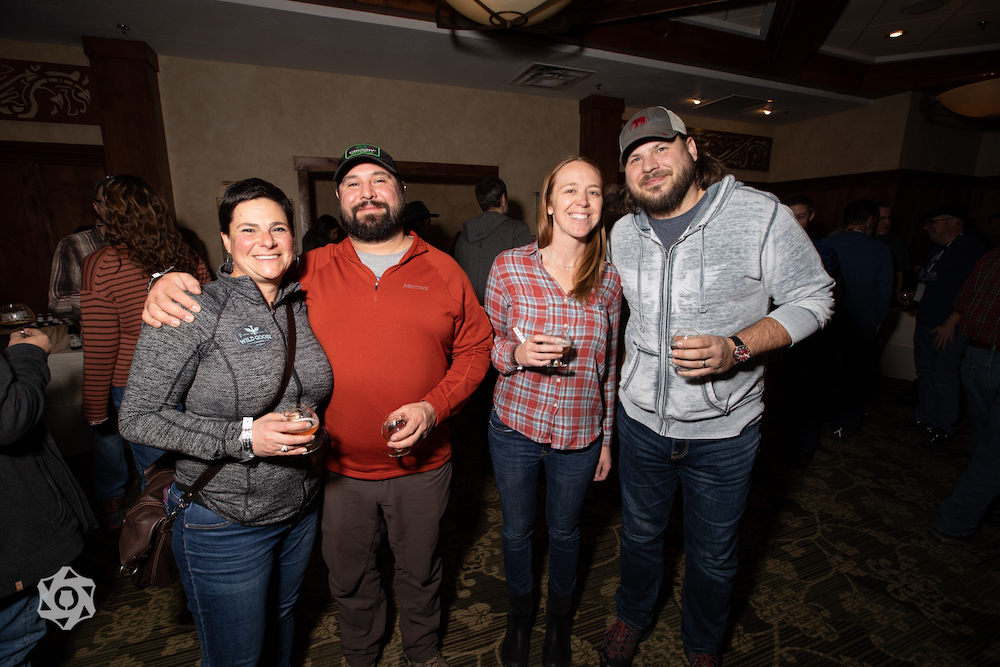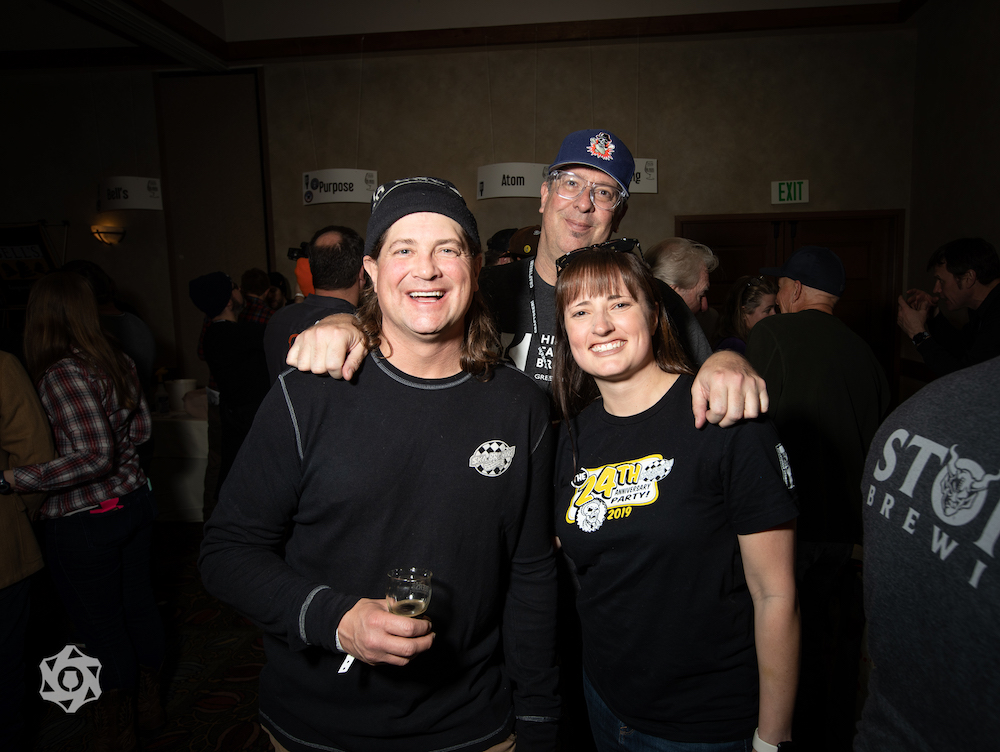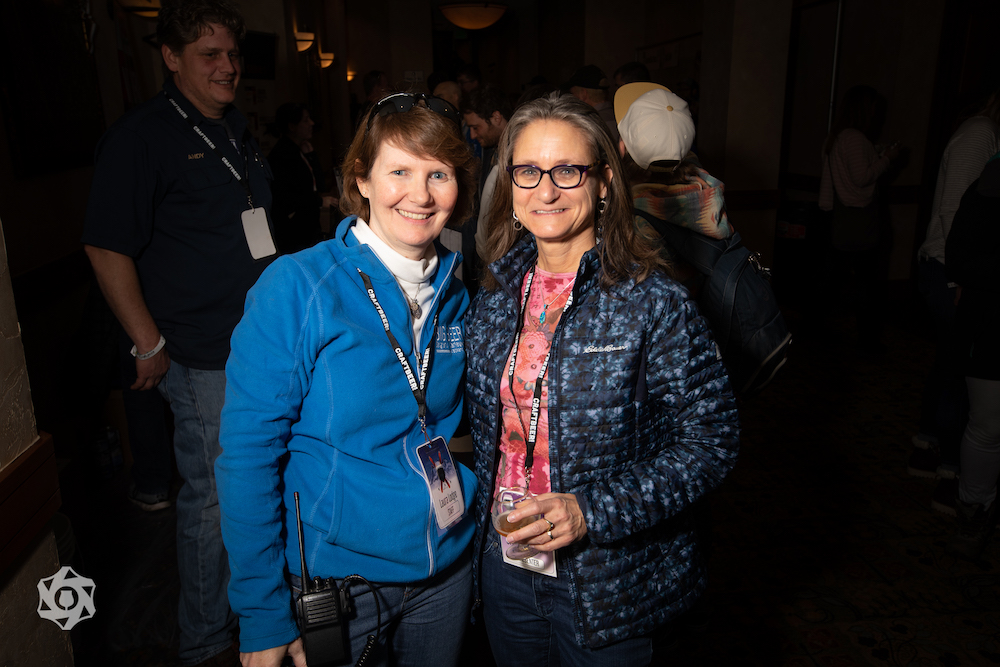 ---