No Comments
30 Reasons Why You Should Skip Dry January in 2021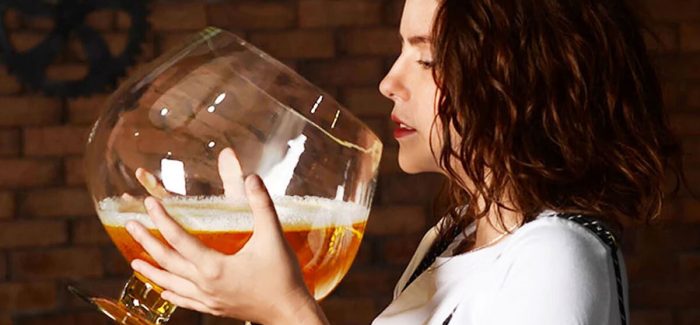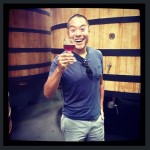 While the first month of the year is typically the perfect time to reset, detox, and start the year off with a cleaner, healthier slate, many in the industry have already voiced the common sentiment that perhaps this year should be an exception.
So we thought we'd explore this concept just a bit further. Sure, there's the obvious underlying theme to which most of our reasons are inherently tied, in that the last 10 months of the pandemic have caused a colossal amount of sickness, anxiety, frustration, financial strain, and for hundreds of thousands, even death. But without being completely doom and gloom, and in an attempt to eschew getting too overly political, we thought we'd share some positive and negative reasons to skip Dry January in 2021.
Let's just get this out of the way, we've been in a world-wide pandemic for the past 10 months, and frankly, we could all use a drink or 31.
Ok more low hanging fruit, we did just experience an attempted coup on our nation's Capitol.
Regardless of political affiliation, this month's inauguration calls for a drink.
Vaccines are getting rolled out!
Virtual schooling.
Zoom meetings.
At the start of the pandemic when breweries had to slow the production of their core and seasonal styles, many decided to brew barrel-aged beers and January is the second-best month to enjoy those beers… because we all know February is the real Stout Month.
Hoppy beers don't preserve as well and they're not going to drink themselves.
Lagers exist.
There are many incredible low-calorie beers out there like Firestone Walker's Flyjack Hazy IPA with only 96 calories per 12-oz can. (yes this was a shameless plug for an advertiser, but you know you're interested).
Double Dry-Hopped January just sounds better! (credit goes to our own Kindsey Bernhard)
But really y'all, small independent local breweries could use our help right now because many are still struggling with reduced indoor seating capacity, and could you imagine a world where there were no more craft breweries?!?!
Two of the most unlikely football teams from the past two decades have finally made the NFL playoffs… yes, we're talking to you Bears & Browns fans… raise a damn glass.
There were literally 3-4 months without sports on TV and now there are sports… so drink beer and watch sports.
Kobe died.
T'challa aka Chadwick Boseman too.
RUTH BADER GINSBURG.
Tom DeLonge uncovered UFOs this year and the U.S. government actually confirmed it.
Murder Hornets.
Carole Baskin is still out there somewhere being Carole Baskin.
Aunt Becky went to prison.
Taylor Swift dropped two full-length albums this year and they were fantastic.
The Office is no longer streaming on Netflix, and can we all just agree to stop trying to make the Peacock a thing.
This season of the Mandalorian is over… it was incredible… but it's still over.
Wonder Woman 1984 was supposed to be incredible and it wasn't.
We live in a world where Kanye ran for president.
KFC and Wendy's put new chicken sandwiches out and now you have to taste-test them against Popeye's and Chick-Fil-A. Beer required, obviously.
The McRib is back.
Positive, albeit long-overdue… Betsy DeVos is no longer Education Secretary.
Drinking in moderation isn't actually bad for you and your body is beautiful just the way it is.
If you still choose to participate in Dry January, no judgment whatsoever. We just remind everyone to get out to support small and independent breweries with gift cards, merch, and buying barrel-aged and high gravity beers that can properly age for a month or more if you have the means to do so!
Header photo credit goes to Venue Accessories for that incredible giant glassware image.
---