One Comment
Ultimate 6er – Big Ten Football Part I: Leaders Division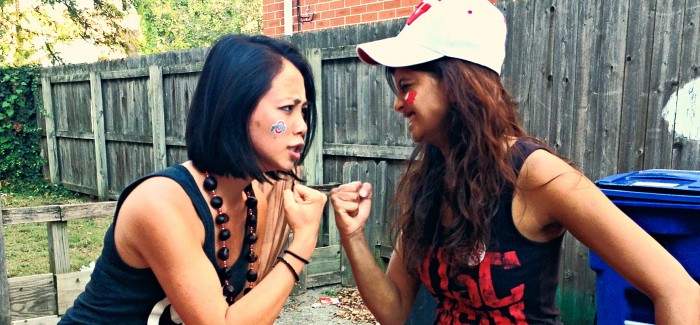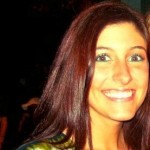 By now you all are used to me basing my Ultimate 6ers on popular TV shows. This time around, I'm doing something a little different. Inspired by the Ohio State v. Wisconsin game that took place this past Saturday, I've decided to do a beer for every team in the Big Ten. Lucky for me the conference actually has 12 teams split into two divisions, Leaders and Legends. This week's six pack will focus on the Leaders, and you'll notice each team is matched with a beer made in its state.
(Disclaimer: I am a huge Ohio State fan so the following may or may not be slightly biased. Deal with it.)
In order of their current standings: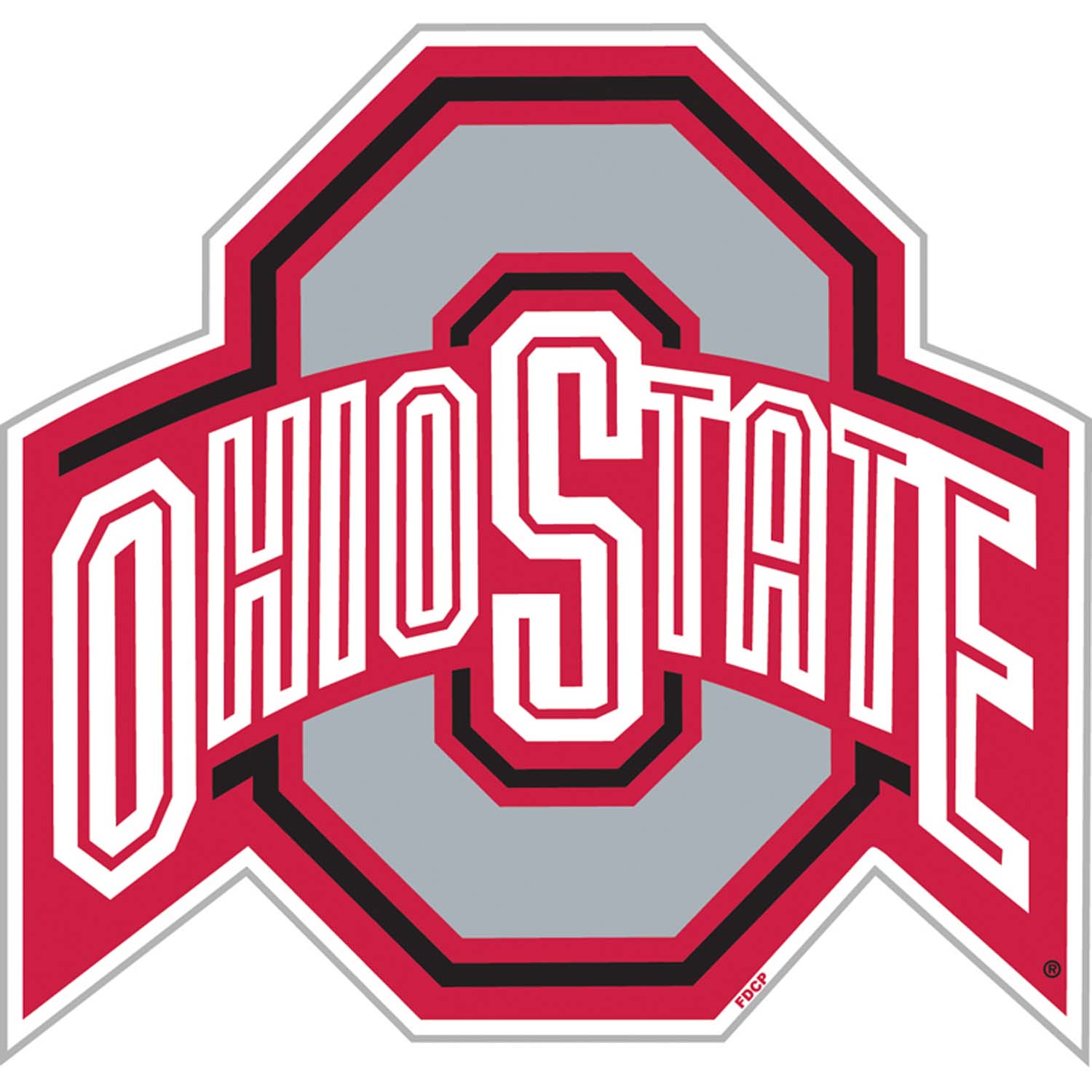 Ohio State
Head Hunter India Pale Ale
Fat Head's Brewery, Middleburg Heights, OH
I chose this beer to represent Ohio State for several reasons.
1)    It's from Ohio.
2)    It's from a brewery called Fat Head's. I'm pretty sure that's how a majority of people view Buckeye fans. Overconfident. Egotistical. Big headed.
3)    It's called Head Hunter. Let's face it, that's essentially what Urban Meyer is.
4)    It's aggressive. With 7.5% ABV and 87 IBUs it could take you down. Just like the Bucks have been doing for 17 games straight!
5)    It's award winning. Okay, Ohio State hasn't won the National Championship since 2002, but hey, they usually at least get a cut of the Big Ten title.
Oh, and if you haven't seen this, you should. It really has nothing to do with the beer, but it's pretty awesome nonetheless.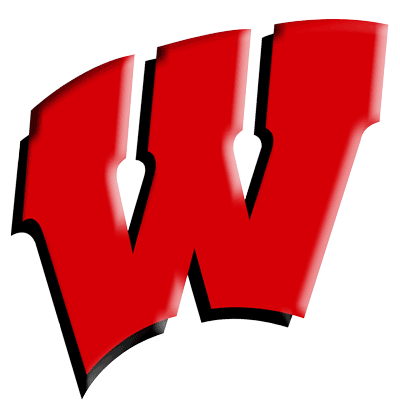 Wisconsin
Lilja's Heifer Weizen Farmhouse Wheat
Sand Creek Brewing Co., Black River Falls, Wisconsin
Heifer Weizen. Get it? Heifer? Cows? I mean, where do you think all that cheese comes from? There's even one on the bottle asking "Got Beer?" Beer is way better than milk. And Wisconsin is way better than most of the teams in the Leaders division. So it's good, but not the best. It's got the typical banana flavor, but it's missing the hints of clove you so often find in a true hefeweizen. Scarlet, cardinal, whatever you call it, it's red. And there can only be one. Sorry Badgers.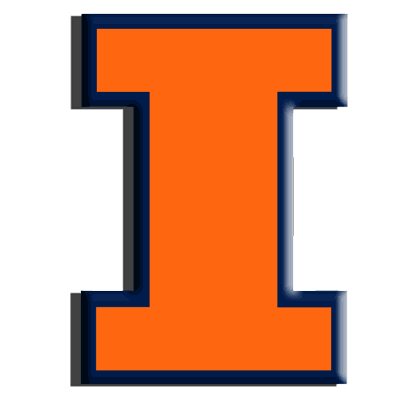 Illinois
312 Urban Wheat Ale
Goose Island Beer Co., Chicago, IL
If you're like me, when you think Illinois, you think Chicago. Not the capital, Springfield, or Urbana-Champaign, where the U of I is actually located. So for the Fighting Illini, I chose an iconic Chicago beer. Unfortunately, the football team doesn't seem to hold the same clout. I think the last time they were even relevant they had a player named Juice Williams on their team? That was like 3 or 4 years ago. And not too long after that Goose Island was purchased by Anheuser-Busch. I have to say, the 312 I'm drinking tonight is mediocre at best. Kind of like Illinois.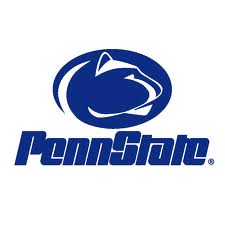 Penn State
Dream Weaver Unfiltered Wheat Beer
Tröegs Brewery Co., Hershey, PA
When I saw this beer, and I saw it was from Pennsylvania, I couldn't resist. Penn State's post-season is just that, a dream. Now I don't mean any disrespect Nittany Lions, I'm just happy the Buckeyes aren't getting shit on this season. We were in your situation last year, albeit for markedly different reasons, but all the same, it still sucks. Lucky for me, this beer doesn't. It's certainly not the best I've ever had, but it's not the worst either. It's similar to a hefeweizen, but it's not one. It could definitely give its competition from Wisconsin a run for its money. And since Illinois and Penn State are sitting with the same overall record, I'd say these guys still have a fighting chance. At least during the regular season.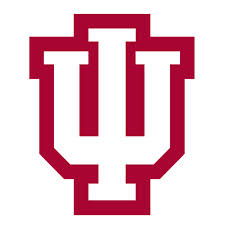 Indiana
Black & Blue Grass
The New Albanian Bank Street Brewery, New Albany, IN
Black and blue. Sounds about right considering Indiana's 2-2 start to the season. And they haven't even played anyone in conference yet! At 18 IBUs, this beer is pretty mild, making it a perfect match for the Hoosiers so-so team. Honestly, if Ohio State wasn't in the Big Ten, I probably wouldn't even know Indiana existed this time of year. Maybe they should just stick to basketball.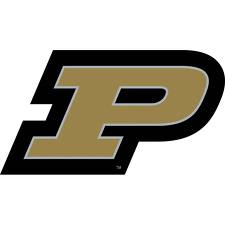 Purdue
Rail Splitter IPA
Triton Brewing Co., Indianapolis, IN
Oh, Purdue. Why must this always be your plight? Maybe you're not always last, but you're rarely ever first. I don't go into the store with the purpose of buying shitty beer, so let's be real: I picked this beer purely for its train reference. If you're not familiar, Purdue University is known for engineering, and their logo contains a locomotive. That's also where their nickname "Boilermakers" comes from. Anyway, this beer is decent. It's got a 7.0% ABV, 70 IBUs, and a strong enough hop flavor to maybe compare with Fat Head's IPA above. That's more than I can say for their football team.