No Comments
Hair of the Dog – Adam Old Ale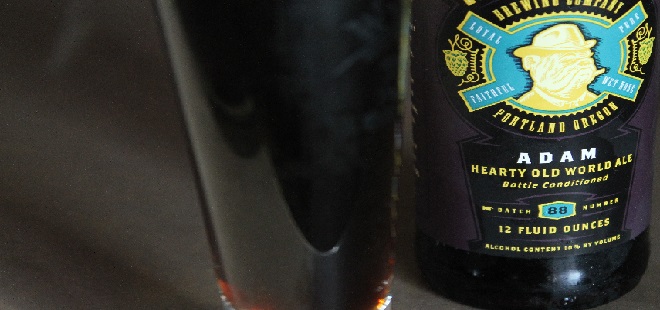 Hair of the Dog Brewing – Adam Hearty Old World Ale – Batch Number 88
ABV: 10%
IBU: 50
When Alan Sprints first started Hair of the Dog, he was given the ancient recipe for Dortmunder "adambier" by fabled beer writer Fred Eckhart. The Hair of the Dog Adam Old Ale is now an American Craft Beer legend. The flavors are dark and chewy, with a big berry/spice character, and the 10% ABV definitely warms you when the weather's chillin'.
Hair of the Dog Adam Old Ale broods with dark treacle, candied orange peel, star fruit, and figs give Adam a compelling and graceful charm. Big caramel, nutty coffee, toffee, currants, Cognac, molasses, roasted malts and savory hops round out the myriad of flavors.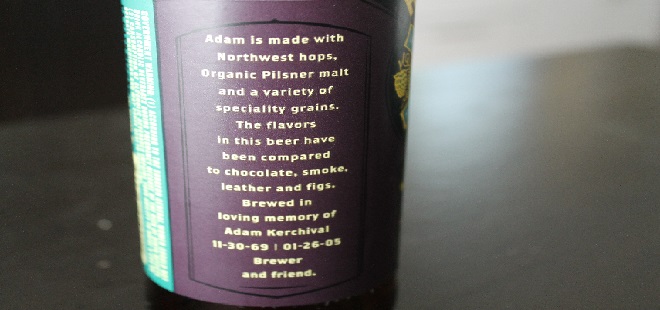 Hair of the Dog Adam Old Ale is a defiantly large Old Ale; sort of a grizzled codger in a bottle but with muscle, heft, and a big, boozy character. It's fairly light in character and actually takes a moment to register the creamy, dark flavors. It's not for everybody but for those not hung up on hops; this is a dashing old fellow that aims to please!
Black raspberries, cola, baking spices, roasted grains, and HotD's hallmark hop tang make Hair of the Dog Adam Old Ale a mouth-filling, substantial winter classic!