No Comments
Beer & Book Club | Already Dead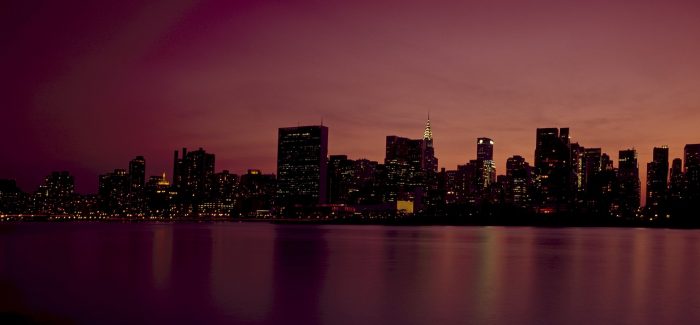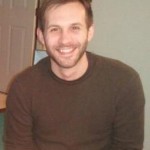 Ben and I are back for another installment of Beer & Book Club (NC chapter)! After our last meeting in the UK, we've hopped back across the pond into the good ol' US of A. Manhattan, New York, to be precise. There we met Joe Pitt, the enigmatic, vampiric protagonist of Charlie Huston's pulp, noir, detective novel Already Dead. To complement our discussion, we drank Blood Orange Wheat from New Sarum Brewing out of Salisbury, NC.
The Book
As a pulp-noir-detective story with vampyres (we'll talk about the "y"), I can say with confidence Already Dead was new literary territory. Especially considering the last vampire novel I read was written by Bram Stoker more than a century ago (Dracula).
In summary, we shadow Mr. Pitt as he navigates the mean streets of Manhattan's undead underworld. And I mean mean. Right off the bat, we're tracking a trio of shifty-looking teens as they stalk another pair of people. "What could these kids want?" you may ask. I'll tell you—brains. Seriously. These kids are zombies. Not the stereotypical undead zombies that you may be accustomed to. These zombies are people who have been infected by a highly infectious bacteria that commandeers the nervous system. So, practically speaking, these zombies are as good as undead, because whatever personality exists is replaced by the drive to consume grey matter.
Soon the zombies catch up to their prey and dig into the first victim while the second watches, frozen in terror. Our hero Joe intervenes, brutally and vividly ending the undead, to the literal shock and horror of the remaining onlooker.
Being the actual bloodsucker that he is, Joe seizes the opportunity to drain a few pints from the nearly catatonic survivor, being careful to preserve his life. You see, not everyone knows about Manhattan's vampyre population, and Joe does his part to keep the secret.
As the story progresses we learn the zombie infestation is an epidemic waiting to happen, and our hero takes it upon himself to nip it in the bud. As thanks for his effort, he's beaten, bruised, nearly starved to death (of blood), redirected, and only occasionally helped by the various rival vampyre factions. With the addition of a sub-plot or two, that's much pretty the story.
The Beer
ABV: 6.0% | IBU: 32
To accompany our discussion, we picked up a sixer of Blood Orange Wheat from New Sarum Brewing. Considering it's a local brew with "blood" in the name, it pretty much chose itself.
This hazy wheat beer poured muddled-orange with a tinge of red and exuded a sweet and fruity aroma. Taste confirms a balanced sweetness and mild blood orange flavor. Along with the blood orange fruitiness, there's a hint of citrus tartness from the orange peel and a brightness from the lemongrass that goes well with the understated hoppiness.
I think Ben put it best when he said, totally unprompted, "This is good! I give my unqualified recommendation." I couldn't agree more. If you'd like some for yourself, check out beer stores and bottle shops that stock NC beer.
Now, with the taste of blood (orange) on our lips, we sank our teeth into Already Dead.
The Discussion
"It's cheesy for sure," Ben started, "but that's not to say it wasn't entertaining." I echoed the sentiments. The cheesiest aspects were the large number of stereotypical characters—the peace-loving hippy, the enlightened monk, the nearly friendless rogue, the megalomaniacal evil genius—and their equally stereotypical dialogue.
Taking a step back for a moment, one of the challenges of writing so many characters is in differentiating them to the reader. In Already Dead, this was achieved mainly with dialogue. Unfortunately, because the story is so short (250 pages), there isn't much room to develop neither the characters nor the dialogue. So, at times, the dialogue comes off forced, though "more so in the second book," Ben added (he pursued the five-part series through book two).
A minor point about the dialogue, it's conveyed without any indicators—no "he said," "she said"—so at times we had trouble keeping track of who said what. Though we got used to it pretty quickly.
Now, as promised, we have come to the "y". We felt the use of "y" in "vampyre" and "vyrus" (the virus that transforms you into a vampire) only adds to the cheese. It's clear Mr. Huston wanted to differentiate his vampire lore—which we thought was plenty intriguing on its own—but more often than not it served to distract from the story rather than add to it.
By contrast, one of the best aspects of the story was the introduction of the Enclave, a group of ascetic, monk-like vampyres who bend their bloodlust to their will. They stretch themselves to the very limit of their existence by starving the vyrus of the blood it needs to survive. In what I'm sure is an attempt to capitalize on the most compelling part of the story, we learn Joe Pitt may be the Chosen One, ordained to lead the Enclave into a new era. Unfortunately, it falls mostly flat as we're given little or no reason to believe it. In fact, Ben and I agreed that Already Dead has a lot of potential to be expanded. If a little more time was spent developing the characters, delving into backstory, and showing us how the Manhattan underground got to where it is in the story. Then we'd have a more complete picture of who everyone is, and the events of the story would feel like they matter more. Maybe that's what the sequels are for?
Anyway, I'm sure a lot of the above sounds critical, but even having said all that, Mr. Huston kept us reading, which is one of the hallmarks of great story writing. The plot keeps moving, which is essential in a story like this. The characters are easy to follow, and the lore behind it all is compelling. Hard to ask for more.
The Conclusion
When I asked Ben if he would recommend Already Dead, he took a moment before saying, "…with qualifications. If you can get beyond the cornier parts, you stand a good chance at being entertained." I say ditto.
Already Dead is a quirky and quick detective story with an interesting take on the undead. So, give it a shot, maybe you'll love it.
---