No Comments
Railhouse Brewery | Mastiff Oatmeal Stout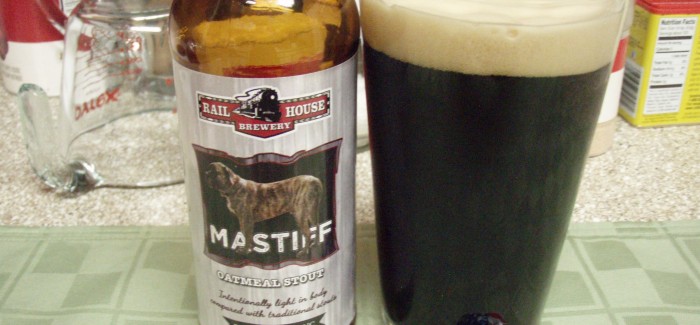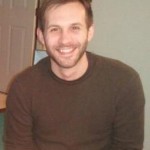 ABV: 6.5% | IBU: 33
Before we find ourselves too far removed from winter, I wanted to share a stout I discovered recently, Mastiff Oatmeal Stout from Railhouse Brewery. Railhouse is veteran-owned (hence the patriotic bottle cap) and -operated in Aberdeen, North Carolina. Aberdeen, like many towns home to NC brewers, is relatively small and out of the way. Located a couple hours south and west of Raleigh and an hour due west of Fort Bragg, you might never hear of it were it not for the beer.
Speaking of which, the Mastiff Oatmeal Stout, despite its luscious foam and entirely opaque appearance, is actually a stout for spring. Speaking for its darker qualities, I actually shined an LED light right up against the glass in a dark room and zero light got through it. If that doesn't fit the definition of a dark beer, then I'll give up beer for — I don't know — a whole afternoon. As for smell, it's doesn't give off a strong scent, what you will pick up is a little malt and hop.
https://instagram.com/p/9tpCgvnSrI/
To fully appreciate why it's good for the spring, you'll have to taste it. But since you can't taste it (yet), let's consult the label. Mastiff is "Intentionally light in body compared with traditional stouts." My taste buds agree. While definitely still a stout in terms of roasty, toasty malt and smooth, rich, lingering body, this big dog won't dominate your entire palate like other, heavier stouts might. It's not especially sweet, nor is it bitter. Railhouse struck a delicate balance in their gold medal-winning stout.
Intentionally light in body compared with traditional stouts.
I first encountered Mastiff in a restaurant in downtown Carrboro where I ordered a 20 oz pour. Coincidentally, I saw my first bottle of Railhouse in a bottle shop the day after I ordered it at the restaurant. I liked it so much that I picked up a sixer without hesitation. You can find Railhouse products at large retailers throughout the Triangle and the Southern Pines/Pinehurst/Fayetteville area. For specifics, consult their distributors page.
---