No Comments
Legal Issues Force Mercenary Brewery to Change Name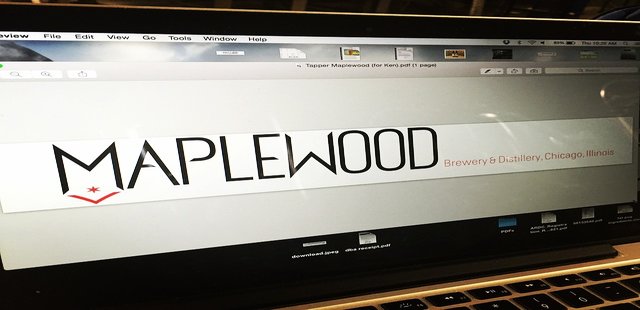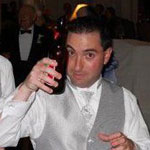 For over seven years Adam Cieslak and Ari Megalis home-brewed beer with the hopes of one day opening Mercenary Brewery in Chicago. In October 2014, the childhood friends started using the name Mercenary commercially for the first time as they began bottling and kegging their beers for distribution. But on April 16, the brewery had to change its name from Mercenary to Maplewood.
While at a tasting event, Cieslak received an e-mail on his phone from Odell Brewing Company in Fort Collins, Colorado. The e-mail informed the two brewers that they would need to stop using the Mercenary name because it infringed on their trademark.
"Adam's face went from happy to miserable," Megalis said.
The issue was that Odell Brewing had a beer called Myrcenary Double IPA. Despite the fact that Myrcenary was spelled differently and that it was a single beer and not a brewery, Odell insisted they stop using the name Mercenary for their brewery.
"We called up Odell and tried to come up with a compromise or something that would work for us and them," Cieslak said. "The fact that theirs is a beer and ours is a brewery, we didn't think that would be a big deal. It pretty much boiled down to the fact that they wouldn't allow us to use any form of the word Mercenary."
Before commercially brewing, Cieslak and Megalis did a search to see if the name Mercenary Brewery & Distillery would be copying anyone else in the brewing community. They had been using the name since they started home brewing in 2007, four years prior to Odell's trademark registration. Nothing popped up.
"The different spelling didn't come up," Cieslak said. "It's kind of our bad. We didn't find anything and then we started using it (Mercenary) commercially, as we'd been using it for years already Then we finally learned of Odell's Myrcenary. We thought, and still do think, it would've been possible to co-exist without any issues due to multiple factors. The first being the meaning of Myrcenary, which is directed toward a hop oil myrcene. We use Mercenary, which means soldier of fortune. Then the overall terms, "Myrcenary Double IPA" vs. "Mercenary Brewery & Distillery" which are very different, with our term directed to an overall brewery organization as compared to Odell's being directed towards a single beer. Finally we had been using "Mercenary" for almost four years prior to Odell's trademark registration. Because of all of those reasons, it wasn't ever a problem for us because there wasn't any confusion between the two different terms."
Although they had been bottling and kegging for nearly seven months, rather than fight an expensive and drawn out legal battle, the brewery changed its name and rebranded itself as Maplewood Brewery and Distillery.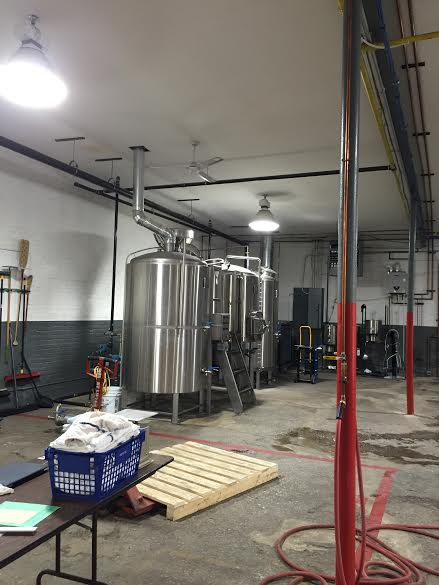 "This name was chosen in honor the former village of Maplewood, which was one of the areas that survived the Great Chicago Fire and aided in the rebuilding of Chicago after the fire," the press release stated. "Maplewood was annexed by the City of Chicago in 1889, and helped form Chicago's Logan Square, which we think is pretty cool. Maplewood is also where our brewery and distillery is currently located (2717 N. Maplewood Ave). After running through quite a few potential names, we agreed that Maplewood Brewery & Distillery works out nicely."
Despite the name change, Cieslak and Megalis said nothing else is going to change on their end.
"If there was a time for it to happen it's better now rather than after being in business for 5-10 years," Cieslak said. "They are letting us run through the rest of our (Mercenary) labels."
Currently Maplewood has two beers being distributed in Chicago. The Charlatan, a pale ale, and Fat Pug, a milk stout. On April 24, they will hold a release party for a new Belgian golden strong beer called Creepy Ginger.
"We wanted to make a beer for the ginger lover and the ginger novice, " Cieslak said. "It's a scary summer beer because it's 7.8% ABV but it goes down really easy."
While Creepy Ginger will be released at the event on April 24, it will be in bottles around Chicago in early May. The two are also working on an Imperial IPA and a wheat beer they are hoping to have out this summer.
"We're trying to do a lot of fun stuff with hops," Cieslak said. "There are a lot of awesome hops, or lesser used hops coming out. There are the big sexy hopes everyone knows and likes, but we want to showcase some other flavors."
Maplewood won't rush out beers they don't think are perfect. It took them two years to get The Charlatan to their liking. They run batch after batch of test brews and have a mini-fermenter in an old Dominick's drink fridge that holds their test batch.
Besides the two summer beers, Maplewood has two main goals for the summer. Open their tasting room to the public and begin canning. For now they will keep distributing only in Chicago, wanting to make sure they don't stretch themselves too thin.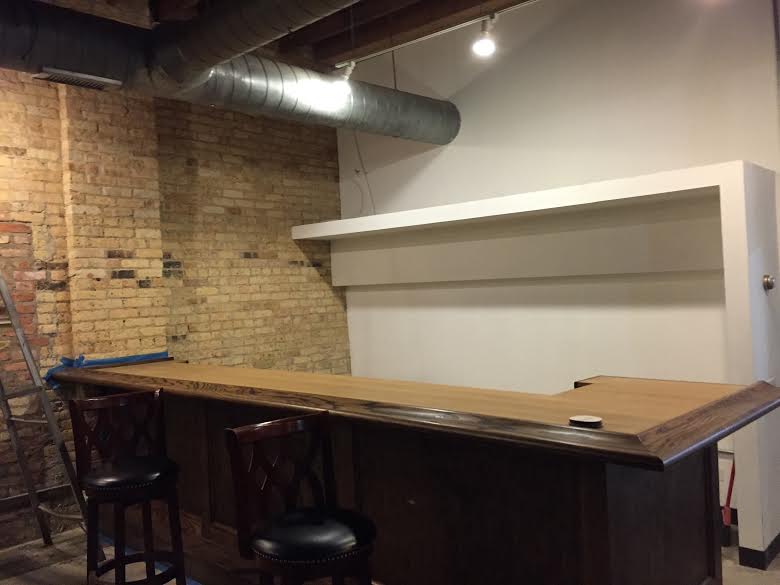 "We want to grow in this market before going out of state," Cieslak said. "Right now we have 40 barrels of fermentation space."
Despite all the legal issues they've had to deal with over the past few months, Maplewood Brewery and Distillery hasn't missed a beat. If you're in Chicago, their beers are definitely worth trying.
Follow Mike Zoller on Twitter @mikezoller.