No Comments
Fire Maker Brewing | Calamity Jane Blonde Ale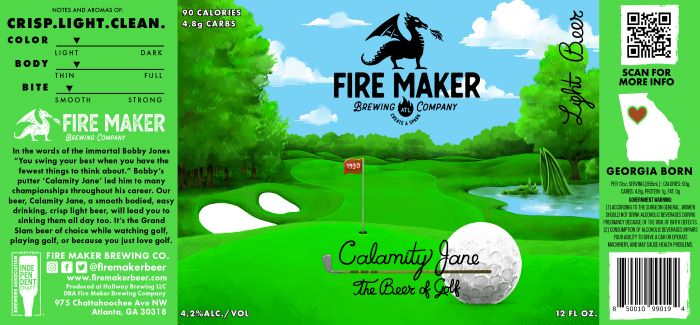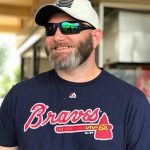 We've recently written multiple different articles lately featuring Atlanta-based Fire Maker Brewing Company, but we find it hard not to when they keep putting out stellar beer after stellar beer. One of their newest releases, a Blonde Ale dubbed Calamity Jane, is another "Hole in One" for the Fire Maker team.
Calamity Jane is a light-bodied Blonde Ale brewed with the average golfer in mind. Calamity Jane is named after the famous putter that golf legend Bobby Jones used to win 13 major championships, including the Grand Slam in 1930.
Mission for Beer
Fire Maker's brand and mission is to make beer for the people who are ambitious go-getters with character. They create the beer people have while working on their goals and that they drink when achieving them. Bobby Jones held multiple degrees from Georgia Tech, Harvard and Emory University. He spoke multiple languages, developed the first steel-shafted golf clubs, founded Augusta National Golf Club and the Masters and owned multiple Coca-Cola bottling plants. Bobby Jones exemplified ambition and character, so when Fire Maker was developing a "beer for golf," he was the obvious perfect match.
CEO and co-founder Elliott Hall said, "I come from a family of avid golfers, and Calamity Jane is a perfect addition to any day on the links."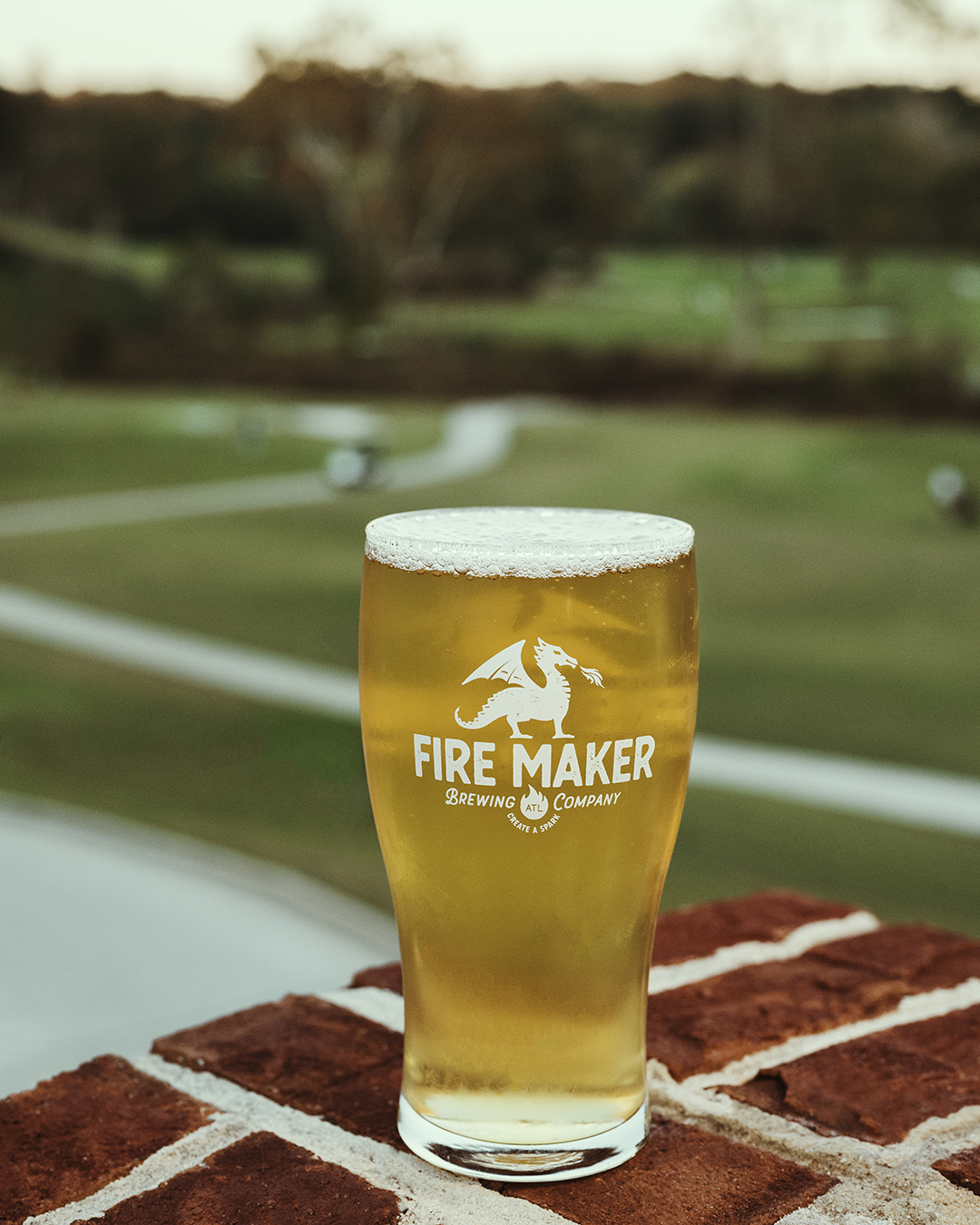 Growing Availability
Fire Maker strives to honor Bobby Jones' ambitious legacy with Calamity Jane beer. It was originally created two years ago and served at the Bobby Jones Golf Course in Atlanta. However, Fire Maker has been working with Whitney Crouse, Co-founder of Bobby Jones links (a company that manages 32 golf courses) to make it available to the entire Bobby Jones Golf Links' portfolio of courses.
As Calamity Jane's popularity grows, Fire Maker plans to have it available in all golf and country clubs in Georgia. Currently, it's available in Fire Maker's taproom and in limited quantities in the Atlanta market. If you find yourself lucky enough to live in the Atlanta area, and are looking for a great tasting light beer, that doesn't compromise on flavor, then you really need to head over to Fire Maker and try it in the taproom or look for it in the Atlanta area market.
It's That Good
We found ourselves at Fire Maker a couple of weeks ago for a brewery tour and were able to sample this beer, along with a few others. To say this beer is great tasting just wouldn't do it any justice. It's smooth, crisp, clean and refreshing while not being heavy at all. You could relax and enjoy several of these while doing just about anything. We understand that there is a plethora of different styles of beer out in the market today. Most of the hype belongs to the IPA and Stout categories of beer, but we think this little beer should be on your list to clamor over. If Calamity Jane grows and becomes a mainstay in the distribution market in the Atlanta area, it will be a mainstay on our refrigerator shelves for certain. It's just that good.
For more information about Bobby Jones Links, visit Bobby Jones Links , and for more information on Fire Maker Brewing, be sure to check them out at Fire Maker Brewing Company and follow them on Instagram, Twitter, and YouTube @firemakerbeer
---