No Comments
Anchor Brewing | Blood Orange Blonde Ale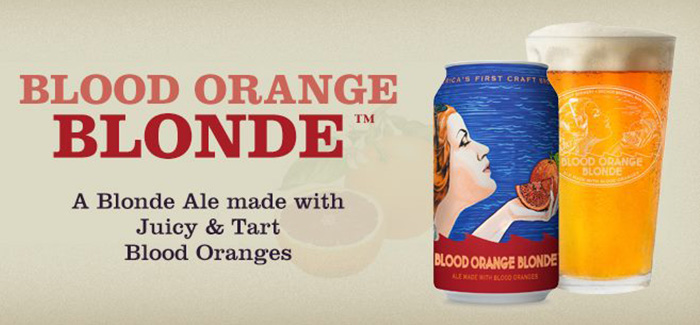 Image Source: Anchor Brewing

Anchor Brewing is a brewery for which most ardent craft beer fans pay reverence, for if not for Fritz Maytag betting a good portion of his inheritance and defying all logic in the late 1960s, well, who knows? Maytag had a vision, and that vision has manifested itself in a terrific brewery that was integral in awakening a nation from its brewing doldrums. In 2017, the brewery isn't sitting around resting on its laurels, demonstrated by the new Anchor Brewing Blood Orange Blonde Ale. How can something be both blonde and blood orange? Leave it to Anchor Brewing to solve this colorful conundrum.
Blood Orange and an array of other tropical fruits are all the rage these days in the brewing world. In fact, not far from Anchor, 21st Amendment recently released its Brew Free! or Die Blood Orange IPA, which we reviewed not long ago. Anchor may rely on the same fruit, but Anchor, it seems, agrees with the notion that blondes have more fun.
Blonde Ales can appropriately be described as the Goldilocks of beer styles, not too hoppy, not too malty — it's juuuuust right. Blondes also provide the perfect base for the addition of a little flavor, such as Anchor's choice to add blood orange.
Upon pouring the beer, a waft of citrus aroma provides a sensory delight that immediately lets the palate know what's coming.
Anchor Brewing Blood Orange Blonde offers a subtle ruby-red tint to the blonde ale base. The second the beer hits one's tongue, the blood orange offers tart and tangy notes whose mouth-watering nature makes the beer feel exceptionally juicy. Also, the gentle touch of carbonation allows the beer to playfully draw upon summer memories that include drinking orange sodas as a kid or patio cocktails as an adult. But, make no mistake, this is no radler or beer cocktail — it's a pleasantly tart and citrusy ale.
https://www.instagram.com/p/BUxbnuejim-/?taken-by=anchorbrewing&hl=en
How does Anchor achieve brewing a beer with pronounced blood orange flavor?
Anchor Brewing mentions on its website, "Blood Orange Blonde gets some of its citrusy aroma in the brewhouse, where California orange peels are added to the brew kettle. Most of the action, however, is in the cellar, where the blood orange fruit (we use the Sanguinello cultivar) is added during secondary fermentation."
Certainly, the beer exudes summer refreshment and will complement an array of grilled chicken or fish meals. However, I also stuck this can in a cooler and then lugged it to a neighborhood party. While it's obviously best poured, I drank it straight out of the can; the Blood Orange Blonde pairs well with drinking outside with friends.
Blood Orange Blonde joins Mango Wheat and Meyer Lemon Lager as the third release of its Pacific Siren Series, which began in 2016. Blood Orange can be found nationwide.
---