No Comments
Ultimate 6er | Fruit-Forward Sours For a Southeast Summer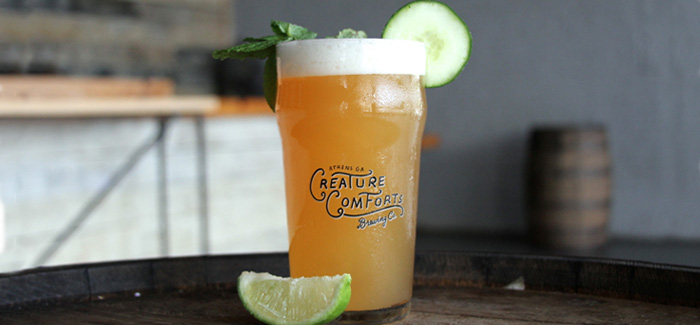 Featured image courtesy of Creature Comforts.
If you're the type of beer lover who really enjoys sour beers, the recent news of acquisitions may have you searching for your new favorite when it comes to fruit-forward sours in the Southeast. Look no further! We've discovered 6 sour and funky ales that showcase a variety of fruits, perfect for summer sipping.
Passionfruit & Guava | Asheville, NC
This sour wheat ale is brewed with passionfruit & guava, a perfect combination of tropical fruit to help you feel like you're sitting on some beach, somewhere. At 4.2% ABV, Tropical Sour Weisse is the ultimate summer sipper, full of flavor, acidity and a hint of Brett funk.
https://www.instagram.com/p/BTSZODBAlMb/?taken-by=hiwirebrewing
Raspberry & Blackberry | Bluffton, SC
Wild Bramble, named after the prickly bushes berries originate from, is a Berliner Weisse-style ale, brewed with fresh raspberries and blackberries and fermented with lactobacillus to give it a subtle tartness. Coming in at only 4.7% ABV, Wild Bramble is the perfect companion for a summer hike or a day at the beach.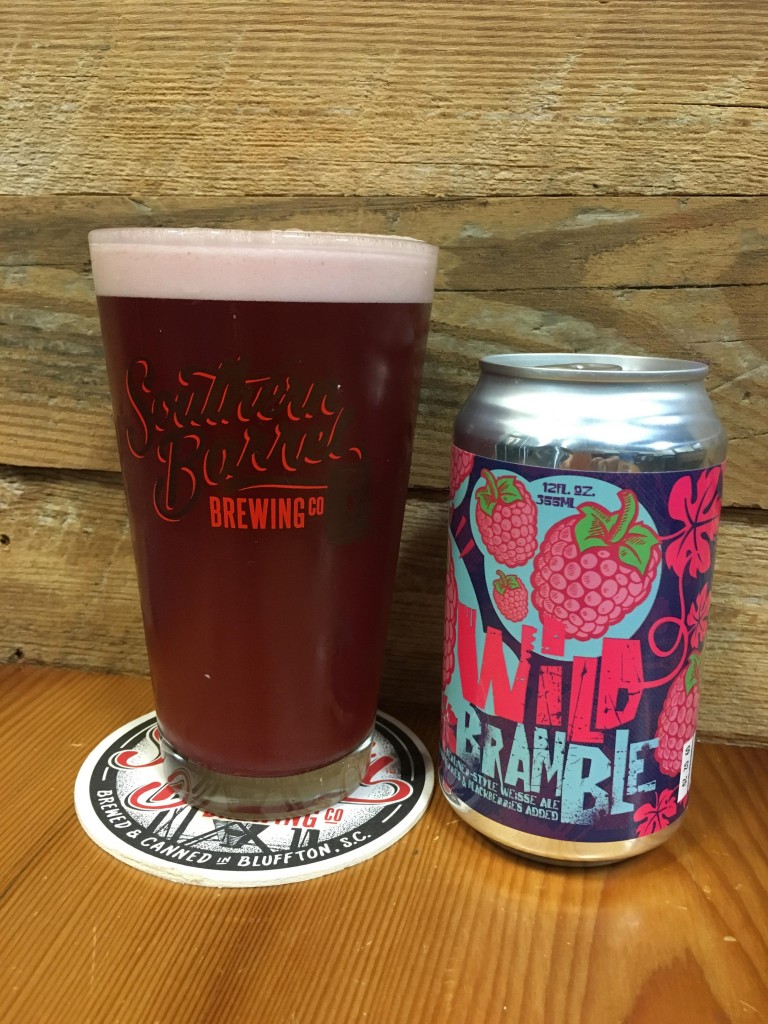 Pomegranate & Mango | Savannah, GA
A summer favorite for those in Savannah, Transilience is a heavy hitter German-Style sour wheat ale brewed with pomegranate and mango. It packs a punch at 7.0% ABV, rather high for a Berliner Weisse-style brew. But don't let that scare you off! Transilience is refreshing and tart with a balance of sweetness from the fresh fruit. Pick this one up before your next backyard BBQ.
https://www.instagram.com/p/BUH7jvKAsuQ/?taken-by=southboundbrews
Cucumber & Lime | Athens, GA
While cucumber beer might sound like something you'd find at a fancy-pants spa, this Gose —or German-style wheat sour—is anything but a spa beverage. Slightly tart and salty with a refreshing note of cucumber and lime, Tritonia weighs in at 4.5% ABV and would make the perfect post-mow lawn beer.
https://www.instagram.com/p/BT69dIuBUUR/?taken-by=creaturecomfortsbeer
Muscadine Grapes | Charleston, SC
Sweet Jenny is a Belgian-style blonde ale that was aged in an oak foeder for one year and then refermented with Sweet Jenny Muscadine grapes. At 7.5% ABV, Sweet Jenny would make a nice pairing with a cheese board.
https://www.instagram.com/p/BQ0bvBLABul/?taken-by=revelrybrewing
Plum | Atlanta, GA
Atalanta is a tart saison brewed with cold-pressed plums and fermented with Lactobacillus and Saison yeast. This tart and refreshing 5.25% ABV ale is a year-round staple in the city of Atlanta and would make the perfect "hanging out in the pool" beer all summer long.
https://www.instagram.com/p/BTC1yunFqI-/?taken-by=orpheusbrewing
---