No Comments
TrimTab Brewing | Chocolate Sauce Barrel-Aged Stout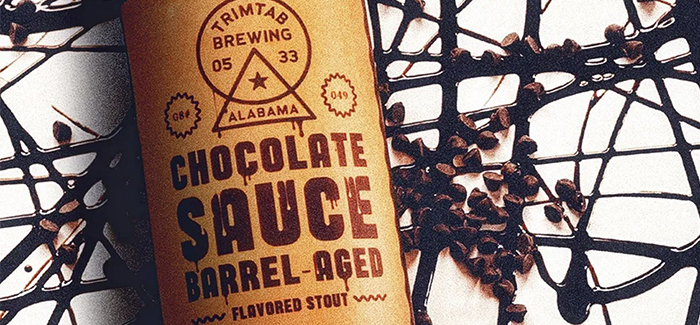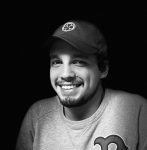 When discussing the craft beer scene in Alabama, one of the first names that comes up is TrimTab Brewing. Located in the heart of downtown Birmingham, TrimTab Brewing opened their doors in 2013. Since their very first day, they've always looked to create beers that fell under the category of expressive and experimental. Whether that was with their IPAs, their fruited Sours, or their Stouts, one thing you can always take away from TrimTab is their ability to keep their products lively, unique, and progressive. One of their newest releases in their Gallery Series is their Chocolate Sauce Imperial Stout. Not only does this series exemplify what TrimTab always aims to do, this particular beer could really mark a turning point in their Stout production.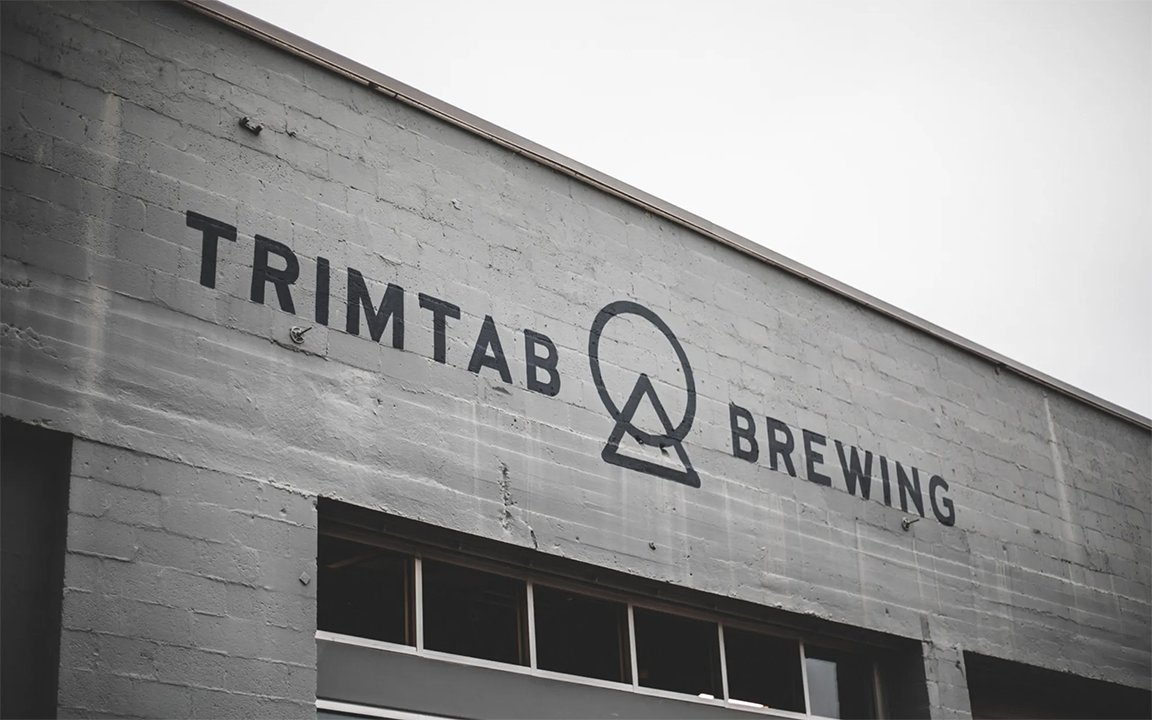 An Experimental Gallery
The Gallery Series from TrimTab is not only a way to experiment with different methods, hops, styles, and adjuncts, but also a way to keep a lively, rotating series of beer always moving within their market. Occasionally they're brewery-only, while other times they hit a limited market. Regardless, one thing that always ends up happening with this series is people begin to take notice. This barrel-aged chocolate sauce-inspired Imperial Stout marks release #049 in the Gallery Series. Not only do I feel it was well worthy of a place in this series, but it also may represent just the turning point that TrimTab needed when discussing their stout production.
Chocolate Sauce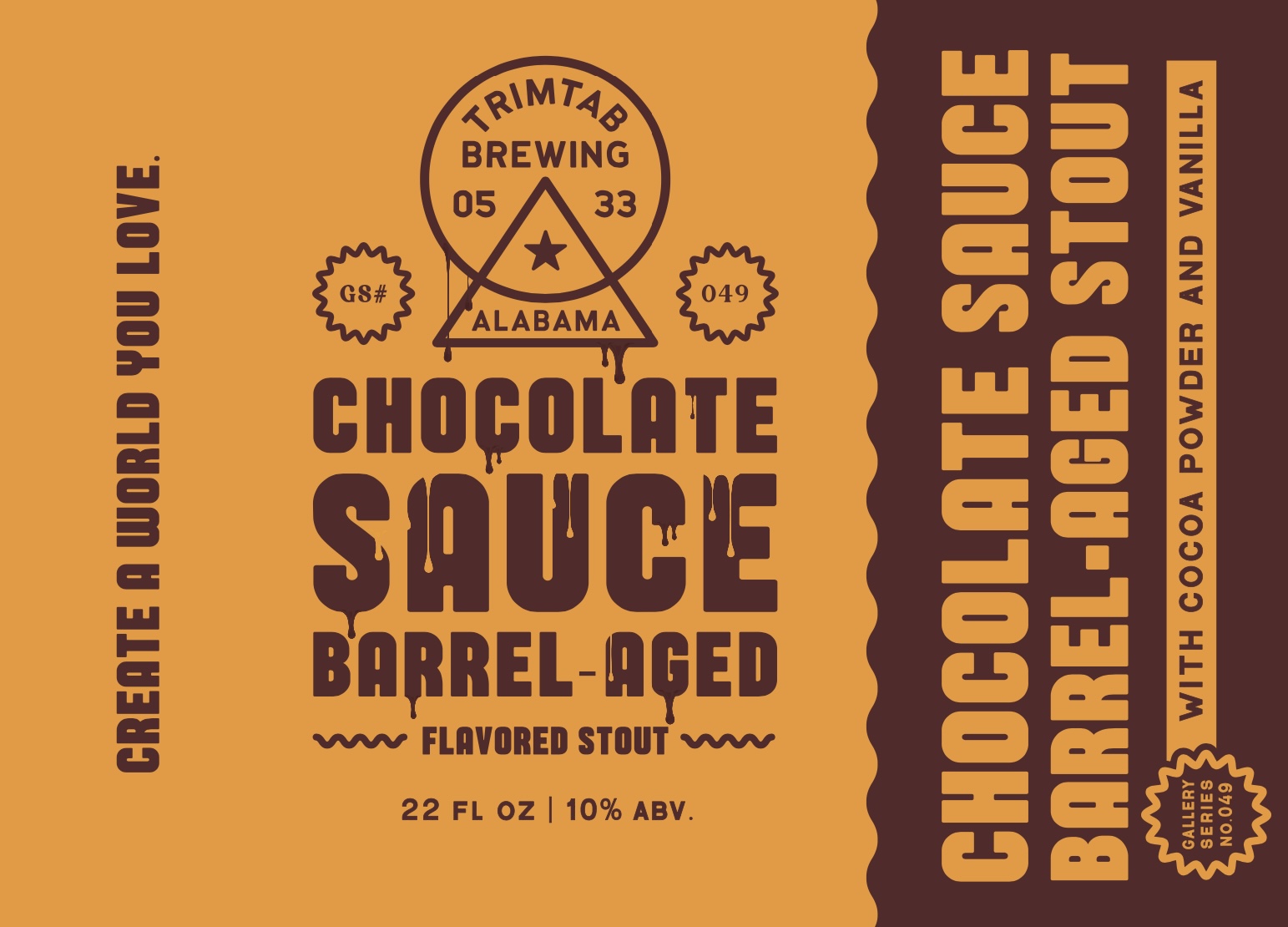 I've worked with TrimTab on and off for the last few years, and was lucky enough to be able to try this beer before its initial release. Clearly inspired by the popular ice cream topping, Chocolate Sauce is a Barrel-Aged Stout brewed with cocoa purée, Dutch-processed dark cocoa powder, and vanilla. It was then aged in Jack Daniels barrels until ready for bottling.
The Experience
Upon opening the bottle, you're greeted with the familiar aromas of hot cocoa mix; specifically, that malted chocolate aroma that you get prior to mixing it into steaming hot milk. Once poured into the glass, the aromatics begin to bloom further. It comes forward with light roast coffee notes swirling through and complimenting the present malt bill on the base.
The profile needed time to warm in the glass; at cold temperatures the barrel was a tad abrasive and the chocolate muddled with the prominence of the malt. However, after about 5 minutes this beer became everything it had striven to be. The chocolate rode the line perfectly between Hershey's dark and baking morsels; not nearly as sweet as the name might imply, but also not too bitter or dry as some chocolate can come off, particularly when using Dutch cocoa.
What I really felt shined here, however, was the barrel. TrimTab isn't known for frequenting the realm of barrel-aged stouts, so it always turns heads when they release one. This beer had a clear influence from the Jack Daniels, bringing forth an earthy, toasty char in a way that only time in a barrel could inflict. While adding deeper complexity to the beer, it simultaneously softened any overabundance of sweetness from the chocolate. It also did a great job of complimenting the roasted coffee bean component from the malt base.
Conclusion
The Alabama market is a difficult one. While the craft beer scene here continues to blossom, it isn't as quickly as other regions of the United States. Many palates are unfamiliar with certain styles and complexities that other breweries elsewhere have been doing for years. This barrel-aged release shows a lot of promise for the future of TrimTab. And while they continue to grow, I hope to also see consumers in this market become more open to trying new things and be able to appreciate the product that their hardworking local brewery is striving to achieve.
---