No Comments
Bold Republic Brewing | Jalapeño Cream Ale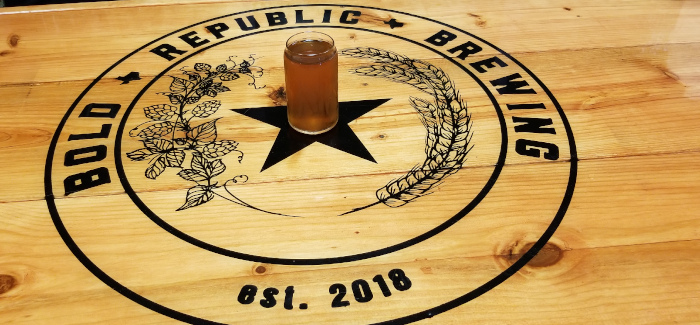 Belton, TX is a small, quiet town about an hour north of Austin with some excellent food and beer offerings for visitors and residents. Until recently, though, it had no breweries. In 2018, that all changed. Bold Republic Brewing Company has been running strong and offering tasty craft beer ever since, even during these times of quarantines, lockdowns and social distancing.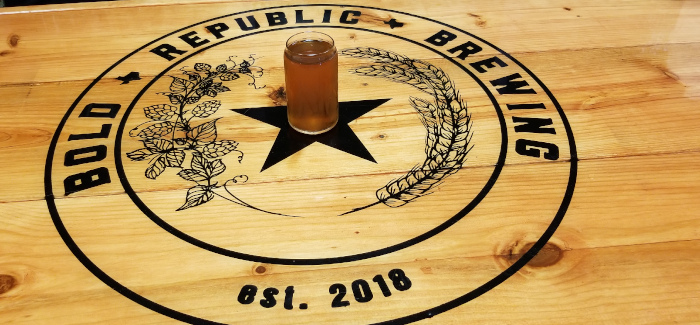 Bold Republic Brewing's vibe is that of a local hangout and is both family-friendly and pet-friendly. Signs are posted for game night, trivia night and other social activities; they also have a fenced-in outdoor patio for chillin' in the Texas sun.

Another thing Bold Republic Brewing offers is an eclectic pizza menu. And what better to order along with a nacho cheese pizza covered with jalapeños than a Jalapeño Cream Ale? Jalapeño on jalapeño may not be the best combo for everyone, but it works in this instance. Some pepper beers go too far on the pepper, but not this one. With each sip, you first get the flavor of a clean, refreshing cream ale. The flavor (and bite) of fresh jalapeño sneaks up slowly, but never overpowers. At 5.8% ABV, Jalapeño Cream Ale is light and refreshing, but also has just enough body and bite to make for a truly bold brew. Enjoy it with a pizza or on its own.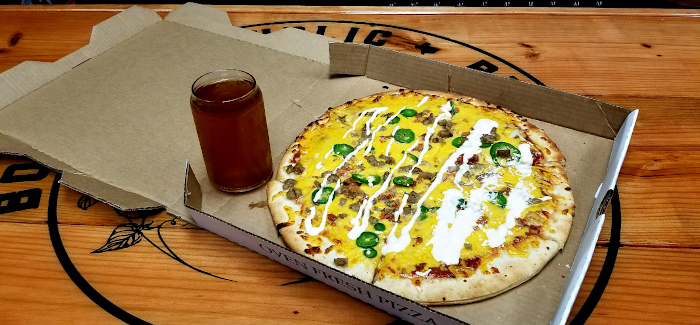 We at PorchDrinking.com feel that it is more imperative than ever to support independent craft breweries with the Coronavirus in full swing throughout most of the world. According to their Facebook page, Bold Republic is currently offering canned beer-to-go curbside. Simply call or text in your order at 757-695-8686. Of course, this is subject to change, as is everything these days.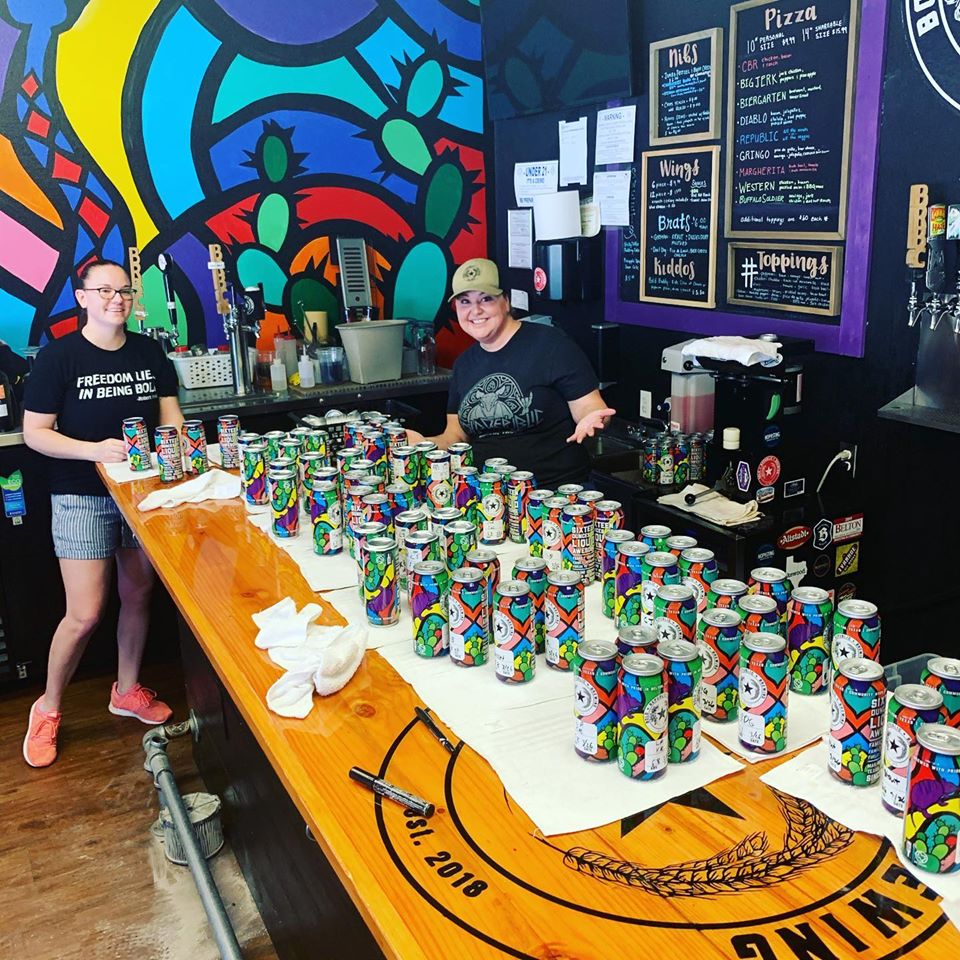 If you want to give them extra support, even from afar, you can also order some beery witty t-shirts through their Square site, including a Social Distancing T that is a parody of the Corona (the beer, not the virus) label. Stay safe, y'all and cheers!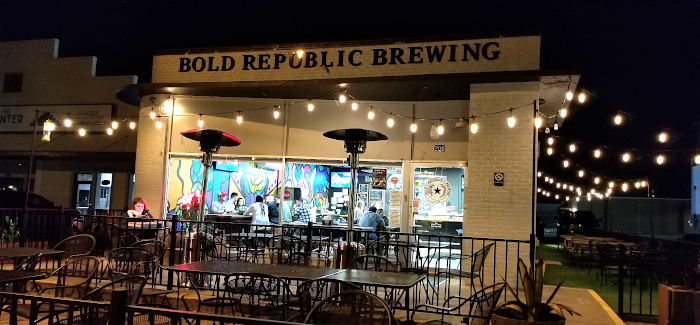 Bold Republic Brewing's patio on a quiet Sunday evening.
---