No Comments
Barrel Room Spotlight | The Eighth State Brewing Company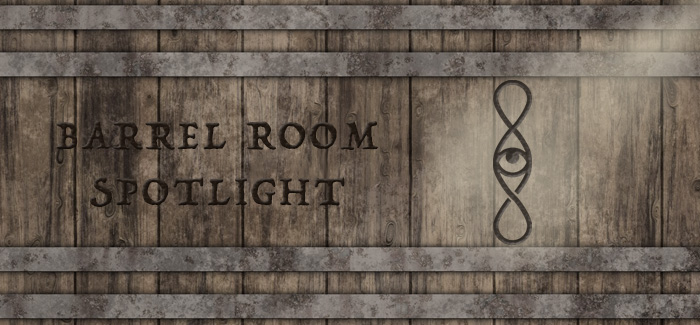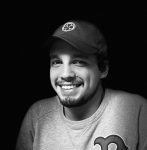 The Eighth State enters the Spotlight as one of the most unique breweries featured in this series so far. We spoke with head brewer and co-founder Cameron Owen to learn more—not only about the barrel program they're running, but also to gain more insight on the mindset at The Eighth State as a whole. Departing from the traditional brewery model, Owen and The Eighth State transcend what we think about beer. It's a lifestyle project run on passion and creativity, and it's a mentality that has led to the development of some of the most exciting beers in the industry.
Transcending the Norm  
The primary inspiration behind how the brewery runs its operations comes from Timothy Leary's Eight-Circuit Model of Consciousness. Essentially what the model seeks to do is unify several interpretations of the main altered states of consciousness into a lucid meta-theory. While there is a deep individual complexity to each stage, every successive circuit is meant to represent a higher stage of evolution than the one before it.
It's no secret that the craft beer industry is highly competitive and can often be difficult to stand out in. With founding principles and inspirations as deeply complex as theirs, The Eighth State has undoubtedly distinguished itself. For Cam and the small South Carolina brewery, their focus on higher consciousness, arts and consistent change has been paramount to remaining both unique and progressive in everything they do.
Defining the Eighth State Program
When looking to define the barrel program at The Eighth State, the first word that comes to mind is expression. Cam stressed to us that while the types of barrels they use are important, they're able to find different variabilities and qualities within singular brands. For example, if they bought four barrels from Buffalo Trace, each one would be completely different and affect the beers in unique ways.
The Eighth State isn't afraid to let the barrel do the talking. Often the barrel determines whether the beer needs adjuncts, although Cam mentioned they prefer most of their barrels without the addition. In terms of base beer direction, they'll often let the primary determinant be what the needs of the company are.
Finally, there's always the question of balance when barrel-aging and using adjuncts. When Cam and The Eighth State create an aged beer, they design them to stand on their own unless otherwise specified (like with collaborative beers). After extended aging in the barrel they taste and determine whether it can stand on its own or if it would benefit from the addition of a complementary element. Their recipes are a labor of love, nurtured every step of the way to create a final product The Eighth State team can be proud of.
Malt and Barrel Selection
When conducting these interviews, it's always interesting to hear how breweries obtain barrels. The Eighth State's largest hurdle is the size of the space they're working with. Because they run such a small operation, they typically find barrels through bourbon groups and, occasionally, brokers. Cam said that when dealing with brokers, it's always a game of luck and timing, so being picky about barrel type isn't always an option. He noted that The Eighth State generally looks for fresher barrels, but has had good luck with second-use barrels as well.
Each barrel we use is unique but beautiful in its own way. It's almost like going through a new time capsule every month.
Looking briefly at grain selection, we asked Cam about any particular grain types that they favor when brewing their higher-gravity beers, particularly those bound for barrels. He was quick to mention Simpsons Chocolate, a malt notable throughout the industry for dark and brooding styles. In addition to mentioning the rich dark chocolate notes it imparts, Cam emphasized how well Simpsons Chocolate malt had proven itself time and time again why it belongs in their dark beers.
Recognizing the Technicalities
At the end of the day, brewing is a science. While creative liberties and sheer experience in the industry plays a large part in any brewery's processes, we always like to discover the technicalities in the process that may set one brewery apart from another.
Selecting Adjuncts
We asked Cam if there were any set volumes or ratios they follow when adding adjuncts. He told us there's never a set formula, instead, they rely on taste and determine adjunct levels based on base sweetness, bitterness and umami. They also consider this stage in the process important for noting any off-flavors that may have been imparted by the barrels. Barrel bungs come up a lot in our interviews and can cause many problems if not dealt with properly. Cam noted times when people removed them or they accidentally got knocked out and weren't treated accordingly, often resulting in infection. Another common cause of infection when dealing with barrels occurs when they have gone too long without being filled. The Eighth State typically sanitizes any barrels prior to filling them in order to avoid infection.
Aging Times
Determining aging time is another part of the process where there can often be set intervals to allow the beer to hit a specific finishing gravity. Cam likes to let the barrel determine when the beer is ready. That said, at this point in their program they are aging barrels no less than two years. The barrels themselves also come with nuanced technicalities. When discussing temperature intervals during aging, Cam stated that with their current setup they are fairly limited in being able to vary the temperature for barreled beer, so right now all their beer ages at about 70 degrees year-round.
Letting the Liquid Speak for Itself
For this installment, Cam was generous enough to send us samples of a recent barrel-aged Stout and Barleywine. We always hope to allow these reviews to give more relatable, first-hand insight into the product that these breweries work so tirelessly to create.
So Amazing it Doesn't Need Adjuncts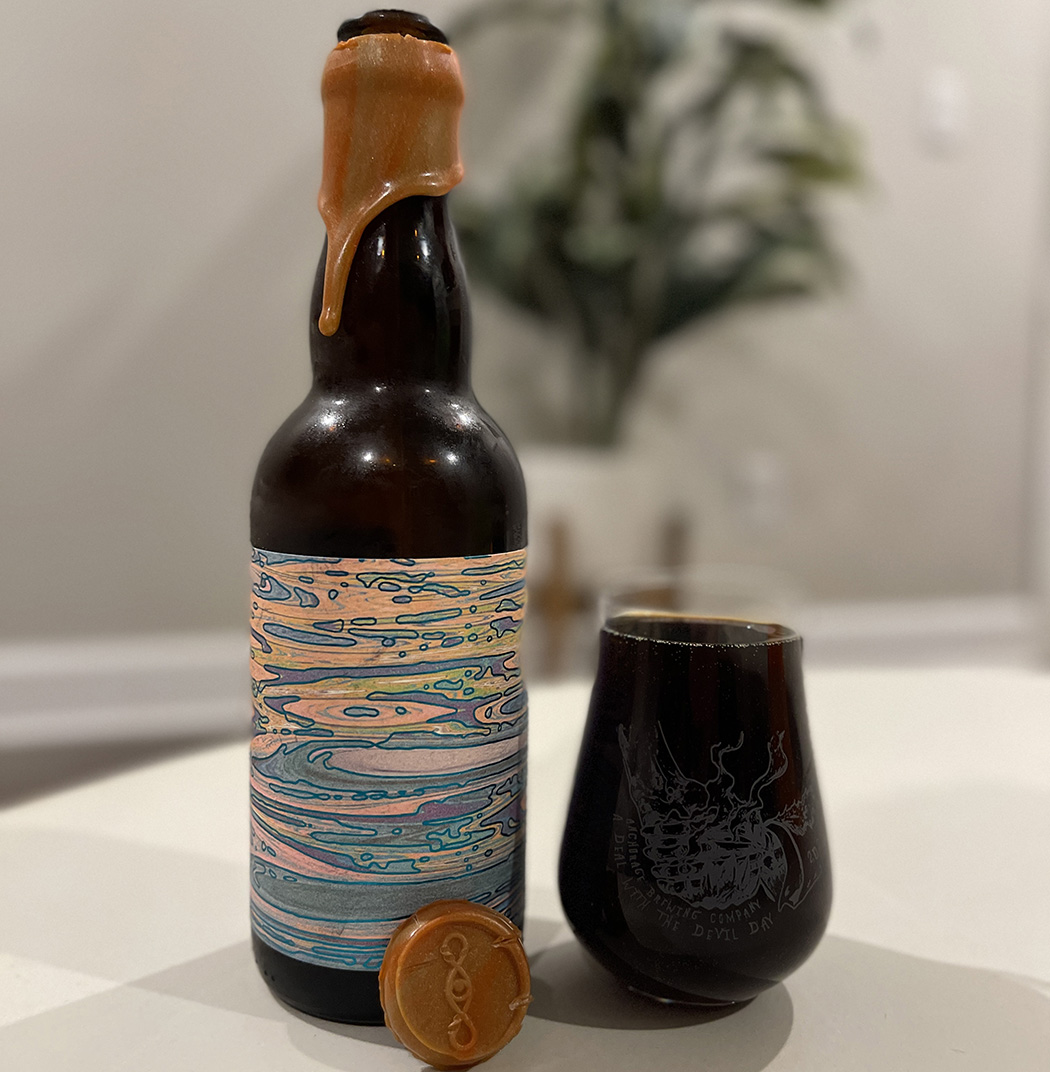 This English-style Barleywine was aged for two years in an Elijah Craig Single Barrel before being transferred into a second-use Blanton's Single Barrel for an additional seven months. It was brewed in collaboration with Evil Twin, Westbrook and Edmund's Oast. Friendships within the industry are important to the The Eighth State team, and they pride themselves on the beers they create through collaboration with other breweries.
On the pour is a deep, opaque, brooding brown liquid, with zero carbonation. Big, chocolatey notes hit out of the gate on the nose, with a nice underlying complexity of dates and caramel. With some time, we even pick out some undertones of cola.
The palate brings forth a lot of the same. There are some great esters to the base barleywine, and it feigns an almost nutty quality to bring further complexity to the overall profile. We also get distinct notes of milk chocolate, Raisinets, vanilla, and a touch of burnt caramel and estery bitterness on the tail. To round it out, the mouthfeel is medium-full, with very low carbonation and a low bitterness. The finish is smooth and a touch dry, comparable to a madeira in its tannin structure.
Have I Gone Mad?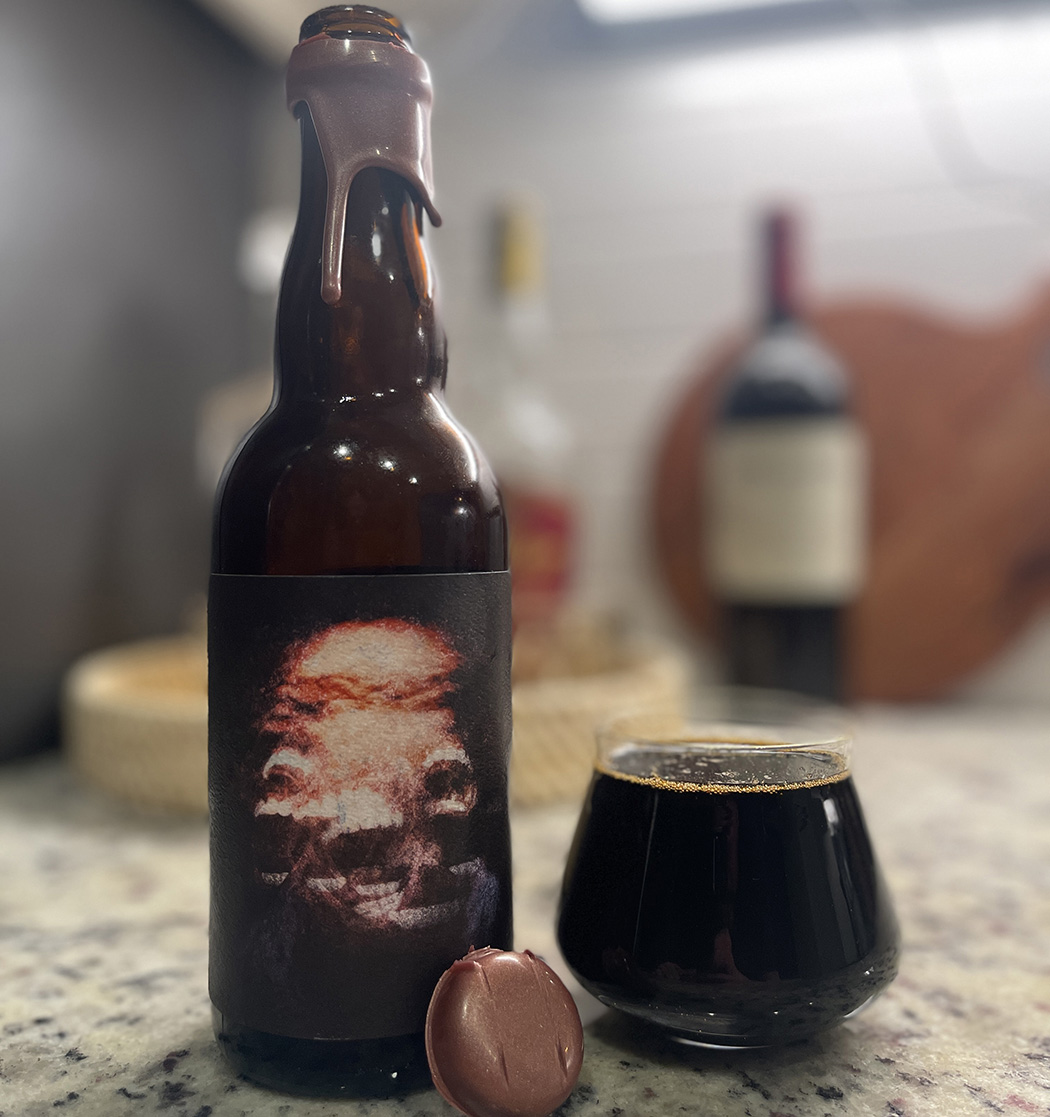 This barrel-aged Imperial Stout was brewed with coconut, truffle salt, Cook Island vanilla and Peruvian cacao nibs. It was a collaboration with Great Notion Brewing.
Like with many coconut beers, the pour brought small pieces of coconut that swirled the glass alongside the beige foam. The nose was puzzling until we re-read the label. The truffle component is evident, with savory, earthy, almost rubber-like notes coming forward right away. Following closely is dark chocolate, with a soft yet evident aroma of toasted coconut balancing everything in the background.
The palate is full of salted dark chocolate notes. The truffle isn't nearly as evident as on the nose, but the salinity is definitely there. This balances the richness from the chocolate-dipped coconut flavors. As it continues to warm, it really begins to hit that sweet spot in flavor balance. The mouthfeel is great; medium-full, and very soft on the palate. The carbonation is low but just present enough to prevent the beer from feeling too syrupy. The finish is mildly bitter and salty, with a pleasant ethanol warmth on the finish.
Overall, this is one of those beers that if you don't know what's in it ahead of time, it may not be a profile for everyone. That said, being familiar with the profiles of the adjuncts (truffle in particular) and really being able to associate familiar aromas and flavors that we couldn't initially pinpoint was a fun experience. Additionally, it's worth noting that the aroma and flavors from truffles are distinct, and likely not for everyone. It is unique, a little funky and not necessarily something that people would unanimously agree belongs in beer. However this is a well-executed beer, and a really cool one to experience.
Looking Toward the Future
The Eighth State is just getting started. That said, Cam noted how much fun it's been to re-examine the beers they brewed years ago and compare them with what they're currently working on, which also includes their processes for filling barrels. With barrel production the focus of The Eighth State, they've been fortunate to have rising industry costs only minimally affect them. While it has affected their rate of expansion, their extended aging times and strategically small program has allowed them to seamlessly move forward with their creative goals and experimentation.
Keep a close watch on this team in Greenville—they are quietly changing the barrel-aged beer game. It was a pleasure learning more about them and getting a look inside the minds of their barrel room. If you haven't already, be sure to check out the insane lineup for their Altered States Festival on March 11, and get your tickets here. With 85-plus breweries, wineries, meaderies and distilleries from around the world, you won't regret it. Also expect live performances from Com Truise and other groups; showcases in gastronomy, board riding, visual art, and fashion; and artist markets, disc golf, and more. Experience The Eighth State effect for yourself.
---