#birminghambeer Archives – PorchDrinking.com
June 20, 2022 | Eric Griffin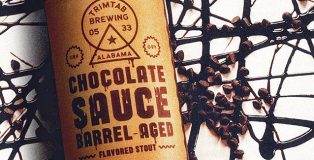 When discussing the craft beer scene in Alabama, one of the first names that comes up is TrimTab Brewing. Located in the heart of downtown Birmingham, TrimTab Brewing opened their doors in 2013. Since their very first day, they've always looked to create beers that fell under the category of expressive and experimental. Whether that was with their IPAs, their fruited Sours, or their Stouts, one thing you can always take away from TrimTab is their ability to keep their products lively, unique, and progressive. One of their newest releases in their Gallery Series is their Chocolate Sauce Imperial Stout. Not only does this series exemplify what TrimTab always aims to do, this particular beer could really mark a turning point in their Stout production.
February 28, 2019 | Eric Griffin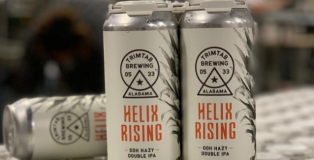 Yet another highly anticipated IPA release from TrimTab Brewing's Light Visions Series has just hit limited Southern markets. As a result, hop heads couldn't be more excited. The name given is Helix Rising, a double dry-hopped hazy double IPA. TrimTab continues to do exciting things in the Southern IPA game, and this DIPA brewed with Chinook, Zythos, Simcoe and Simcoe Lupulin powder is a truly unique and welcomed addition to their increasingly successful repertoire.