No Comments
Wah Gwaan 1 Year Anniversary and Juneteenth Celebration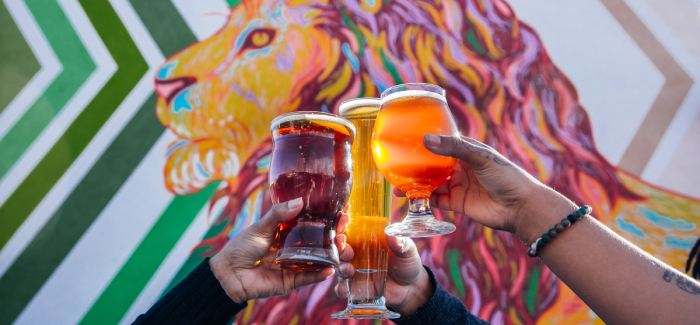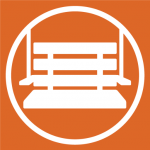 How does a simple party become a full blown shindig? Make it an all weekend party celebrating two huge occasions! Wah Gwaan Brewing is turning one this weekend, an anniversary that coincidentally coincides with Juneteenth. Being a Black-owned brewery, Juneteenth is a perfect time for Wah Gwaan to celebrate, and celebrate they will.
A Focus on Community Collaboration
Industry collaboration and community involvement is key to any brewery's success, and Wah Gwaan owners Harsha Maragh and Jesse Brown have always made it a point to work with others and foster strong relationships amongst the local and larger Black community. To that end, they are releasing a collaboration beer with several Black owned or led breweries around the country. Says Harsha, we "love networking and connecting with folks in the industry, so we reached out to a ton to see who would be interested in this particular collab." The response was strong as 3 breweries (Daleview Biscuits and Beer from Brooklyn, Outerworld Brewing from Longmont, CO and Vine Street Brewing from Kansas City), and 1 homebrewing group (Crafty Brothas from Houston) offered to help brew a passion fruit Pale Ale, Sweet Chariot. The beer's name is a reference to the song Swing Low Sweet Chariot which can be interpreted to be about the abolition of slavery and as a code to escape to freedom. This prominent song has been a staple in the Black community for 100's of years and is reflective of what Juneteenth represents. The beer itself is on the sweeter side with a slight hop presence. Passion fruit puree was used in its brewing, and Sweet Chariot's yeast helps to bring out stone fruit flavors.
In addition to this collab, another beer brewed with Old 121 Brewing will also be released Saturday. This Schwarzbier is a community collab between two nearby breweries who are good friends. Other beer releases include a peach cardamom Strong Golden Ale, a style of beer and additions chosen by Wah Gwaan staff. The return of the popular Trop Queen is sure to please crowds as the refreshing jackfruit Kolsch goes great with the hot summer weather.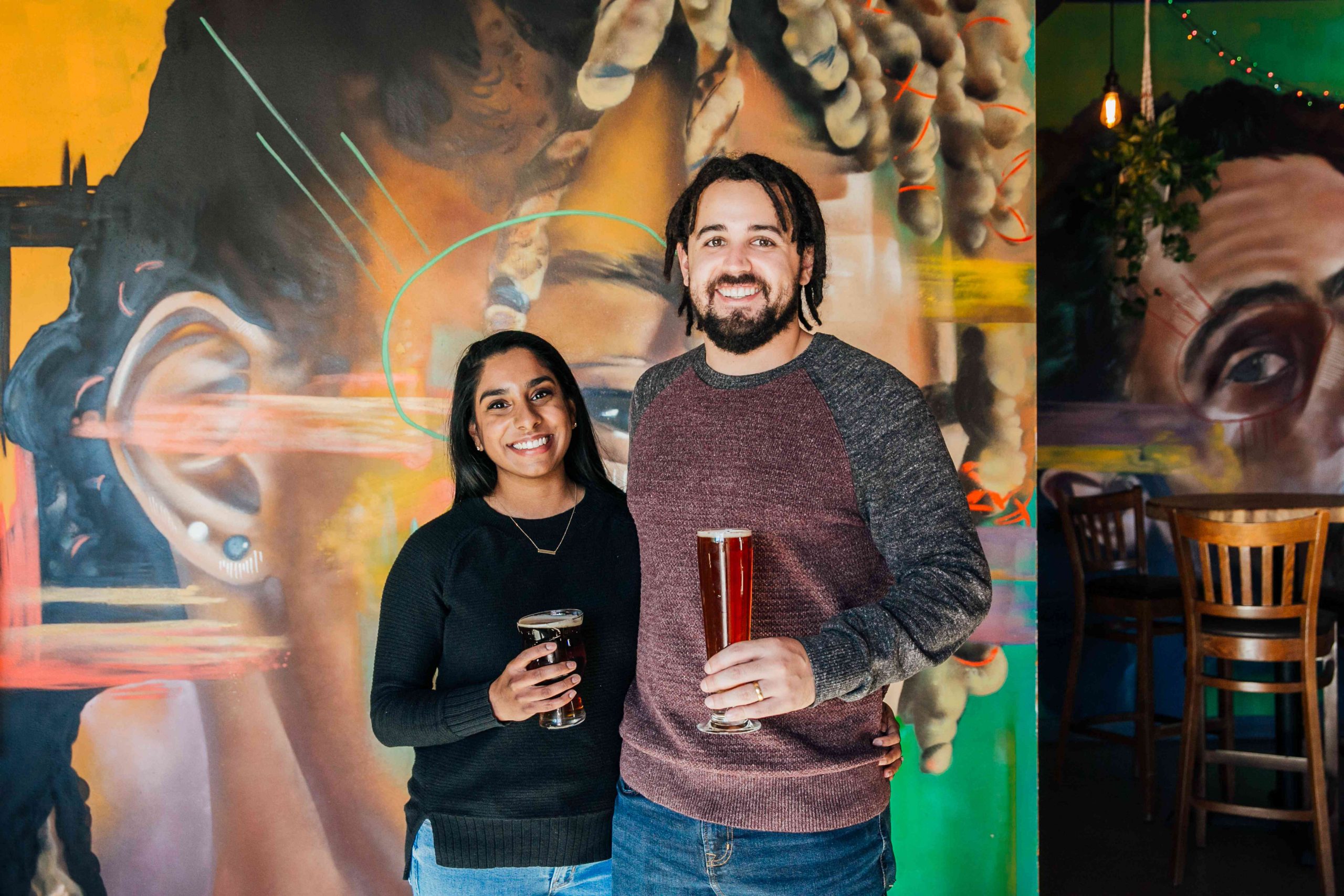 Live Music, Food & More
Beer is not the only thing happening at Wah Gwaan this weekend. Saturday is the designated birthday party and will feature live music from DJ Ambitious Boy. Serving up good eats will be Flippin Birdz, a Hawaiian inspired food truck. There will also be free cupcakes for the first 100 guests, merch giveaways and a keep the glass promotion featuring special anniversary glassware. Wah Gwaan's in-house artist has designed anniversary merch including tees, glassware, stickers and hats, so be on the lookout for those.
Sunday will be a laid back celebration for both Juneteenth and Father's Day. While enjoying all the newly released beers, visitors can check out Offbeat Market, a Denver maker's market that highlights women, LGBTQ, Black and POC owned businesses. ~12 different vendors will be on-site offering their wares presenting a great opportunity to buy local goods. Food will be provided by Fritay Haitian Cuisine.
Process to Go to Black Pride Colorado
Giving back to the community is not only limited to this weekend's events at the brewery. Wah Gwaan will be participating at Big Queer Beer Fest Saturday and will donate a portion of their proceeds to Black Pride Colorado. Black Pride Colorado will also be setting up at the brewery next week to spread their good word. It's not just the local community that Wah Gwaan is seeking to make an impact upon. In August, Jamaican Independence Day will be celebrated in the taproom August 6. They are working with the Lasco Chin Foundation and the Caribbean Philanthropic Alliance to host a charity event in support of these organizations as a way to give back to the Jamaican and Caribbean communities abroad.
As detailed here, Wah Gwaan has a busy weekend ahead packed full of special releases and events. While their anniversary is certainly an occasion worthy of a party, it is the larger Black community that Wah Gwaan hopes to celebrate. Asked about the significance of having Juneteenth as their anniversary, Jesse said "Juneteenth is the day that we celebrate our freedom as Black Americans. Opening our business on Juneteenth is a way to exercise our freedom to conduct commerce and come together as a community to celebrate." Join the party and celebrate with Wah Gwaan this weekend!
Featured image courtesy Rebecca Todd of TruBlu Images
---