No Comments
Elsewhere Brewing | Boobie Beer Rosé Hazy IPA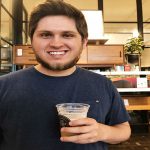 October is upon us which means the weather outside is delightful, the holidays are coming and Spooky Season is in full swing. Also, though, the calendar flipping to October signals the start of Breast Cancer Awareness month. Elsewhere Brewing, in Atlanta, Georgia, is taking the month to heart with festive celebrations and a particular new beer release.
There's no shortage of offensive or suggestive beer names and labels throughout the craft beer industry. Really, go check Untappd.
It's worth praise when a brewery flips the script and turns a suggestive topic into a masterful piece of art that would look as good on the wall as it does wrapped around the can. Elsewhere Brewing achieved this feat with their new release, Boobie Beer, a Rosé Hazy IPA. The best part? A portion of the proceeds are donated to Breast Cancer Research.
Boobie Beer Rosé Hazy IPA
Boobie Beer Rosé Hazy IPA surprises from the start as blended floral aromas rush from the can. If you grab a glass, you're in for a treat as Boobie Beer pours a bright, vivid red from the hibiscus, which really is the star of the show. There is a bright pillow of foam that settles but never really disappears.
View this post on Instagram
Everything great about hibiscus — slight tartness, floral and a splash of sour— is present and forward, but it is complemented wonderfully by Cryo Pop Hops, which blends in a beautiful bundle of tropical and citrus aromas.
There's little bitterness and slight sweetness which pair well together and keep it balanced and refreshingly dry at 6.5% ABV.
It tastefully states on the can that, "as a female owned brewery, Elsewhere will always support boobies and we all know the proper amount of support makes all the difference." Drink great beer and support a cause as important as Breast Cancer Awareness? Easy choice. Boobie Beer Rosé Hazy IPA will be available to-go from the brewery, and also in limited distribution around the state through Modern Hops.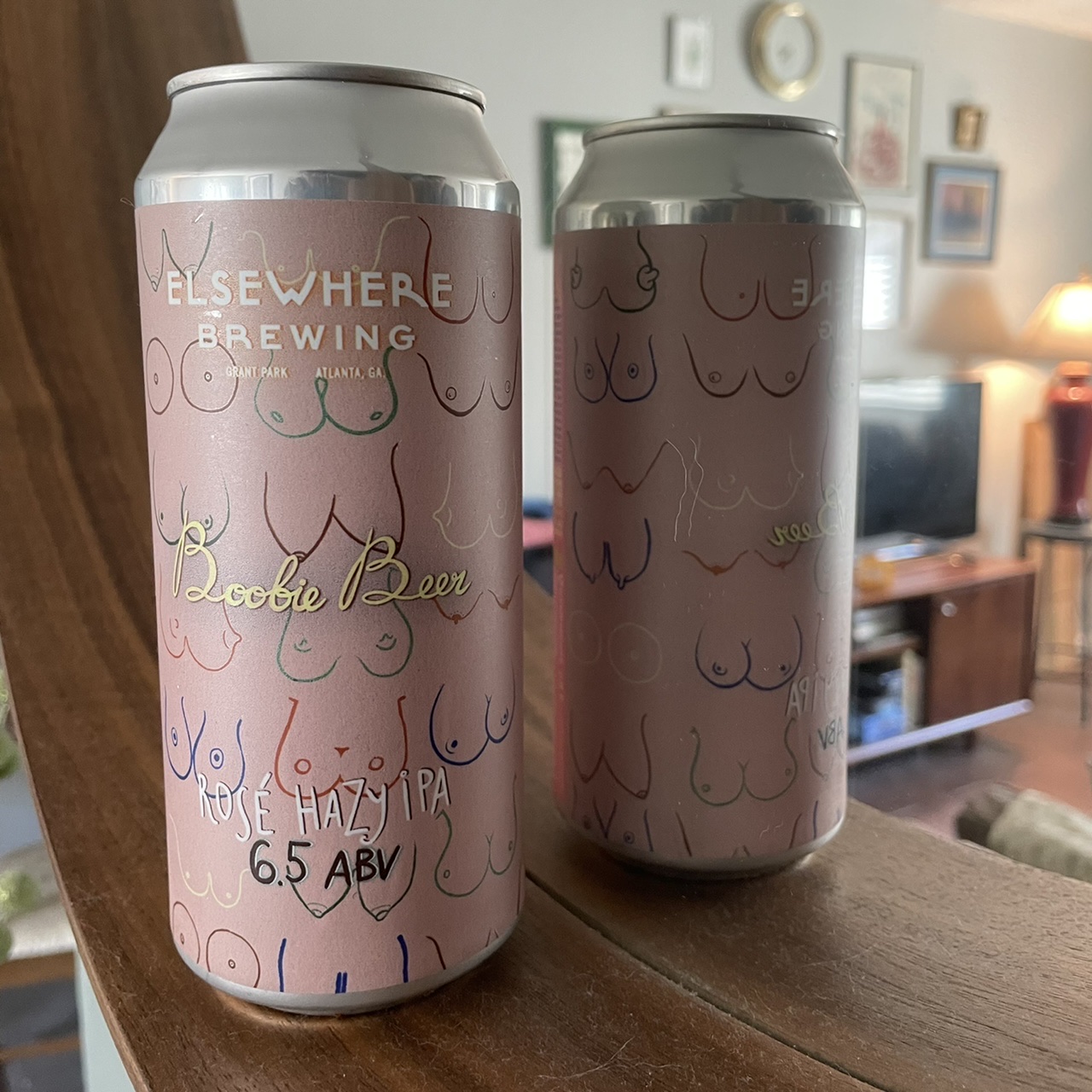 One last anecdote about Boobie Beer: when the idea was coming together, the beer lived on the production schedule simply as "Boobie Beer" since everyone in-house was on the same page about the recipe and cause. As deadlines got tighter for label creation and design, ultimately the idea of "yeah, let's name it that. Why not?" stuck among the staff and co-owner Sara Kazmer, and Boobie Beer was officially created.
Feature image courtesy of Matt Thomas
---