No Comments
Barrel Culture Invitational 2021 Preview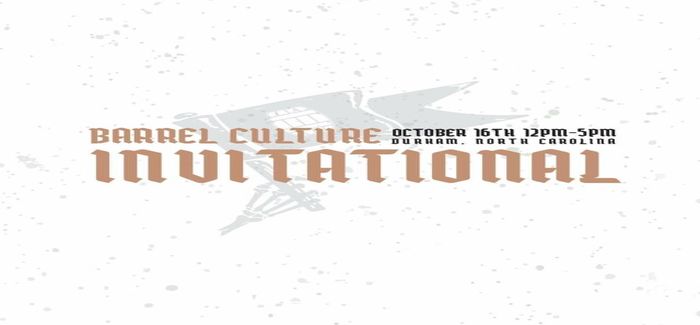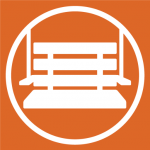 Barrel Culture Brewing and Blending is hosting their Barrel Culture Invitational October 16 in Durham, North Carolina. After a forced hiatus in 2020 due to COVID-19 they are excited for the return of their annual festival. They will also be hosting a Preparty and a Hangover Party to make the weekend even more exciting!
Barrel Culture Invitational 2021
The 2021 Invitational takes place October 16 from 12 – 5 p.m. It will be held at their Durham, North Carolina taproom and brewery. The event sold out almost immediately after the tickets were released, showing just how excited folks are to be returning to in-person beer events.
The following breweries will be pouring:
450 North
The Answer
Arkane Aleworks
Aslin
Burley Oak
Cerebral
Corporate Ladder
Dancing Gnome
Drekker
The Eighth State
Forgotten Road Ales
Garagiste
Horus Aged Ales
Kings
Live Oak
Maplewood
Mast Landing
Mortalis
North Park
Parish
Phase Three
RAR
Resident Culture
Schilling
Southern Grist
Tripping Animals
Turning Point
Untitled Art
Urban South
Vitamin Sea
WeldWerks
The tap list is still forthcoming, but it is sure to impress with such a fantastic line-up.
Invitational Preparty & Hangover Party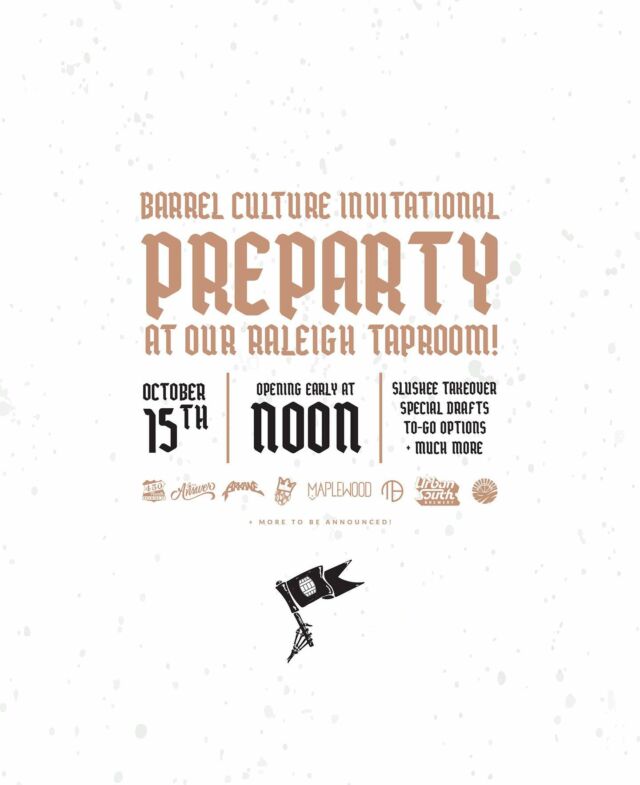 Barrel Culture is also hosting both an Invitational Preparty and an Invitational Hangover Party. Neither of these events require tickets.
The Invitational Preparty will take place Friday October 15 in their Raleigh, North Carolina taproom starting at 12 p.m. They will have drafts and a to-go selection of beers available from some of the breweries attending the Invitational including:
450 North
The Answer
Arkane Aleworks
Kings Brewing
Maplewood
Mortalis
Urban South
Vitamin Sea
They will also have guest breweries taking over their infamous Slushee Machines for the night.
The Invitational Hangover Party will take place on Sunday October 17. El Toro Abrije will be serving tacos from 12 – 5 p.m, they will have a CBD Vendor Pop Up from 12 – 5 p.m., and DJ Jay Lee will provide music from 1 – 4 p.m. Any leftover kegs from the festival will be flowing until they kick.
Stay tuned for our recap after this incredible weekend of beer being hosted by Barrel Culture!
Images courtesy of Barrel Culture Brewing and Blending
---