No Comments
Pop-Culture Week In Review: 12/16 – 12/23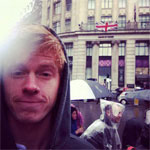 Yes, this post is later than you're used to.  What did you expect?  THE WORLD WAS SUPPOSED TO END.  Did you think I would spend my final hours hunched over a computer, slaving away with research and delicate prose to deliver you the best pop-culture bits of the week?
….well, I did anyway.  You know, just in case.
Community's Holiday Gift
Community isn't back until Feb. 7, Chevy Chase was back until he (thankfully) quit, and Dan Harmon will never be back.  But in the meantime, Community is still trying to satiate the appetite of its ravenous fans with behind the scenes footage and webisode material until it finally comes back in 2013.  However, because Community was supposed to air on Oct. 19, they had another stellar Christmas episode planned.  So here's your sneak peak of Community's Christmas special, given to you now, only to air in Spring.  Streets ahead!

NRA Blames Entertainment for Shooting Sprees
At a press conference earlier this week, NRA executive vice president Wayne LaPierre blamed violent entertainment for the recent shootings in Newtown, Connecticut.  LaPierre called out the likes of Grand Theft Auto, Mortal Kombat, American Psycho, Natural Born Killers and "a thousand music videos that portray life as a joke and murder as a way of life."  He used the word "propaganda" to lambast these and other forms of entertainment, which is an interesting term to use for an executive of one of the largest and most powerful political lobbyist organizations in the world. Guns don't kill people, people-who-play-call-of-duty-and-watch-die-hard WITH guns kill people.  Problem solved.
Tragically (and ironically), during the NRA press conference, a man in Hollidaysburg, Pennsylvania walked down his street and began a shooting spree, killing four people and injuring five others.
"There exists in this country a callous, corrupt and corrupting shadow industry that sells, and sows, violence against its own people."  You're right, LaPierre.  It's called The NRA.
Anne Hathaway and Samuel L. Jackson Have a "Sad-Off"
With Django Unchained and Les Miserables just around the corner, fans of slavery and misery are in for a real treat; however, fans of cinema are about to witness two fantastic movies with some of the most reproachable examples of human wretchedness.  To ease the tension, Anne Hathaway and Samuel L. Jackson made a hilarious video where they argue which of their respective characters is the most sad.

New The Walking Dead Showrunner and How I Met Your Mother Renewed
While The Walking Dead enjoys record-breaking ratings, its tradition of behind-the-scenes turmoil continues with the recent announcement that current showrunner Glen Mazzara will be leaving the series.  Mazzara, who initially replaced original showrunner Frank Darabont after an AMC debacle halfway through Season 2, cited a difference of opinions in show direction between AMC and he as his reason for departure.
How I Met Your Mother was supposed to end this season; after all, most cast members only had contractual agreements up to this season, and Jason Segel has been pretty vocal about ending the CBS sitcom.   Nevertheless, Segel agreed to a last-second contract, which brought everyone back together to follow suit. Now, HIMYM will return for one final season, much to the chagrin of many fans who have been waiting a total of NINE YEARS to find out how Ted met "the one."
In related news, USA's Psych was renewed for Season 8.  You know, for everyone who watches Psych.
PS- Do you know a single person who watches Psych?
Damon Lindelof Is Not Going To Write Prometheus 2
Prometheus left me with mixed emotions.  It was cinematically beautiful and it had fantastic actors, but some of the mystery and character writing was frustratingly vague.  In the end, I enjoyed the high-concept story, but due to backlash from Alien aficionados,  Damon Lindelof, writer and producer best known for Lost, Star Trek and Prometheus, will not be writing the sequel.  In a recent interview, Lindelof noted that Ridley Scott and he planned for a sequel, "but then I think what ended up happening was that the movie came out, and there was a reaction to the movie," adding "much to the delight of all the fanboys, I don't see myself being involved in Prometheus-er."
If you're into scripts, writing or the Alien franchise, take a look at the original script for Prometheus before Lindelof's re-write.  It's pretty fantastic.
New Great Gatsby Trailer
 If the first trailer didn't win you over, this one will.  Leonardo DiCaprio, Carey Mulligan and Toby Maguire, directed by Baz Luhrmann and based on the novel by F. Scott Fitzgerald?  No amount of fire or freshness can challenge what this movie has in store.

Game of Thrones Adds More To Season 3
If you didn't know by now, Game of Thrones is arguably the best show on television, and if you've read the books, you know that Season 3 and 4 are going to be some of the best entertainment ever filmed for our viewing pleasure.  It is known.  But while Season 3 will only account for the first half of book three, A Storm of Swords, the folks behind the HBO hit are adding around five more minutes of content to every episode, along with over an hour-long finale.  That may not seem like much, but five extra minutes in a 10-episode season is almost an entire episode worth of content.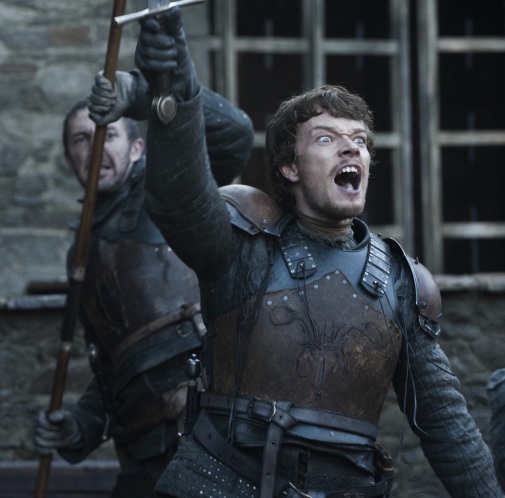 …and Game of Thrones Beer!
Oh what wonderful news Game of Thrones hath wrought this holiday season!  In a recent partnership with Brewery Ommegang, Game of Thrones will soon have a line-up of unique beers based on George R.R. Martin's universe.  These new beers will be purposefully crafted to match the tone, characters and style of the medieval/fantasy world of Westeros.  The first beer, called Iron Throne Blonde Ale, will launch alongside Season 3 on March 31,2012.  The next will drop in fall, followed by two more in additional seasons.   Ommegang will release each draft in 750ml bottles for $8.50.