No Comments
BrewHaHa Showcases DC's Deliciousness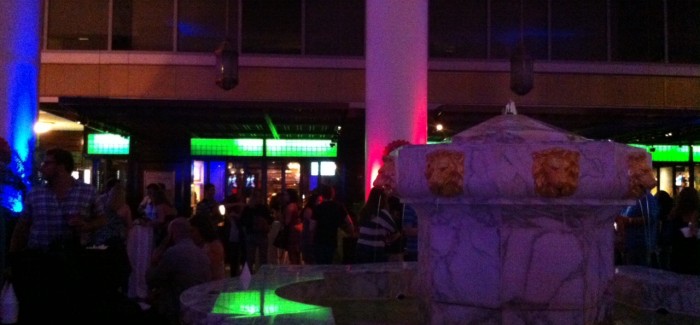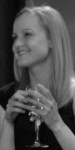 It was the food. The beer was fantastic — we knew it would be — but it was the food that seemed to wow the crowd at Friday night's BrewHaHa beer-and-food pairing event at Old Ebbitt Grill.
Old Ebbitt is a historic oyster bar and restaurant down the street from the White House; it originally opened in 1856. Its BrewHaHa event capped off a week of DC Beer Week festivities, during which brewers from across the country showed off their IPAs, stouts and brewing innovations to a beer-hungry DC audience.
Despite the nationwide participation in DC Beer Week, BrewHaHa focused on locality: It paired nine local chefs with nine local breweries to produce appropriate and delicious pairings. Unlike other similar and larger events; like SAVOR, which was held in DC earlier in the year; attendees received substantial tastings of food that they could, theoretically, grab at a restaurant down the street (with the appropriate beer, of course).
BrewHaHa was held in the large indoor atrium of Old Ebbitt with music from The Hi Steps, who played motown and soul music. It was loud and crowded, but no one seemed to wait too long for a pour or a taste.
Our favorite food: Occidental Grill and Seafood's take on a Hot Pocket. It was a decadent pastry square filled with shaved roast beef, black truffles and beer cheese. Lost Rhino Brewing Company's New River Pale Ale or their Pilsner were the drinks of choice for this treat. Either beer served as a balanced, refreshing pairing.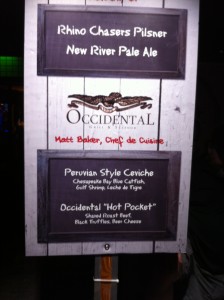 Heritage Brewing Company from Manassas, Va., brought their Kings Mountain Scot-American Ale, which is slightly bready, easy with a caramel finish. (Kings Mountain is named after a patriot victory in the Revolutionary War, fought between Scot-patriots and Scot-loyalists, according to the brewery.) Heritage's beers were paired with The Fainting Goat, who brought mango shrimp and a smoked beef brisket.
Blue Mountain Brewing from Nelson County, Va., had an interesting selection, their Local Species barrel-aged pale ale. It is aged in charred American bourbon barrels: Buffalo Trace and Four Roses, according to a pourer at the event. It is a beer you keep on sipping, trying to distinguish its different flavor profiles: A slightly dangerous activity, as it has 6.6% ABV. Blue Mountain was paired with Arlington's Lyon Hall, who brought halibut ceviche and braised pork belly.
No one seemed to miss a signature dish of the night: Old Ebbitt was expected to use 1,000-1,500 oysters for the hungry crowd. Grilled with tasso ham, garlic butter and parmesan, they were paired with the beloved DC BRAU Brewing Company. That was a booth we could have easily stood by all night long.