No Comments
Community Returns to NBC: All You Need to Know About Community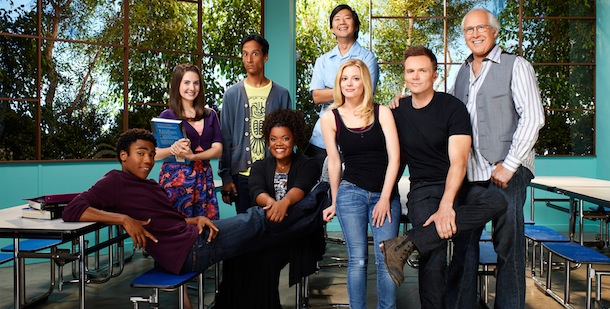 I don't know anyone who watches television that would say, "Oh Community?  None for me, thanks."  But maybe you just somehow missed the train the past 4 seasons.  Or maybe you need a refresher before the season 4 premiere on Thursday.  Or probably you just find my writing charming and clever.  Either way but it should mostly be the third reason,  here's everything you need to know about our favorite Greendale crew.
First, a chart: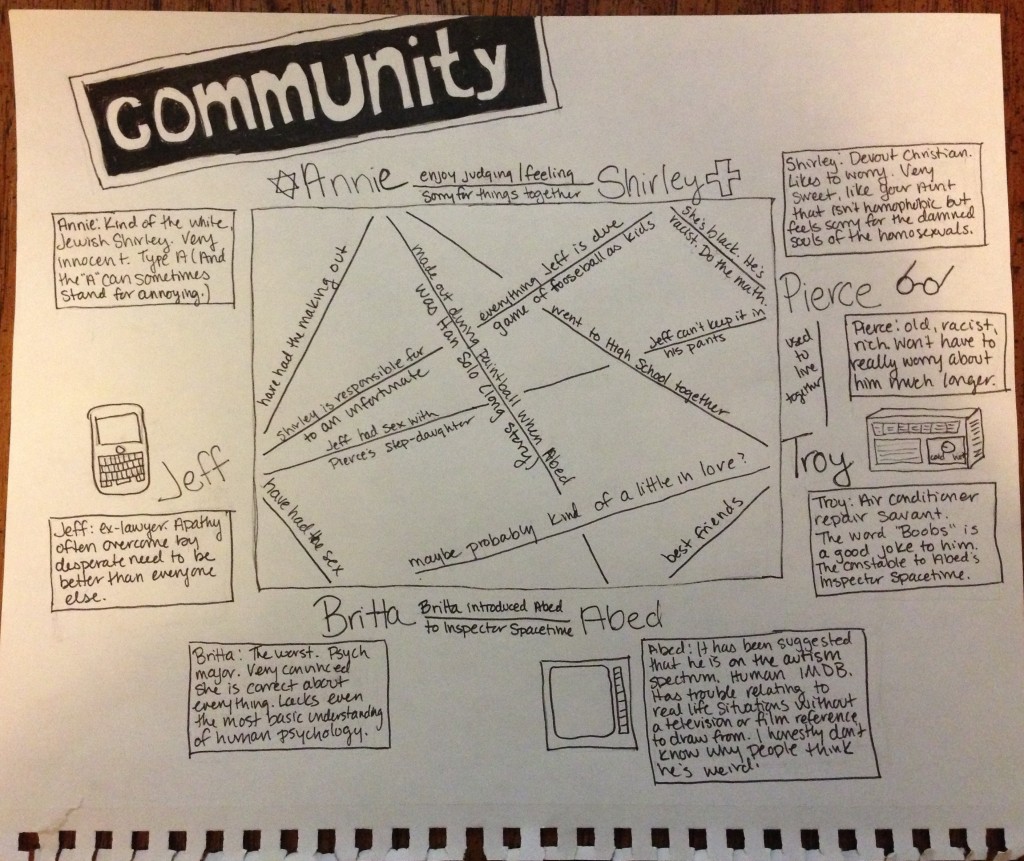 Full disclosure- I drew this on large paper before considering how I was going to transform this into electronic form.  Thanks, iPhone!  This diagram shows the study table where most of the hangin' happens.  As we can see, after three seasons, these people have formed a family of sorts and their many adventures at community college have formed bonds that can't be broken, like a mutual enjoyment of judging things and sex.
Now that you know the main characters, there are two other people you need to know.
– The Dean: Small, bald, will find any excuse to wear a costume.
– Chang: Small, Asian, wants desperately to be in the study group.  Used to teach Spanish. Tried to take over the school once by kidnapping the Dean, replacing him with a lookalike and attempting to convince the Study Group they were all crazy.
That's pretty much all you need to know to jump right into the show (Thursday, NBC 8:00).  Oh, and they take paintball really seriously.