No Comments
The Green Bullet Saison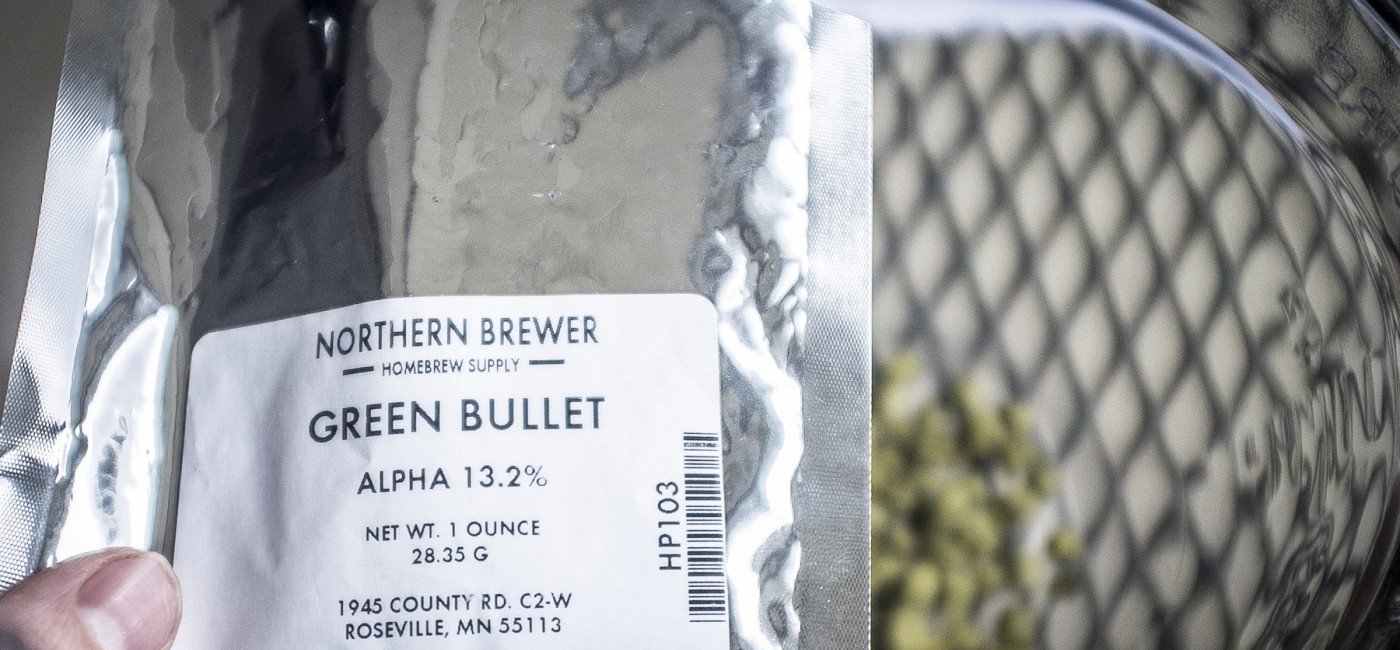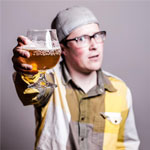 According to Punxsutawney Phil, spring is right around the corner. As the days start to grow longer and the temperatures rise, I have started to search for a beer that will inspire hope for warmer temperatures. Saison has filled the void that a winter warmer or a stout was unable to fill. Inspired by finally finishing a book, Farmhouse Ales book by Phil Markowski, I decided that I would take a stab at brewing one myself.
For a while now I had really wanted to try Wyeast 3711 French Saison. I had heard that the yeast created a beer that was highly aromatic, peppery, spicy and citrusy, while giving a rich, full-bodied mouthful with a nice dry finish.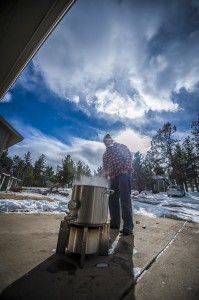 For the next piece of the recipe, I wanted to try a new style of hops, Green Bullet. Green Bullet are a multi-purpose hop that provide a fresh clean bitterness and a large amount of aroma. I decided to isolate this variety and use them exclusively for bittering and aroma. The aroma of the hops will play well with flavors that the yeast will produce.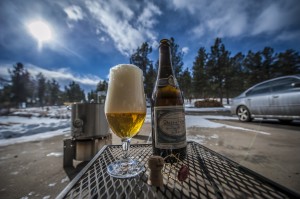 For the final piece of the recipe, I wanted to keep the malt bill fairly simple and let the Green Bullet and the French Saison Yeast take center stage. Pilsner malt would make up most of the malt bill with a bit of malted wheat to increase body and head retention. Finally, a small amount of Vienna malt to add a small amount of color and extra character.
Overall, I am very excited for the Green Bullet Saison and for spring to come. I plan on bottling this beer with cork and cage in 375ml Belgian bottles. Once this beer is ready to go, I will post a tasting review. Feel free to go out and get ready for spring and brew your own saison.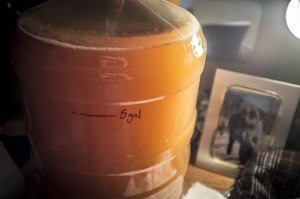 The Green Bullet Saison
Recipe Specifications
Batch Size (fermenter): 5.00 gal
Estimated OG: 1.052 SG
Estimated Color: 4.0 SRM
Estimated IBU: 43.2 IBUs
Brewhouse Efficiency: 65.00%
Est Mash Efficiency: 71.6%
Boil Time: 60 Minutes
Grain:
9 lbs                 Pilsner (2 Row) Bel (2.0 SRM)
1 lbs                 Vienna Malt (3.5 SRM)
1 lbs                 Wheat Malt, Bel (2.0 SRM)
Hops:
0.50 oz               Green Bullet [13.50 %] – Boil 60.0 min                      24.4 IBUs
0.50 oz               Green Bullet [13.50 %] – Boil 30.0 min                     18.8 IBUs
1.00 oz               Green Bullet [13.50 %] – Boil 0.0 min                        0.0 IBUs

Yeast:
1.0 pkg               French Saison (Wyeast Labs #3711)
Mash:
Rest at 149 for 75 mins