No Comments
Mayer's Sheen Wears Off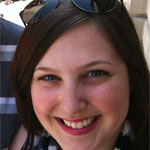 When she was first hired as Yahoo's CEO in July of 2012, Marissa Mayer was seen as a role model for modern working women.  She was the first female engineer at Google.  While pregnant, she was hired as CEO at Yahoo and took on the huge task of overhauling and revitalizing the dying tech giant. She reportedly only took a few weeks of maternity leave, and worked through most of it.  She also had more money than most of us would know what to do with, and a pretty darn good looking spouse to boot.  Many women viewed her as the anti-Anne-Marie Slaughter; the rare woman who was able to manage a new baby, a home life, and an amazingly demanding and rewarding  job. 
It seems, however, that the sheen that originally surrounded Ms. Mayer has finally worn off, and the backlash has been substantial.  Yahoo announced several changes this week, and while some have gone almost unnoticed (new homepage redesign) others have had a bigger impact. The change that  made the most headlines was Ms. Mayer's internal memo telling employees that they must report to work on a daily basis instead of telecommuting.  The reaction to the change was overwhelmingly negative.  Critics panned the move as a step backward for working parents who had grown accustomed to the flexible schedule that telecommuting provided, and for those with unique skills who didn't want to have to choose between an amazing job opportunity and uprooting their lives.
In a final case of the worst timing in the world, PBS's interview with Ms. Mayer's for Makers:Women Who Make America, debuted last week.  In an episode focused on women who have shattered the glass ceiling, Ms. Mayer was asked if she considered herself a feminist.  Her answer was no.  While the rest of her response made a lot of sense, the sound byte was out there and the public reaction wasn't very positive.