No Comments
Petrus Aged Pale Ale – Bavik Brewery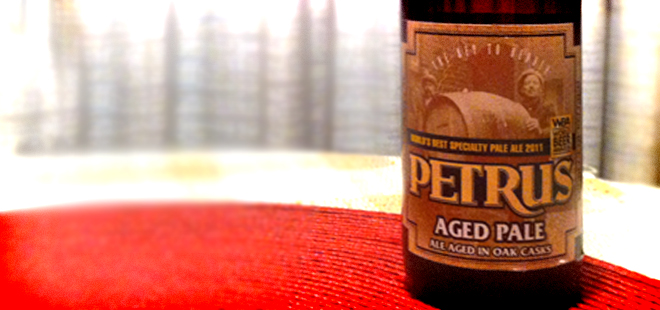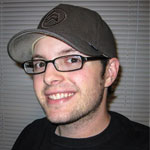 If there's one thing I love about Belgium, it's their ability to brew incredibly good beer. And of my favorites, Belgian or not, are sours. When you're mouth uncontrollably puckers is about the point where I like my sour ales to be, and Petrus Aged Pale Ale from Belgium's Bavik Brewery does a damn fine job of making your mouth implode (in a wonderfully pleasant way).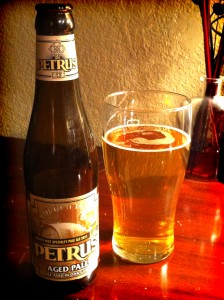 Having on the World Beer Award for best sour for the last several years in a row, Petrus Pale is Bavik's flagship brew. Aged in oak casks for two to two and a half years, it has a very rich, woodsy flavor with a fragrant aroma. It has purposely low carbonation, and coupled with a golden crystal color, it is light and extremely pleasant with notes of pear and tannin. Somehow, it almost tastes like chardonnay or sherry… as a beer. Intensely sour and leaving with a crisp bite on your pallet, this has easily become one of my new favorites; not just as a sour, but in the beer world as a whole.
If you want to pucker your face with a not-too-fancy, but incredibly tasty brew, I highly recommend picking up a bottle the next time you see it; your tastebuds will thank you.
Cheers,
– Andy