No Comments
We Are All Florida Gulf Coast University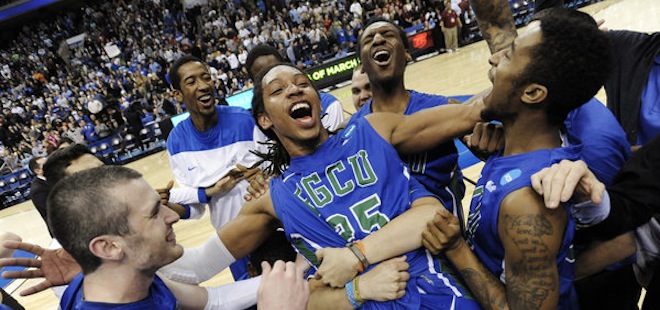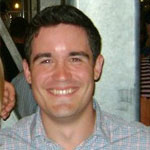 After the first weekend of the NCAA Tournament, there is only one team to write about: the Florida Gulf Coast University Eagles. Few had ever heard of this team before March Madness began – and if you did, it was probably because of the coach's wife. With wins over Georgetown and San Diego State University, all that has now changed.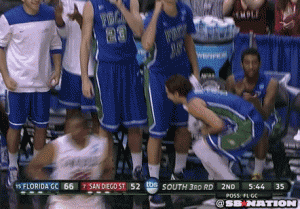 Beating Georgetown thrust the Eagles into the national spotlight. The Eagles used a fast and fun style of play to beat the favored Hoyas, forcing turn overs, running the floor, and dunking (a lot). Eagles coach Andy Enfield did something that few coaches nowadays seem to do – he let his kids play. Enfield, the co-founder of a software contract management business turned basketball coach, says that while his players work hard, his practices aren't all that organized. The team plays a frenetic style that encourages lobs and three's where patience and a half-court set might seem more appropriate. When it works, as it has in this tournament, the results are captivating. FGCU's dunks against Georgetown and SDSU were too numerous to note, but one stood out. Leading Georgetown 65-58, FGCU recovered the ball in the corner under their own basket and tossed it up the floor. Before the Hoyas could set a defense, Brett Comer hurried towards the basket as two Hoyas closed in.  After drawing both defenders, Comer tossed the ball over his head behind him. That's when Chase Fieler took one hand and finished an alley-oop that instantly made Twitter explode.
Every Cinderella team is celebrated during March. FGCU, however, has been uniquely embraced. This is largely because, for every lob and dunk, there is an equally enthusiastic celebration on the FGCU bench. (Although their mascot is an Eagle, the team does an Arrested Development-like chicken dance for every big play). FGCU's time in the tournament might be up, as they face three-seed Florida next, but it doesn't matter. It is impossible not to be happy watching Florida Gulf Coast University play, because they look so happy just to be playing.