3 Comments
4 Ways to Feel About "Arrested Development" Season 4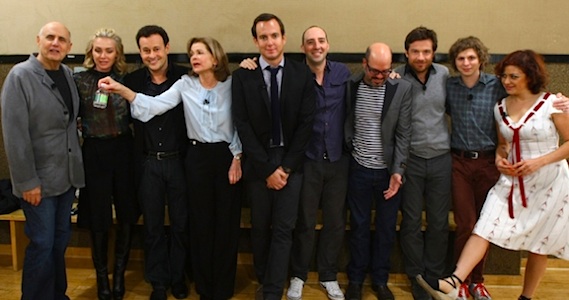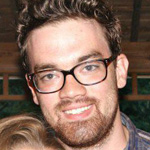 Safe to say, we here at PorchDrinking are bona fide fans of "Arrested Development" (and four of those stories were written by me). So we were all pretty excited this week at the launch of Season 4 of the show – fifteen brand new episodes all at once! The Bluths are back!
The internet, of course, has had its say. And it hasn't exactly been a consensus. So I present my (almost entirely) spoiler-free way of processing the complicated feelings you may have. As you ask yourself, "Did I like this? Should I watch it again? What is Netflix getting out of this?" check out the 4 very different ways to feel about season 4 of TV's best comedy ever.
(Okay, I'll editorialize. I'm in camp #2 here. Not to be confused with Camp Kissa-Me-Mommy.)
1 – Business done well! The future of TV!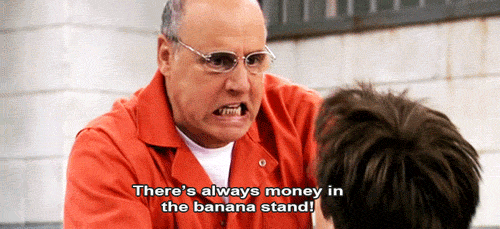 Who cares about the actual show? Listen. Whether or not you loved season four, you have to admit that TV is changing. Not dying, but changing. Last year's Emmy nominees for best comedy and drama were composed of nine cable network shows and three network shows. The future of quality television programming isn't on network television. It's in cable and internet. "Arrested Development," along with its Netflix predecessor "House of Cards," prove that the internet is a viable source of buzzworthy and entertaining TV.
And this season has been a great experiment in that. Despite years away from airwaves and the hectic schedule of its ensemble cast, "Arrested Development" made it work. They gave fans what they wanted and worked around stars' schedules.
With the power of this format, I only hope we can create new things instead of just resuscitating old shows. I love "Arrested," but I don't need Netflix to spend my $8.99 a month on bringing back every dead show; let "Saved by the Bell" and "Kenan and Kel" stay dead. Instead, give me another riveting drama like "House of Cards," or turn internet comedians into TV comedians – the transition from Funnyordie.com to Netflix.com might be a cool way to break new ground and save TV.
2 – Second viewing saves it.
I binged and watched all of season four within a day. I know creator Mitch Hurwitz said not to, but I couldn't help myself – it was a stay-inside kind of day. Even on a first viewing, the show hits its stride somewhere around episode 4, where Michael assembles some famous guest stars to help him make a movie. From there, even the weird side stories – I don't care for Lindsay's trip to India, George Sr.'s wall story, or anything involving Herbert Love. But they become more tolerable in the context of seeing how the stories of these characters connect in unexpected ways.
Better still is to go back and watch season 4 again with an understanding of what's going on. It's even more rewarding when you realize, "Oh, THAT'S what that screech from the upstairs of the model home was," or "Look, that's _____ walking out of _____ right before _____ walks in!" or "How funny, both _____ and _____ say the same line to ____ without realizing who it is."
I get why people complain about the out-of-order timeline being confusing. But rather than a series of new events, this season is crafted as a catch-up session, slowly revealing its secrets (and sight gags), showing you where the Bluths have been and how they can't help but circle back to each other, even when they don't want to. So it's a different season, yes, but it's incredibly rewarding when you realize what Hurwitz & Co. have created: a mystery.
3 – Nice to have it back, but ehhhh…
It's just a bit confusing. Told out of order, this thing is hard to piece together or care about at times. Some funny lines and a nice reunion (though there's no scene with all 9 Bluths together). But overall, what's the story here? A bunch of different tangents that coalesce on a made-up thing called Cinco de Cuatro? I loved seeing Kristen Wiig as young Lucille, Andy Richter as all 5 Richter quintuplets, and John Slattery as Dr. Raymond. But it would've been nice to see more scenes of Bluths interacting with each other, not just with guest stars. Overall I'm glad they brought "Arrested" back, but "House of Cards" was a better original series.
4 – What a letdown. Netflix made a huge mistake.
Just look at the fact that Netflix stock is down 6% after "Arrested" came out. How is this helping them? They were expected to add 850,000 subscribers this summer because of these new episodes, but I find it hard to believe many people are going to put down that kind of money with reviews the way they are.
Plus, what is Netflix's end game? Let's say they somehow get 100% market share and every American is on their service. What's their incentive then to spend millions on more new TV shows? Once they've got everyone's business, there won't be much reason to create new content, just expenses to keep the servers running with the content they already have.
This season of "Arrested Development" was the show's weakest, and it proves that fan favorite legacies are best left untainted. So Netflix should learn from this mistake, cut its losses, and back to focusing on what's important: getting season 5 of "Breaking Bad" available to stream online.