No Comments
Clown Shoes Chocolate Sombrero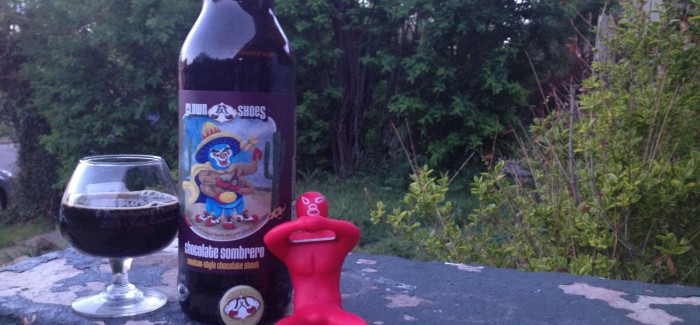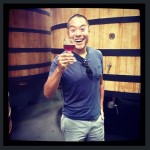 Clown Shoes Chocolate Sombrero Mexican Style Chocolate Stout
9% ABV
Hola Clown Shoes, welcome to Colorado.  The brewery itself is an enigma, based out of Massachusetts, brewed out of Mercury Brewing, meaning they have no actual physical brewery of their own, and distributed in 27 states. But their lineup, fantastic.
Clown Shoes took a bit of an unconventional route, these days it seems that most start up breweries focus on the tap room first and distribution second but in this situation it was just the opposite. The Clown Shoes expansion took Colorado by storm just two months ago and since then, we've been blessed with the likes of Vampire Slayer, Imperial Smoked Oatmeal Milk Stout, Tramp Stamp, Belgian IPA, Hoppy Feet, Black IPA, Brown Angel, Double Brown Ale, Mexican Sombrero and much more.
We recently received a sample of Mexican Sombrero, a Mexican style Chocolate Stout that pours a dark frothy black.  What I love most about Mexican Chocolate Stouts, much like the one out of Copper Kettle is the subtle sweetness that Sombrero pairs with the slight spiciness of the peppers.
Sombrero boasts an tremendous amount of discipline and balance of flavors.  The initial taste draws from light vanilla flavors, which equalize any heat that could have emanated from the ancho chilies.
Chocolate Sombrero lives up to the lofty bar set by previous Mexican Chocolate Stouts and is one of those brews that should be enjoyed closer to room temperature. This tasting was only enhanced by the luchador bottle opener gift from none other than PorchDrinking's own Sue Black.
Clown Shoes' foray into Colorado has shown for a complete lineup of quality beers.  On top of their flavorful full assembly of beers, as Clown Shoes' website states, "Clowns are questionable but the shoes make me laugh.  They remind me about humility and to find humor in life.  Our mission now is to produce beer without pretension while being free and a little crazy."  We can certainly get behind beer without pretense… and not actually liking clowns. Who needs a brewhouse when you can share your talents across the entire country?