No Comments
Sonder Brewing | Voss Kölsch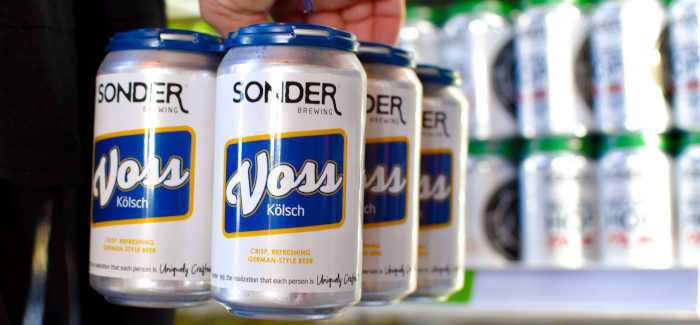 There's nothing quite like whiling away a hot summer day with a six-pack of a well-done Kölsch. Sonder Brewing, a Cincinnati-area craft brewery located in Mason, OH, has just the ticket for you.
Sonder = Uniquely Crafted
Sonder Brewing Voss Kölsch is a traditional German-style Kölsch that has been crafted with the highest levels of care to achieve a crisp, clear and flavorful ode to German brewing ingenuity.
As noted by COO and Director of Brewing Operations Chase Legler, "I pilot brewed the Voss recipe quite a few times when I first moved to the Cincinnati area." Legler's goal throughout was to "keep the grain bill—a blend of two-row pale malted barley, white wheat, and Munich—simple and consistent throughout testing," adding, "I also kept the hops classic, using Saaz and Hallertauer Mittelfruh. The pilot batches were more focused on altering the water chemistry and the yeast flavor profile. I wanted the yeast character and the grain bill to be the dominant flavors playing off one another."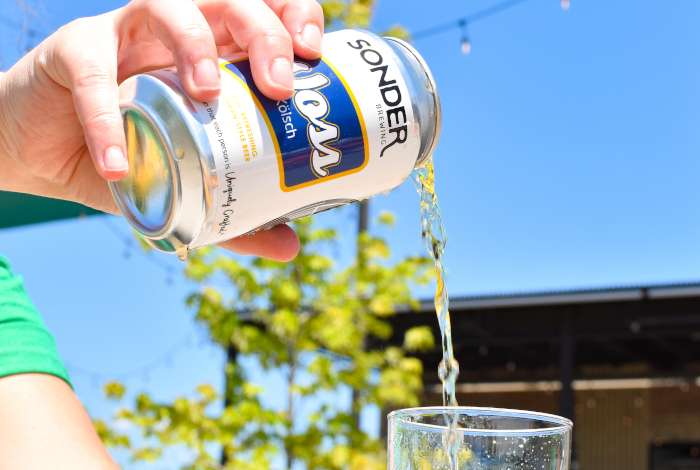 This ongoing commitment to not only creating a high-quality beer, but continuing to monitor and fine-tune the recipe for even higher levels of perfection, is a tribute to Sonder's dedication to creating "uniquely crafted" beers.
What's in a name?
"The name Voss has significant meaning to me, for many reasons," said President and CEO Justin Neff. "It pays homage to my wife's family, as it is her maiden name, and it is also the first name of our 4th child and only Son. My family has so much pride every time they see someone crack open a Voss beer."
The popularity of Voss continues to rise steadily. "While Voss was one of the beers that was available when we first opened the brewery in October 2018," said Neff, "its success has been a slow and gradual rise in popularity. As recently as 18 months ago, it was only 5% of our total sales, and it now accounts for nearly 20% of our total sales, and is consistently a top 3 mover in our taproom."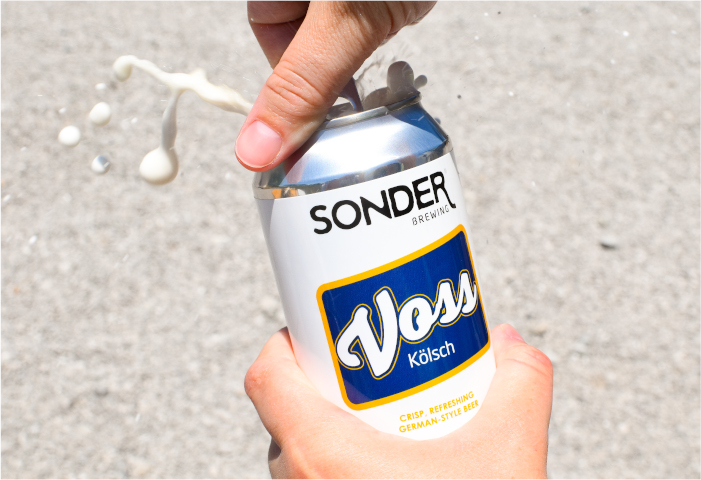 We recommend cracking open one of these highly crushable brews this summer, and then why not have a couple more?
All images courtesy of Sonder Brewing
---