No Comments
Great American Beer Festival 2023 Preview | Ohio Beer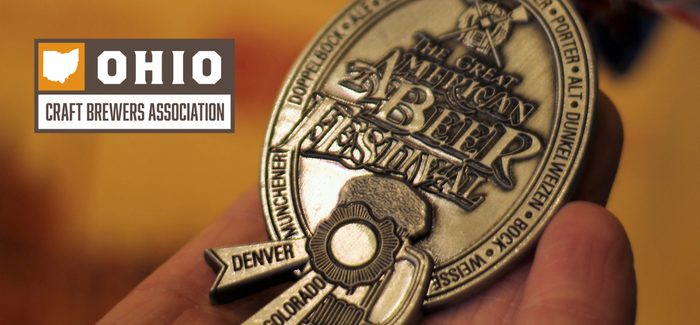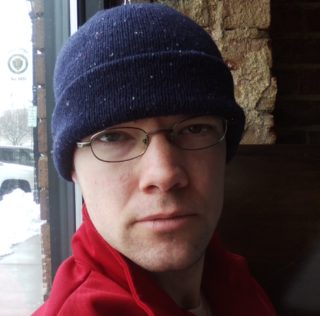 Ohio is a fantastic craft beer state, with over 420 craft breweries that together make the Buckeye State the sixth highest in craft beer production in the country. Numerous Ohio breweries will be pouring their best beers at this year's Great American Beer Festiva. Here's our guide to the Ohio beers you can taste at the Great American Beer Festival 2023!
Breweries on the Festival Floor
Fat Head's Brewery – Booth 5-21
Fat Head's is the most award-winning brewery in the state and doesn't brew a bad beer. They're bringing multiple Great American Beer Festival medal-winners with them:
Head Hunter IPA – 7.5% ABV
Goggle Fogger Hefeweizen – 5.4% ABV
Alpenglow Weizenbock – 8.5% ABV
Spooky Tooth Imperial Pumpkin Ale – 9.0% ABV
Bone Head Double Hoppy Red Ale – 9.0% ABV
Hoppin' Frog Brewery – Booth 5-27
Hoppin' Frog is known for their skill with bruisingly strong beers, and they have Great American Beer Festival medals to back up that reputation.
Pentuple Belgian Ale – 15.1% ABV
Frogichlaus Swiss-Style Celebration Lager – 14.1% ABV
Peanut Butter Hazelnut Caramel Chocolate Cake Stout – 8.0% ABV
Smashing Honey Blonde – 5.2% ABV
Mango Turbo Shandy – 7.0% ABV
You can also try their legendary B.O.R.I.S. the Crusher Oatmeal Imperial Stout (9.4% ABV) in the Heavy Medal booth of past award winners!
Third Eye Brewing Co. – Booth 10-27
Third Eye does a lot of things well, and has medals from Great American Beer Festival and elsewhere to prove it. Even if you're not normally into quirky beer concepts, give these a chance—you're in good hands.
Jelly Brain v1 Milkshake IPA with Pineapple and Coconut – 7.2% ABV
Kandy v1 Milkshake Sour with Raspberry and Marshmallow – 5.0% ABV
Space Toast Continuum Imperial Stout with Maple, Cinnamon and Vanilla – 12.0% ABV
Barrel-Aged Double Astral Chocolate Imperial Stout – 12.0% ABV
Gettin' Twisted Pretzel Beer – 5.2% ABV
Narrow Path Brewing Co. – Booth 10-5
This small brewery punches above its weight with thoughtful and unique beers.
Coconut Porter – 6.2% ABV
Prickly Pear Gose – 4.0%
Brews Traveler Coffee Stout – 7.2% ABV
Partially Redacted Lemon Lime Wheat Ale – 4.0% ABV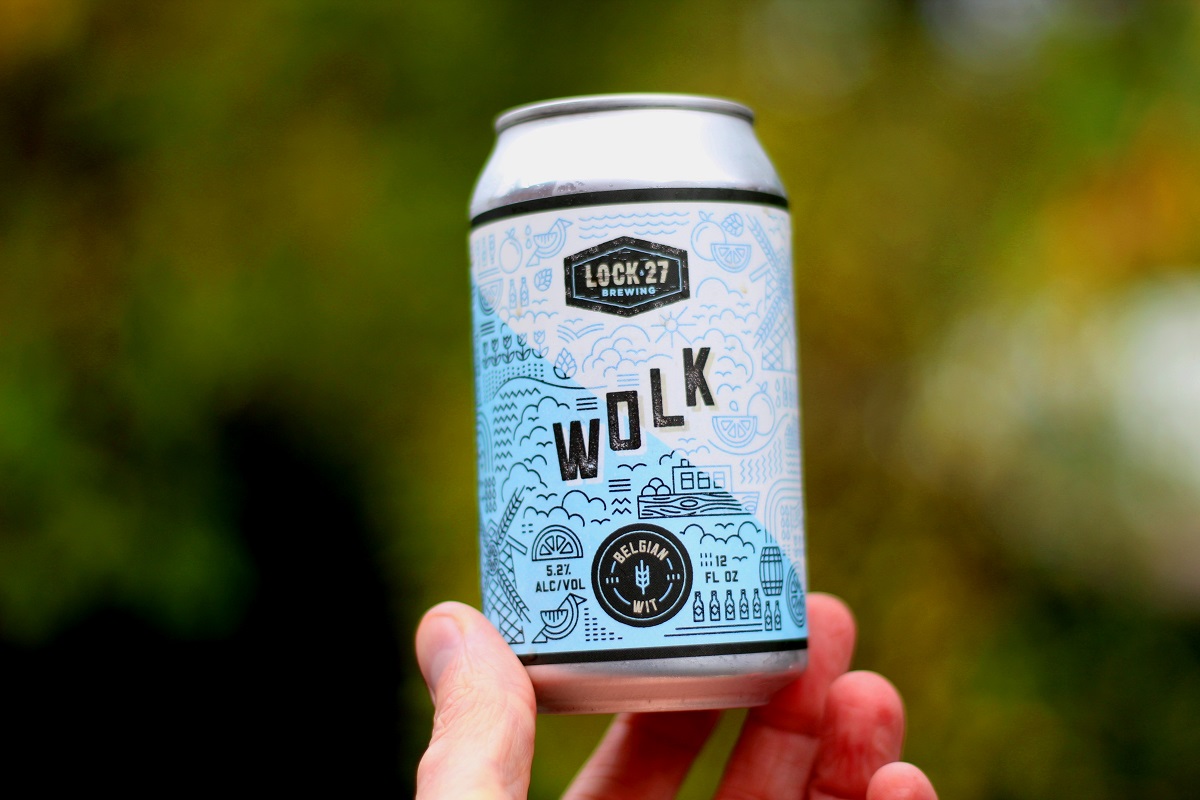 Lock 27 Brewing – Booth 10-11 and 10-12
This excellent brewery brews a little something for everyone, and will be pouring their festival-medaling Witbier in addition to other favorites.
Koji Lager – 5.5% ABV
Wolk Witbier – 5.2% ABV
It's Always Sunny in Dayton Pale Ale – 5.0% ABV
Go Bananzas! Milkshake Hefeweizen – 7.4% ABV
Bourbon Barrel-Aged Alpheus Affogato Coffee Imperial Stout – 10.2% ABV
Zen Sake Yuzu Sake Seltzer – 5.0% ABV
Hank American Lager – 5.0% ABV
Hank Jr. American Light Lager – 4.2% ABV
Hank Amber Ale – 5.0% ABV
Hank Stout – 5.0% ABV
Rhinegeist Brewing – Booth 10-15
The state's second largest craft brewery makes impeccably consistent and quality beers, and they're pouring both best-sellers and rarities at their booth this year. (This is the first time I've seen Raven in the wild!)
Truth IPA – 7.2% ABV
Cheetah American Lager – 4.8% ABV
Raven Rye Export Stout – 7.8% ABV
Titanoboa Imperial IPA – 9.0% ABV
Saber Tooth Tiger Imperial IPA – 8.5% ABV
Railroad Brewing – Booth 10-3
This small brewpub is bringing a couple unique beers to the Mile High City.
Railway Cafe White Stout – 8.3% ABV
Hot-n-Nauti Wheat Ale with Pineapple and Jalapeño – 5.5% ABV
Schnitz Ale Brewery – Booth 10-16
This small brewery is bringing several classic European styles to the Great American Beer Festival, including one of the only Weizenbocks you'll find on the festival floor.
Schnitz Classic Kölsch – 4.5% ABV
Poppa' Pils – 5.0% ABV
Coach Dunkel – 5.2% ABV
Foe Hammer Weizenbock – 8.0% ABV
Elsewhere at the Festival
Collab Country / Pro-Am Taproom – Thursday only
Hoppin' Frog Brewery and Missing Falls Brewery Missing Frogs Imperial Mexican Lager – 9.0% ABV
This abnormally strong Imperial Mexican Lager is brewed with a dash of chipotle peppers for some subtle heat and smokiness.
Collab Country / Pro-Am Taproom – Friday only
Third Eye Brewing Co. with Narrow Path Brewing Co. Mounds of Importance – 5.5% ABV
Third Eye Higher Purpose Milk Stout won Great American Beer Festival gold in 2021, and they paired up with their friends at Narrow Path to add toasted coconut to the beer's velvety, chocolatey depths. This is the likely the only time you'll ever get to taste this.
Dancing Gnome Brewery and Jackie O's – Way Way Way Up Bourbon Barrel-Aged Barleywine – 12.4% ABV
Ohio's legendary Jackie O's Brewery partnered with Pittsburgh friends Dancing Gnome to create this elegant behemoth brewed with meadowfoam honey and laid it to rest in Russell's Reserve barrels for 14 months.
Akronym Brewing and Grand Central Brewhouse Akronym-Grand Central Kölsch – 5.0% ABV
16 Lots Brewing Co. with "Kilted" Keith Robinson – Thou Shalt Not Kilt Scotch Ale – 9.1% ABV
Collab Country / Pro-Am Taproom – Saturday night only
Royal Docks Brewing Co. and Lock 15 Brewery – Twenty-Hour Berliner Weisse – 4.0% ABV
Wish You Were Here Taproom
Great Lakes Brewing Co. Christmas Ale – 7.5% ABV
The state's oldest and largest craft brewery is bringing their most beloved beer, which manages the rare feat of being their best-seller and a coveted tasting pour. Taste their Christmas Ale a month before its annual release!
Warped Wing Brewing Co. Whiskey Rebellion Bourbon Barrel-Aged Imperial Stout (11.2% ABV) and Baltic Rye Barrel-Aged Baltic Porter (11.5% ABV)
Try two top-shelf annual releases from this Dayton brewery with their coveted Whiskey Rebellion Imperial Stout and one of the only (maybe the only) barrel-aged Baltic Porters at the festival.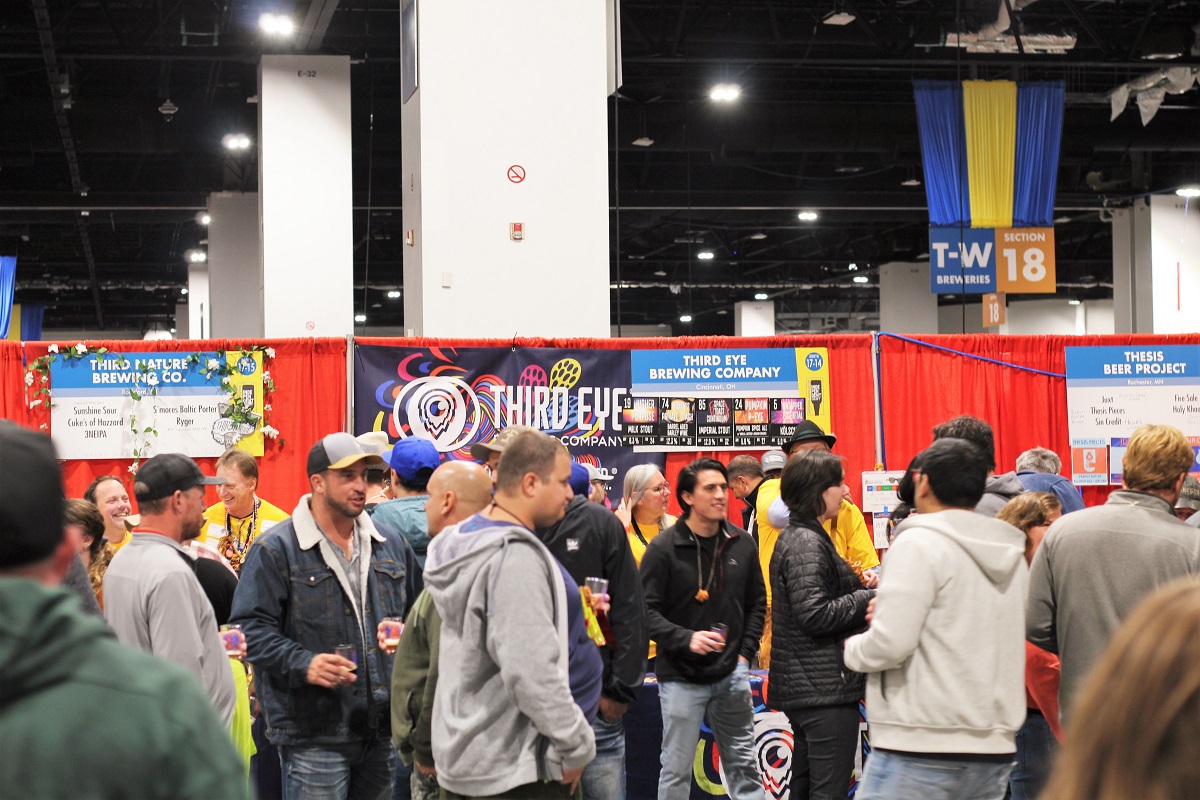 United in Beer Pavilion – Pouring at Thursday & Friday Sessions
Fat Head's Brewery Hop Juju Imperial IPA – 9.0% ABV
Fifty West Brewing Co. Vienermobile Festbier – 5.9% ABV
Gemüt Biergarten Golem Czech Pils – 5.0% ABV
HiHO Brewing Co.Touchdown Brown Ale – 5.6% ABV
Streetside Brewery Black Cats English Brown Ale – 5.5% ABV
United in Beer Pavilion – Pouring at Both Saturday Sessions
Immigrant Son Brewery Common Ale – 4.5% ABV
Masthead Brewing Co. Midwest Red IPA – 6.3% ABV
Narrow Path Brewing Co. Restless Seas Gose – 4.0% ABV
Sonder Brewing Voss Kölsch – 4.8% ABV
Twin Oast Brewing Proast Märzen – 6.0% ABV
---