No Comments
Strange Craft Beer Celebrates 12th Anniversary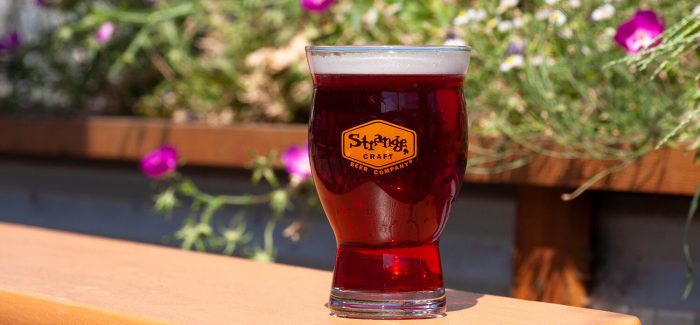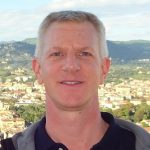 Denver's Strange Craft Beer Company celebrates its 12th anniversary this coming weekend with the release of six collaboration beers from 12 breweries. The party starts on Friday, May 20, and continues through Saturday, May 21. In addition to great beer, Strange will have live music, food and custom t-shirts.
Strange Craft: Industry Pioneer
Strange opened in 2010 as just the 10th brewery in the city of Denver. As one of the pioneers of the local brewing industry, owner Tim Myers has been influential in the rise of Colorado as a brewery powerhouse. He has mentored numerous startup breweries and provided advice and guidance for many of Colorado's successful brewers.
These relationships come full circle for Strange Craft's 12th anniversary, with an notable list of breweries returning the love in the form of creative collaboration brews. Industry heavyweights like Peter Bouckaert of Purpose Brewing and medal-heavy breweries like Cannonball Creek and Joyride Brewing all contributed collabs for the party.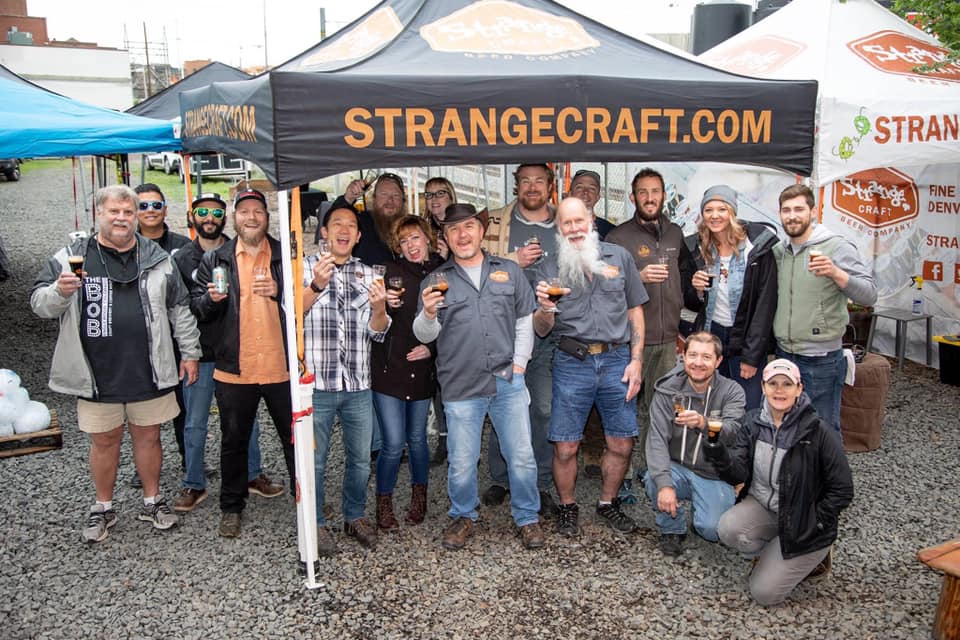 Keeping Things Casual
Despite the impressive turnout from his brewing brethren, Myers likes to keep things casual. His priorities are relationships and beer. "We'll see some friends we haven't seen in a while and reconnect," he says, adding, "We try to keep it low-key… we just like hanging out and drinking."
This attitude has been a running theme for Strange. Myers uses collaborations to reconnect with old friends and make new connections. "For me Strange has always been about the social aspect and getting friends together in the taproom, so why can't we get people together in the brewhouse?"
12 Breweries for 12 Years
Last year's 11th anniversary featured collab beers with 11 breweries. This year Myers decided to raise the brewery count to 12 while dialing back the number of brews to six to keep the peace.
"I almost had a mutiny last year when we did 11 for our 11th anniversary," says Myers, explaining that 12 beers would have pushed things too far for his cellar and front of house managers. Myers jokes, "I don't have the time to do everything myself and I don't have the time to find replacements for those guys."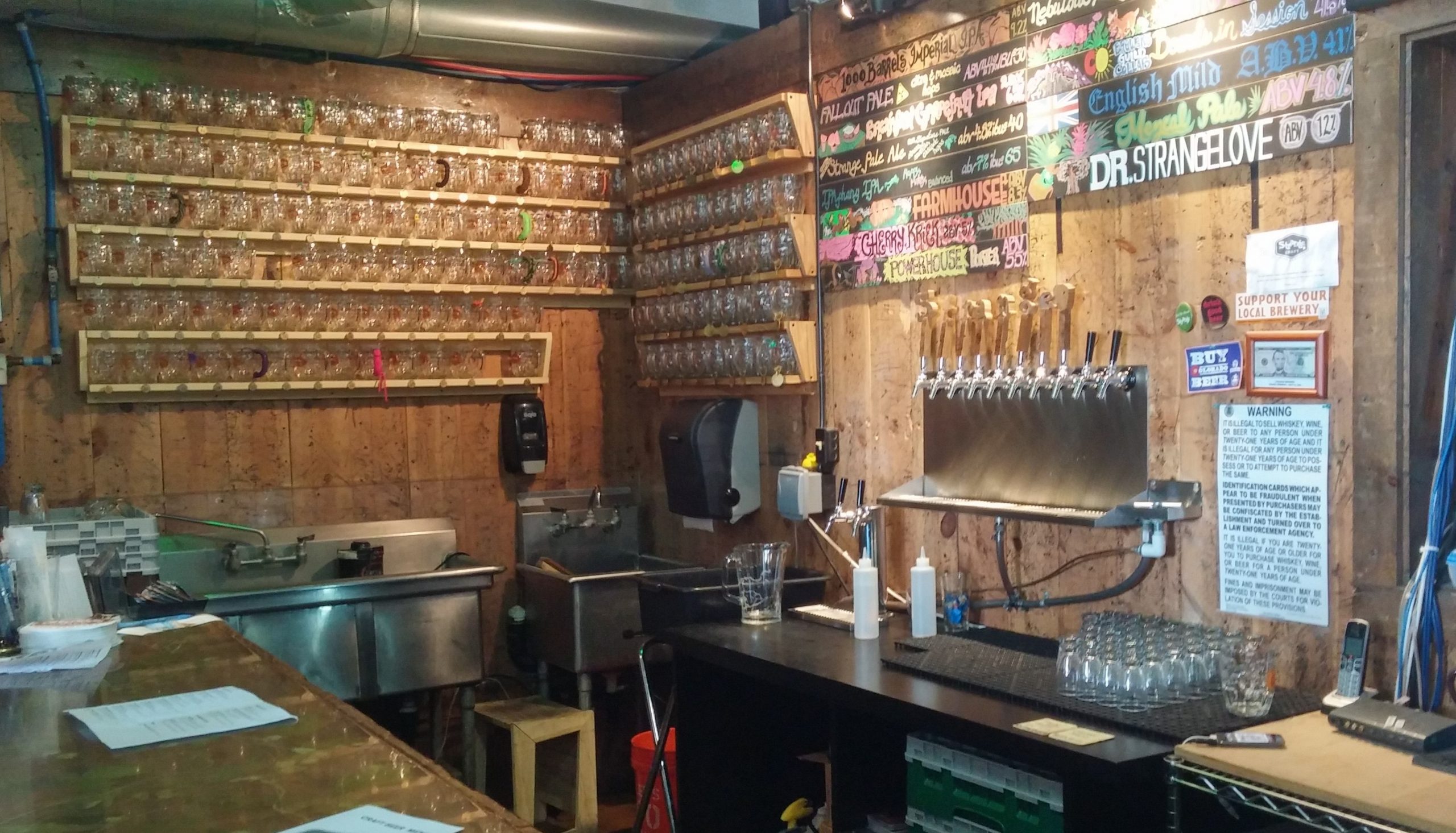 Creating Craft Beer Connections
For this anniversary, Strange continues its history of creating connections within the craft beer industry. One of this year's collabs brought Bow and Arrow Brewing in Albuquerque, NM, up for a brew day with Purpose Brewing of Fort Collins, Colo. The resulting Indigenous Ale uses Navajo tea and bog myrtle. "It was fun doing a beer with a brewery that is as irreverent about ingredients as we are," observes Myers.
Another of this year's brews is a Cherry Lemon Kriek, which came out of a Vail Brewing Company/ Colorado Brewers Guild collaboration.
Even the bands show the influence of Colorado's brewing industry. Brian Hutchinson of Cannonball Creek will play Saturday-night with his band Merkin & Weenus & the Rehearse Cowgirls.
12th Anniversary Surprises Myers
Reflecting on the past 12 years, Myers is somewhat incredulous that Strange Craft has made it this far. "It defies all explanation that we made it to 12," he says, citing early challenges and the more recent pandemic shutdown. Being a trailblazer on the Denver brewing scene and the first taproom-model brewery in Denver, Strange Craft had no guidebook to follow.
"We did everything wrong," jokes Myers. "It's been an uphill battle but we're happy to share everything we've learned and everything we've done wrong."
All that Myers and his staff learned in their first ten years became vitally important during the March 2020 shutdown, an event he wasn't sure was survivable. The brewery quickly adapted its service model and Strange Craft fans stepped up to keep the taps flowing by purchasing to-go beer. Myers kept the 10th anniversary on the calendar but spent it filling crowlers to go.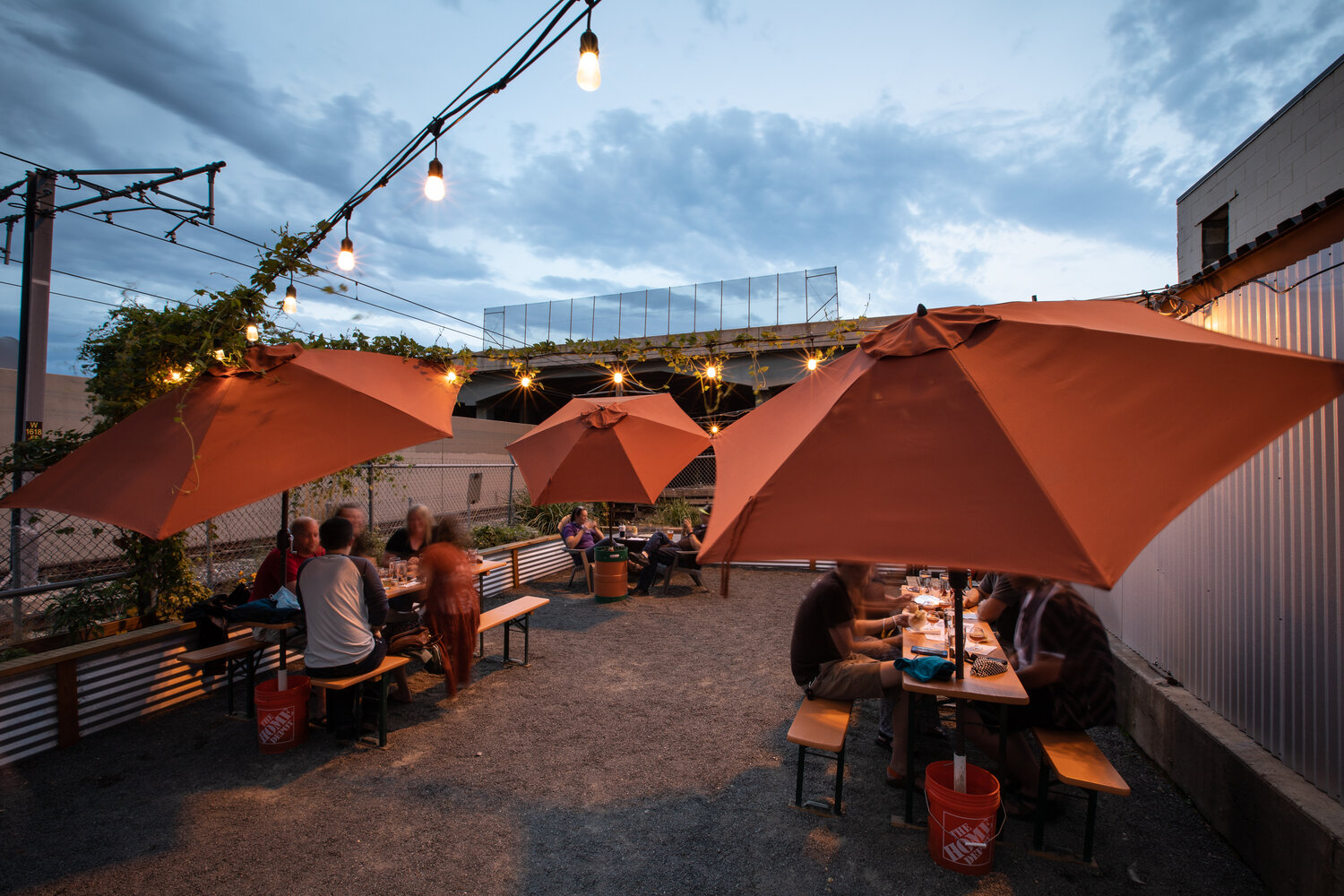 Strange Craft Remains a Favorite
Strange's experience and support for the industry clearly resonate with Colorado Front Range craft beer lovers and brewers. Despite having to be held outside-only in 2021, the 11th anniversary party was the largest to date. Strange Craft has also attracted critical acclaim over the years, earning numerous Great American Beer Fest and World Beer Cup medals
Strange has high hopes the 2022 celebration. This year both the taproom and spacious outdoor beer garden are open and the brewery will be ready to welcome partiers all weekend.
Weekend Calendar
Friday features Brooks Smokehouse food truck. Saturday La Chaparrita will feed hungry drinkers. On both days Tongue Tied Designs will be on site printing custom T-shirts. To cap it off, Merkin & Weenus & the Rehearse Cowgirls will play from 5-8pm Saturday evening.
Pour List
Purpose Brewing and Bow & Arrow — Indigenous Ale
With bog myrtle, Navajo tea and Brettanomyces bouckaertii
Guanella Pass and Cabin Creek — Hazy IPA
With 25% white wheat, 5% flaked oats. Citra, Calypso, Galaxy hops
Joyride and Cannonball Creek— Cannonball-style IPA
Citra, Strata, El Dorado, and Idaho7 hops
One Barrel Wednesday Crew – Black Sky, Chain Reaction, Dead Hippie — Carrot Cake Cream Ale
With carrot puree, cinnamon and vanilla
Vail Brewing and Colorado Brewers Guild — Cherry Lemon Kriek
Belgian Blonde with Lemondrop hops, finished on cherries and lemons
Hogshead Brewery — Romanian Amber
Historical lager from the days of Ceausescu with Hallertauer hops
Featured image courtesy of Strange Craft Beer
---