No Comments
Fire Up the Grill – Ultimate 6er

It's summertime, the weather's warm and the sun is out. What better way to soak up the rays than with some smoky barbecue and refreshing beers to share among friends? Now that the season is officially here, everyone's ready to load up the coolers and crank up the heat on the grill until the sun eventually sets on summer.
While browsing the shelves of your local shop, there's nearly always a delectable selection of craft brews from around the world just begging to be scooped up and popped open with your favorite meat, fish or vegetable. Refresh your senses, fill your belly and kick back with us this season.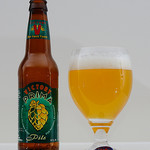 Victory Prima Pils (5.3% abv) – One of Pennsylvania's largest craft breweries truly shines with their lagers, Prima Pils being right at the front of the pack. Brewed using imported German malts with whole flower German and Czech hops, this is a bright, refreshing pils with a dash of spicy hops and a cool, refreshing body. Pair with burgers, seafood or a grilled pizza if you want to get a little more adventurous.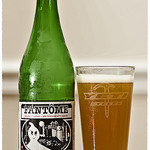 Fantome Saison (8% abv) – Known around the world for their funky, tart and highly variable Belgian saisons, Fantome produces some of the most expressive examples of the style on the market. Slightly higher in alcohol content and packaged in 750mL bottles, this is a perfectly refreshing brew to split with a couple friends over shellfish, chicken skewers or other similar appetizers.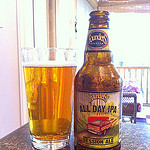 Founders All Day IPA (4.7% abv) – Specifically brewed for the daytime endurance drinker, All Day IPA delivers the bitter, juicy blast hopheads crave without the woozy side effects. Expect plenty of piney hop flavor with earthy malts and a nice, sessionable balance. Try this one out alongside a burger topped with a spicy cheese (think pepper jack), and poultry or fish with a peppery rub.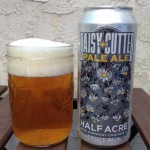 Half Acre Daisy Cutter (5.2% abv) – Inspired by the West coast and brewed in Chicago, Half Acre's renowned Daisy Cutter packs an aromatic, floral punch that'll leave you reeling and thirsting for more. Packaged in 16oz cans, these are practically built for your cooler, sure to hit the spot with a nice grilled piece of chicken doused in a softly spicy barbecue sauce.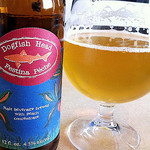 Dogfish Head Festina Peche (4.5% abv) – The East coast meets Berlin with Festina Peche, a contemporary take on the traditional Berliner weisse infused with peach concentrate. Brisk, tart and funky with a splash of juicy fruit sweetness, this is a satisfying brew for the dog days of summer, especially when served alongside a fresh piece of fish or chicken to compliment the more delicate flavors.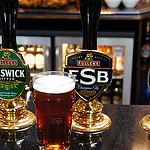 Fuller's ESB (5.9% abv) – One of London's own continues to brew some of the most popular authentic English ales on the market, including their malty, rich and lightly hopped ESB. Crack open a bottle with a hearty grilled piece of steak and settle into layers of biscuit malt, toffee and citrus fruit while you soak up summer in all its glory.