No Comments
Ultimate 6er | Feeling Nostalgic About Pop-Punk Music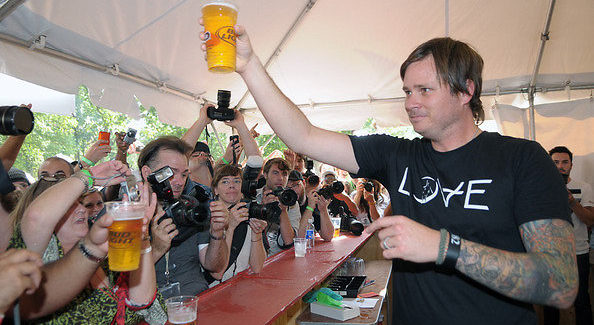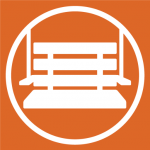 I recently attended 2 sold out nights of New Found Glory's 20 years of pop-punk anniversary tour in Philadelphia. I was feeling a little nostalgic to think this band has been around for 20 years now. They had performed during the first concert I ever went to. Completely unsure of what to expect at my first concert, I stood in a mosh pit with platform sandals on. Years later, I learned not to wear that same footwear attire to a concert ever again.
It's pretty easy to agree that beer and music go hand in hand. Pop-punk music is no exception to that. With its catchy lyrics, melodic rhythms and just a touch of badass attitude, there's nothing better than enjoying a nice cold beer while everyone crowd surfs and moshes around you. And if you attempt to do either while drinking a beer, I have to applaud you. I severely lack the coordination to even try.
For this Ultimate 6er, each beer is paired with a beloved pop-punk band.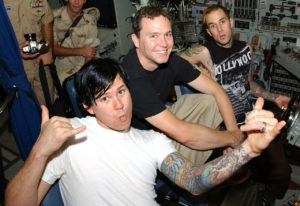 How could anyone growing up in the late 1990's forget the now iconic music video of Blink-182 running down the street in nothing but socks and sneakers asking the world, "What's my age again?". They are considered to be one of the key players with helping launch pop-punk music into the mainstream. The band's fast paced drums and guitars and infectious melodies helped catapult them to stardom and become one of the biggest pop-punk bands ever.
Just like Blink-182 had nothing to hide, neither does New Glarus Brewing Co.'s Totally Naked. This lager is a pure and crisp beer with a nice mixture of hops. Totally Naked is a beer that it stripped down to its most basic form. A light, clean, malty lager, it's the perfect beer for a hot summer day or when you just want to go streaking.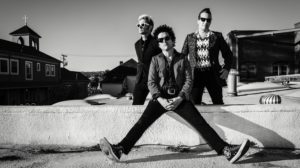 Green Day is a classic pop-punk band. Making quite a name for themselves with their second studio album, Kerplunk, Green Day brought teenage angst, heartbreak and love to the top of the rock charts. Their melodic songs make them one of the perfect bands to sing and dance along to. They've also shown they have staying power by releasing their 12th album, announcing a worldwide tour and worked to bring one of their hit albums, American Idiot, to Broadway.
For a band with such staying power, Goose Island Beer Co's Green Line Pale Ale is the perfect beer to pair with them. This pale ale has a great hoppy aroma with a delightful citrus flavor. It's a pleasant, drinkable beer with just enough crisp bitterness to be truly enjoyable. Green Line Pale Ale is a crowd pleaser with staying power, especially for when you want to have the time of your life.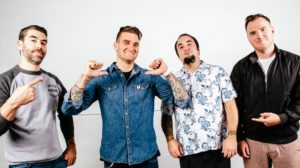 New Found Glory has been around now for 20 years. With songs that are filled with catchy melodies and sing-along anthems, it helped hurl them to the forefront of the pop-punk scene. They toured with pop-punk heavy hitters, Blink-182 and Green Day and gained quite a crowd following for themselves.
In honor of one of their biggest songs, "Head on Collision", they are paired with a beer of the same name by Fenton Winery and Brewery. This Michigan-based brewery created an intense collision of roasted malts, chocolates and enough bitterness to make this dark and hoppy black IPA clean and refreshing.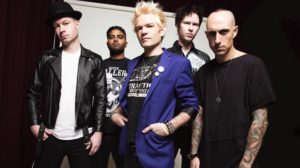 This Canadian band launched onto the pop-punk radar when they released their first single, "Fat Lip" off their album, All Killer No Filler, in 2001. It reached number one on the Billboard Modern Rock Tracks chart and is Sum 41's most beloved single to date. Because of this, English Ales' Ramsay's Fat Lip Ale is the perfect beer to pair with this band.
Fat Lip Ale is a delicious, smooth amber ale. It has a nice malty aroma and a low ABV of 5.5%. It's THE beer to drink on a nice, summer day when you are looking to hang out at the skate park.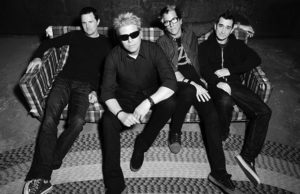 The Offspring is a classic California pop-punk band that seems just as American as apple pie. It's no wonder why they released an album called Americana in 1998. This band is often credited as helping revive a mainstream interest in punk in the 1990's so they deserve a classic beer with a little attitude.
Barley Mow Brewing Co's Americana Golden Ale is the perfect beer to drink while humming "Why Don't You Get a Job". This approachable ale has a fantastic aroma of sweet malts and wheat with a nice slightly dry finish and a touch a citrus hops. After drinking this beer, you'll be feeling pretty fly (for a white guy).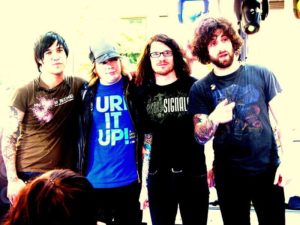 Fall Out Boy became an underground success in 2003 with their debut album, Take This to Your Grave. With their tight pants, emo hairstyles and heavy dark eyeliner, they quickly gained a dedicated fan base. Achieving success on the Billboard 200, the band's catchy songs helped keep them at the top of their game.
How to describe Fall Out Boy; pop-punky but emotional, fun and energetic but dark and mysterious. For a band this complex, it's best to pair them with a beer with layers. Ballast Point Brewing's Calm Before the Storm is the precise match for Fall Out Boy. Sharing the same name as a Fall Out Boy song, this beer is brewed with Caffé Calabria coffee up front and a slight touch of vanilla in the background. This light golden cream ale has an ABV of 5.5% making it extremely crushable especially if you are going to be spending the day at the Vans Warped Tour.
---