No Comments
Awesomesauce Top 5- The BBC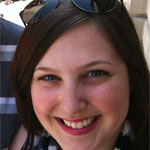 It should come as no surprise to some of you that I'm a bit of an Anglophile – I will own a MINI Cooper some day when I'm grown up and can afford it; I woke up at 4:30 in the morning to watch the royal wedding live; and (I swear I'm not making this up) I own a coffee cup celebrating Elizabeth II's Diamond Jubilee. It follows, of course, that I love me some British television. And, when I realized that Time Warner carried BBC America, it was all over. Between good ole' channel 225 and the staggering array of BBC content available on Netflix, it truly is surprising that I venture out of my house to make a living. The main reason being is the Beeb has been putting out some seriously superior content lately. If you've never watched some of these shows, now is the time to start.
The one that started it all – this show lives in the cultural consciousness of the British people in the same way that every American knows the phrase "live long and prosper," even if they've never watched an episode of Star Trek. It's been said that if you try to explain Doctor Who, you'll just sound like a lunatic, but Mashable has a pretty good synopsis here. Basically, The Doctor is a time lord (time traveling alien) who saves the world, and has lots of interesting adventures with some human companions along the way. You've got to hand it to a show that's celebrating it's 50th Anniversary this year, and that has endured 12 different actors in the titular role. If you're looking for the best place to start with Doctor Who, begin with the first episodes of "New Who," the reboot of the story, which debuted in 2005 with Christopher Eccleston as the Doctor. You'll laugh, you'll cry (Doctor Who is not really about aliens, it's about being human) and you'll thank me later. You're welcome.
2. Sherlock
A mesmerizing adaptation of Arthur Conan Doyle's Sherlock Holmes stories set in modern day London. This one is so good because co-writers Steven Moffat and Mark Gatiss are lifelong Holmes fans, and you can tell. Brilliantly-written, it never feels at all stuffy or Victorian, and the two main actors, Benedict Cumberbatch and Martin Freeman, both have comedic and dramatic talent in spades. You BELIEVE in the relationship and bond that the two characters have from the first, and Cumberbatch's treatment of the oft-misunderstood and maligned Holmes is simply breathtaking. Even better (sorry Cumberbabes, I know this is a cardinal sin) is Andrew Scott's performance as Holmes' arch-nemesis, James Moriarty- he will make your skin crawl.
3.Luther
Another crime-solving drama set in modern London, this series stars Idris Elba as DCI (Detective Chief Inspector) John Luther of London's Serious and Serial Crimes unit. Luther is gritty and dark, since its main character can't help but get deeply immersed in the horrific crimes that he solves. Add to this mix a certain disregard of proper police procedure in an attempt to always make sure the bad guys are punished, and you get a character that you know is doing something slightly wrong. But doing it for the right reason, makes you want to see him win in the end (I'm looking at you, Dexter Morgan- why do I want you to succeed?) Ladies, don't watch this one late at night if you live alone and want to sleep soundly.
4. Broadchurch
I must really have a thing for BBC crime dramas… I don't know what that says about me (as mentioned before, I also love Dexter, so take that for what it's worth). I began to watch this BBC miniseries when I heard that David Tennant and Arthur Darvill (both Doctor Who veterans) were in it, and have been hooked since the first episode. Centered around the small-town murder of a young boy, the show is a psychological exploration of the effects of a sudden and shocking death on a tight-knit community and how fast it can unravel. The real joy here is Jodie Whittaker's performance as the murdered boy's mother.
5. Top Gear
Who doesn't love fast cars and doing stupid things in said fast cars? Vastly superior to its American cousin, Top Gear has been on the air since 1977, but the 2002 re-launch is the beloved version that most know. Jeremy Clarkson, Richard Hammond and James May host an array of "Stars in Reasonably Priced Cars" every week, and manage to each get in a feature of their own highlighting the latest in outrageously expensive automobiles. Also, there are usually explosions at least once an episode. This show is singlehandedly responsible for making me want to learn to drive stick… though only if the Stig teaches me how.
Honorable Mentions- The outstanding miniseries Jekyll (written by, who else? Steven Moffatt and Mark Gatiss), Ripper Street, Torchwood (Doctor Who spinoff) and Being Human- the UK version.  Also The Graham Norton Show is way funnier than American late night. This probably should have been a top 10…