No Comments
Autumn's Red Delicious… McCarthy Red Ale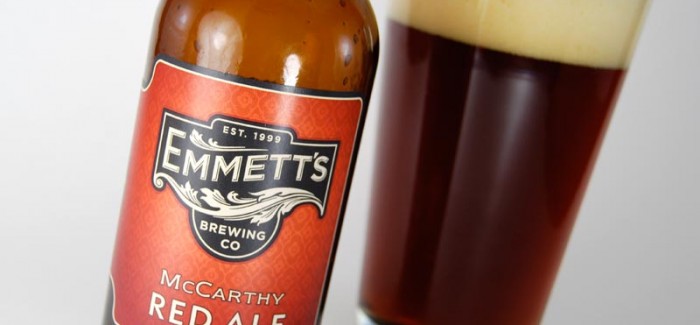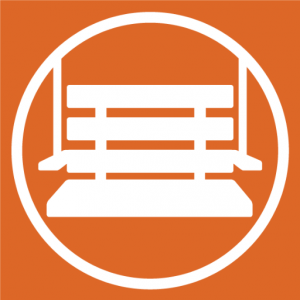 Avg. Reading Time:
2
min
McCarthy Red Ale – Emmett's Brewing Company  ABV: 5.6%
The impending Fall is my most favorite time of year, as I most likely mentioned in my O'Fallon Pumpkin Beer post. While I can honestly appreciate all four of the seasons Chicago tackles (yes, even Winter) there is something about the crisp days approaching, that just make me feel great. All warm and fuzzy. I would say it is the beer, but this feeling has excited me as long as I can remember. No, I have not been drinking beer the my whole life. Maybe half of that. However, only in the last 10 years have I fallen for well brewed craft beer.
Which brings me to featuring a beer from the very first craft brewery that I ever encountered. The brewer, and his remarkable beer responsible for introducing me to all that this craft culture offers. Emmett's Brewing Company, originally opened in West Dundee, Illinois and now also bottling out of their Palatine location, has has greatly impacted the Chicago craft beer industry. One of the first beers I tasted 11 years ago, of the small batch brew variety was Emmett's McCarthy Red Ale.
This American red beer is an overall wonderful drinking experience for the senses. It has a lovely warm nose of toasted caramel malt, with subtle hints of spice and red apples, blended with fragrant floral and piney hops. On your palate, this is a low carbonation, smooth and approachable ale. The aroma translates to just enough taste of sweetness and malt, while still allowing you to enjoy the natural hops that we all love. When I worked for Emmett's, I would tell guests "a perfect balance of sweetness, malt and hops". A beer to easily be enjoyed year round. However, I much prefer this beer in my hand when sitting around a bonfire, cozied up in a hoodie, and smelling the crisp Autumn air.
The McCarthy Red and Emmett's also notable Victory Pale ale were the first craft beers I really tasted and understood. I often think back on the very vivid memory of when I was hired at the brewpub in 2002 and telling their original brewmaster Ryan Clooney, that I "was not much of a beer drinker". He laughed, smirked and confidently replied "Don't worry. You will be". 11 years later, I am proud to know and have learned the foundation of my beer knowledge from Mr. Clooney, current brewmaster Rob Hunter, and many others in the Emmett's family.
While they opened back in 1999, Emmett's has only distributed in the Chicago area since 2010. Over the course of their first year in stores, the McCarthy Red immediately landed the #7 spot on Binny's Beverage Top 10 Beers list. I was thrilled and proud to find my beer alma matter on the shelves of my tiny Logan Square liquor store when they finally hit the streets. The delicious American Red, whose namesake is the maiden name of Ryan Clooney's wife, also took home the Bronze at Denver's 2007 Great American Beer Festival. Visit the Emmett's website http://www.emmettsalehouse.com/awards.html to see their other outstanding wins. Cheers and happy porch drinking!