No Comments
Stone Brewing Company – RuinTen IPA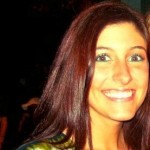 ABV: 10.8%
IBUs: 110
Our awesome founder Tristan Chan came to the great state of Ohio over Labor Day weekend for the Gentlemen of the Road Stopover in Troy, and with him he brought a suitcase full of beer. I mean, would any of us expect anything less? His only requirement was that I write up a review on the bomber (22 fluid ounces) Stone RuinTen IPA, so here I am.
RuinTen is a take on Stone's iconic double IPA, Ruination, which was first released in 2002. I can't say I've ever had the original, so I may not be the best to judge, but at 8.2% alcohol by volume and over 100 IBUs, I'd say it's a pretty hefty beer. And yet, RuinTen is even mightier. Brewed in 2012 to celebrate the 10th anniversary of Ruination, RuinTen (Get it? Tenth anniversary? RuinTen?) is now an annual release. It's brewed with five pounds of hops per barrel, and it's tagline, "A stage dive into a mosh pit of hops," is no understatement.
From the moment I opened the bottle I was overcome with the aroma of fruity and floral hops. RuinTen pours an orange-amber color, and despite it's strong scent, it's hop flavor is nowhere near overwhelming. And that's a good thing. This beer has "a substantial malt backbone" that balances things out very nicely, making it quite palatable for even the wariest of IPA drinkers. If you can get your hands on a bottle of this beer, please do! And if anyone can make a stage dive into a mosh pit of hops actually happen, you know where to find me.