No Comments
SweetWater Brewing Co. | Ground Score IPA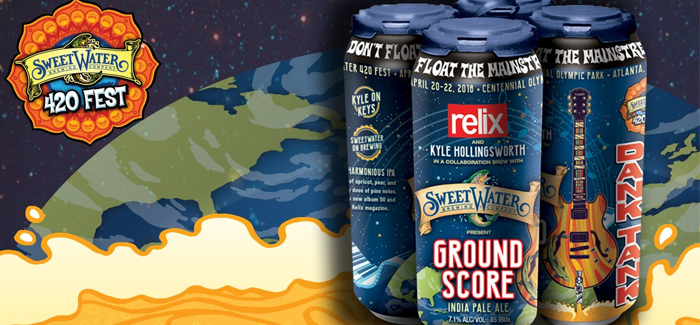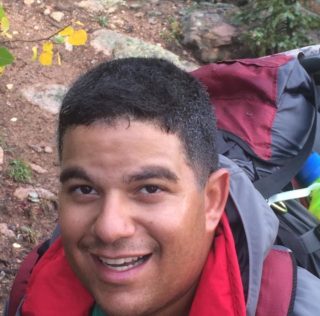 Sweetwater Brewing Company's latest Dank Tank release Ground Score is an unfiltered dank IPA just in time for SweetWater's 420 Festival in Atlanta, which is shaping up to be an unfiltered rip of music, beer and the culture that has made this brewery a national standout.
ABV: 7.1% |  IBU: 85
https://www.instagram.com/p/Bfj2v55na89
Appearance & Aroma
Ground Score poured out of the tall 16 ounce can a golden, almost amber color. A white head formed with tight, compact bubbles. I knew just from looking at it that I was in for a treat. It is certainly unfiltered. I could see some bits floating in the liquid and gathering at the bottom of the glass. But, Ground Score wasn't necessarily cloudy and opaque like some other unfiltered beers out there. Ground Score, while reserved in its appearance, is anything but reserved in its aroma. Big notes of citrus peel and stone fruits dominate the aroma with support from a touch of pine resin. Ground Score also does not hold back the dank hop notes that IPA drinkers want. Ground Score's aroma frankly carries undertones of a Colorado dispensary. The garlicky, herbal and slightly musty crispness of your favorite stash. Luckily, I poured it at home and well away from any prying noses or friends wanting to put five on the next round!
Taste
Ground Score delivers a wallop of citrus peel and apricot on the flavor. Don't expect fruit beer levels of tropical fruit here, this is clearly all hops! The fruit tones quickly give way to the stuff of traditional aggressive IPAs, resin and pine. The bitterness attacks quickly and peaks right in the middle of the sip but washes away quickly. It never gets that unpleasant aspirin, medicinal note some aggressive IPAs can get. Ground Score manages to give all the presence of a bold IPA along with the fruit flavors of the more laid-back IPAs. It doesn't hang around long though, Ground Score washes away inviting the next sip. The crisp finish of Ground Score is surprising given the bold hop presence throughout its flavor profile. It has a light mouthfeel to go with that finish resulting in a beer that's perfect for hanging with friends at a great music festival. Get it while you can!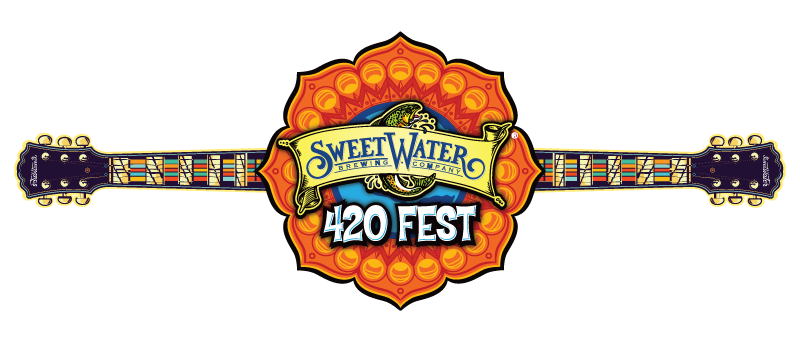 Ground Score IPA is all about the atmosphere that SweetWater Brewing Company has created not only around their brewery but also next month's music festival. The festival has something to offer for just about everyone. Music from some amazing musicians such as The String Cheese Incident, Umphreys McGee and, a personal favorite, Ghostland Observatory may be the main offering, but the festival also features electronic music in the 420 disco, a 5K run and presentations on sustainability and eco-friendly living. Of course, SweetWater will also bring along their fantastically crisp and delicious beers. The festival is truly a great way to celebrate Earth Day and well worth checking out.
---