No Comments
Balboa Lager – Cervecería Nacional (Panama)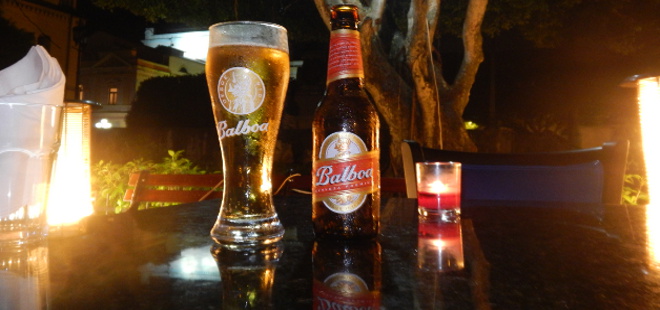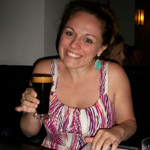 ABV: 4.8%
For today's beer showcase, I ask you to indulge me the tropical fantasy that surrounds Balboa Lager from Panama's Cervecería Nacional. Let us escape the chill that for us Northern climes has firmly set in and imagine ourselves *Bob Barker voice* jet setting off to beautiful Panama!
After partying it up a bit in Panama City, you make your way to a sleepy little surf town, Santa Catalina, that is sleepier still because we are in the off-season. Though it's night when you are arrive, you and your friends are anxious for warm salt water so you leave the soft light of your hostel cabanas ($17/night, whaaattt??) and trek down to the beach. The moss-slick stone stairs spill out onto a gorgeous expanse of low-tide black sand, shimmering in the moonlight. Yes dammit, shimmering in the frickin' moonlight. A light jog across the sandy plain ensues as various articles of clothing land where they may. And then … the ocean. Amidst the splashing and playing in the waves, you suddenly notice tiny glowing sparks in the sea around you, wherever you disturb the water and realize that you are swimming in the middle of one of nature's most mind-boggling phenomena, bioluminescent plankton.* It is bizarre and awe-inspiring and gives everyone in your small group a sense of elation that is almost transcendental. After playing in the sparkling, glowing sea, you stand at the water's edge for a moment, taking it all in, reveling in the emptiness, the vast expanse of ocean, stars and sky, the marvel that is this world, down to tiny glowing plankton. Then you and your friends head back up to the hostel, which you have all to yourselves (the off-season really is the way to go). You sit at one of the tables made of drift-wood in the open-air kitchen, palms and hammocks swaying near-by. You crack a Balboa and all seems right with the world.
That, my friends is the feel of this beer. Now I am not saying it is the world's greatest lager, but compared to other lagers you might find in developing nations with relatively few beer selections, this one really comes through. It actually has some flavor and a bit of thought put into it. It pours a nice deep gold with big foamy head that dissipates quickly. It doesn't come with much of a kick but there are definite hints of barley, grass, and other grains giving it a fairly complex flavor for a cheap lager that still super easy to drink. With a non-confrontational personality, the light to medium body finishes off with a fizzy and slightly bitter aftertaste. Essentially, this beer is perfect for sitting around on a beach with your friends while on vacation, especially because it is probably best consumed at non-icy temperatures, cold but on its way to warming up in the tropical air. Another  good thing about Balboa is that you can drink quite a lot of it and still be fine to go surfing the next morning! There a few other similar lagers in Panama, but Balboa is definitely the way to go.
*What we saw was not nearly as wild as the pics in the link, BUT STILL.