No Comments
Southern Pecan Brown Ale – Lazy Magnolia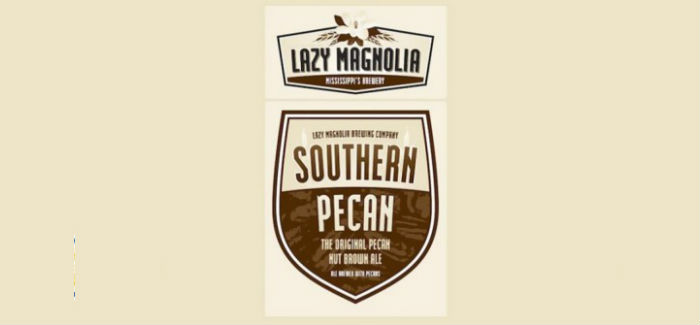 IBU 19
ABV 4.39%
It was Thanksgiving, and I had a mountain of vegetables to peel and pare. That's thirst-provoking work and I wanted a beer. But not just any beer. I wanted an American beer, something to go with my favorite all-American holiday.
Living in France, Thanksgiving has taken on a special significance and a French beer just wouldn't cut it. Luckily I'd stashed away a Lazy Magnolia Southern Pecan brown ale from a visit to the South earlier in the year. It would do just fine.
Apparently the first beer to be brewed using whole roasted pecans (and by the first packaging brewery in Mississippi since Prohibition!), Southern Pecan is a beautiful mahogany color. It's sweet, but not overly so, and low enough in alcohol to get you through a vegetable-peeling session of Thanksgiving proportions if needed. A gentle dose of hops keeps the malt and nut flavors front and center. I had imagined a thicker body, maybe even feared something cloying and sweet. But it was quite the opposite, with a balance of warm caramel, roasted nuts and a hint of hops. At first sip it felt too light, maybe even a little watery, but I let it warm up a bit and the flavor rounded out. This is definitely a simple beer with nothing particularly challenging in terms of flavor or bitterness, but that's what I was after, so I was not disappointed.
This friendly brown ale might not be a replacement for pecan pie, but it's certainly an agreeable, drinkable beer with a warm Southern flair that had me pining wistfully for the bayou.