No Comments
2013 Parade of Darks Preview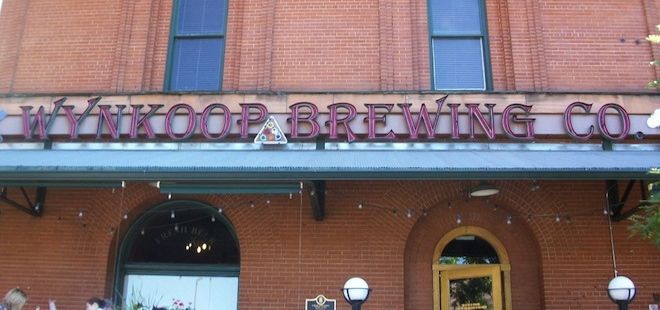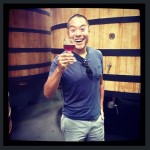 Just when it was looking like Colorado would get treated to a mild season, father winter decided to remind us of his cold, bitter sense of humor. 60 degrees on Sunday, 9 degrees on Wednesday means more than just flannel sheets and cranking up the butt warmers in cars. It's also time to transition into stouts, porters and all beers dark.  Luckily for Denverites, this weekend, Wynkoop Brewery once again plays host to the Parade of Darks, ushering in a flood of those roasty, chocolatey favorites.
Tickets are still available for Saturday's event, with and extra 50 tickets released yesterday and proceeds benefit Metro CareRing, Denver's largest hunger relief organization.
Last year's fest was an opportunity for several Colorado favorites to bust out their big gun brews and this year looks to be no different.  Check out this year's stellar lineup.
Parade of Darks 2013 Beer List
AC Golden: 2012 Whiskey Barrel Aged Imperial Stout, Dark Fruit Sour Frambois Noir.
Arvada: Jolly Holiday Ale- Spiced Winter Warmer, Pool Hall Porter- Brown Ale
Avery: Out of Bounds Stout, Old Jubilation- Winter Strong Ale, The Czar
Black Bottle Brewery: Carlos – American Brown, Liquid Metal -Imperial Rye Stout,
Cerealiously – Cinnamon Toast Crunch Milk Stout
Breckenridge: 72 Imperial Double Chocolate Cream Stout, Christmas Ale, Vanilla Porter, Oatmeal Stout
Bristol Brewing: Laughing Lab Scottish Ale, and Winter Warlock Oatmeal Stout.
Crazy Mountain: Cara De Luna-Black Ale, Snowcat Coffee Stout.
Copper Kettle: Mexican Chocolate Stout, Black IPA , Pecan Smoked Brown Ale
Crooked Stave: Origins- Barrel Aged Burgundy Sour, Nightmare on Brett-Sour Baltic Porter
Denver BeerCo: The King of Jacks- Imperial Pumpkin Ale, Graham Cracker Porter
Dry Dock: Shotgun Russian Imperial Stout, Urca Vanilla Porter, 3 Heavy Wee Heavy
Elevation: Little Mo' Porter, Avis IV
Epic: Smoked Porter, Double Skull Doppelbock, 825 State Stout, Big Bad Baptist
Fort Collins Brewery: Double Chocolate Stout, Smoked Rye Porter
Funkwerks: Oud Bruin, Dubbel.
Gravity: Ante Meridiem – Espresso Stout, Jubileum – Belgian Peppercorn Ale,
Ebb & Flow – Double Red Rye, Tsar Bomba – Russian Imperial Stout
Great Divide: Oak-Aged Yeti, Yeti, Claymore Scotch Ale, Hibernation
Green Flash: Double Stout
Grimm Brothers Brewing: Fearless Youth – Munich Dunkel, Master Thief – German Porter, Devil's Riddle – Bourbon Barrel Old Ale.
Left Hand: Wake Up Dead-Russian Imperial Stout, Milk Stout
Mission Brewing: Dark Seas-Imperial Stout, Shipwrecked Double IPA, Carrack Imperial Red
Mountain Sun Cat Bugler – India Black Ale, Big BOI BOB – Imperial Milk Stout
Odell: Isolation, Mountain Standard
Odyssey Beerwerks: Perpetual Darkness Belgian Black, Psycho Penguin Vanilla Porter
Our Mutual Friend: Cottonwood Rauchbier – Smoked ale, Huckleberry Roasters Coffee Stout – Dry stout, Winter Warmer Randalled w/ bourbon soaked cherries & oak chips – Old ale
Phantom Canyon: Snowblind Imperial Stout, Zebulon's Peated Porter- Cask, Squirrel and the G-Man- Stout aged on cocoa nibs
Renegade: Hammer & Sickle- Russian Imperial Stout.
Santa Fe: Santa Fe State Pen Porter, Imperial Java Stout, Black IPA
Ska: TBD
Strange: Jack Stout, Cherry Bomb Stout, Gingerbread Man brown ale
Tommy knocker Legend- 20th Anniversary Olde Oaked Brown Ale, Cocoa Porter- winter seasonal brewed with cocoa porter and honey.
Twisted Pine: Big Shot Espresso Stout, Hoppy Knight
Upslope Christmas Ale, Brown Ale
Verboten: Mountain Man-Imperial Dark Cream Ale, Rum Barrel Aged Pure Imagination, Double Oatmeal Stout aged in a Dancing Pines Rum Barrel, What Hump-Sour Porter.
Yak & Yeti : Chai Milk Stout, Yak's RIS-Imperial Stout
Wasatch and Squatters: Polygamy Porter, The Devastator Dopplebock, Squatters Outer Darkness Stout, Wasatch Winterfest.
Wynkoop: Gingerbread Stout- Imperial Sweet Stout, 2013 Whiskey Barrel Aged Barley Wine, Coconut Milk Stout, Brewjolais Noveaux 2013-spontaneously fermented sour beer made with marash chile peppers, cuit la coche, and foch grapes.