No Comments
The Good Hop's Extrava-CAN-za w/ Track 7 Brewing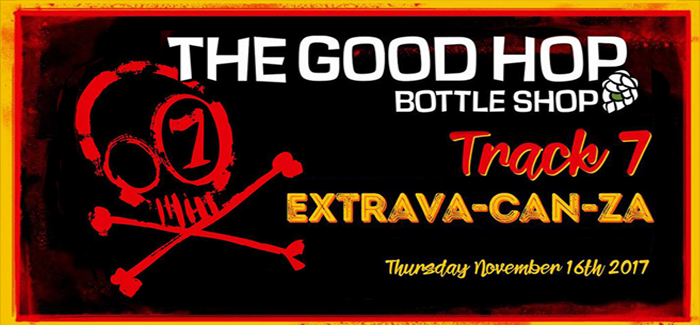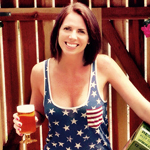 You've probably heard of an extravaganza, but have you ever experienced an Extrava-CAN-za? Sacramento's Track 7 Brewing releases limited run cans twice a month. These beers rotate and can only be purchased on-site at the brewery. Your first introduction to Track 7 Brewing may have been their bottles, but now they're killing it with a whole slew of new recipes debuting in cans.
Can't always make it up to Sacramento? Well our friends at The Good Hop have trekked up to Track 7 Brewing for you and picked up a carload of the special release cans to be sold in Oakland at The Good Hop store as part of today's Extrava-CAN-za release. Ain't that some Bay Area love?!
Extrava-CAN-za Details
Thursday, November 16, 2017 5:00pm -11:00pm
Track 7 Brewing Can Release at The Good Hop
Double Dry-Hopped Left Eye Right Eye
DIPA (Citra Edition) | ABV: 9.5%
A Message to You, Rudi
NE-Style DIPA | ABV: 8.1%
Three-Chord Beer
NE-Style DIPA | ABV: 8.2%
Golden Nukin Futz
Peanut Butter Chocolate Blonde Ale | ABV: 7.5%
Berrylicious
Kettle Sour Stout w/ Black Currant & Raspberry | ABV: 7.3%
Under Construction
Russian Imperial Stout w/ Coffee, Vanilla & Cacao | ABV: 14.2%
---
Can Pricing & Limits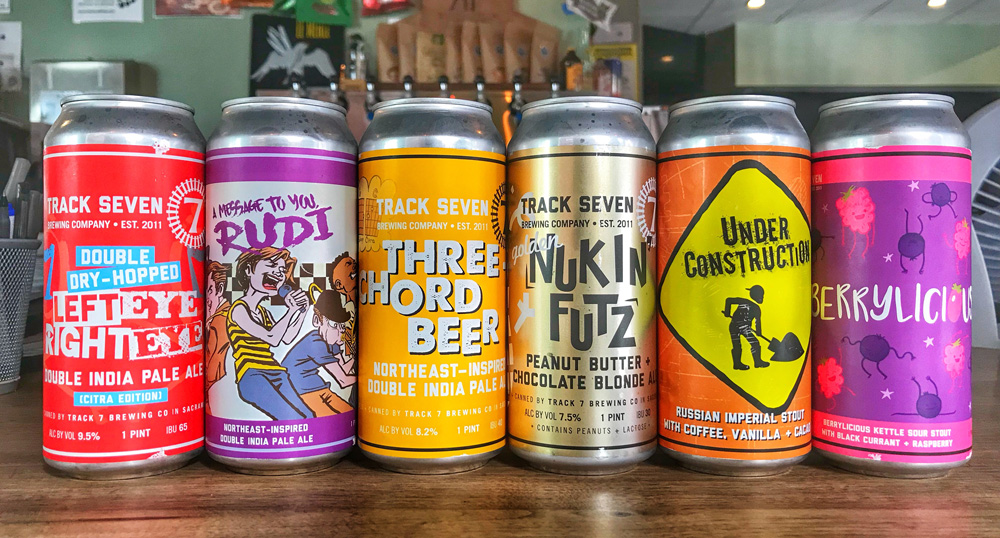 Two cans per person
$6.99 per can
Free: A thank you to The Good Hop folks for making this possible.
Extrava-CAN-za Draft Menu
Bee Line Blonde Ale with Honey
Double Dry-hopped Left Eye Right Eye DIPA (Citra Edition)
Message to Rudi NE-Style DIPA
Three-Chord Beer NE-Style DIPA
Nukin Futz Imperial Porter with Peanut Butter Chocolate Cream
Berrylicious Kettle Sour Stout with Black Currant
Under Construction Russian Imperial Stout with Coffee, Vanilla & Cacao
To find out more information click here
---