#ImperialIPA #DIPA #IIPA Archives – PorchDrinking.com
November 16, 2017 | Victoria Pratt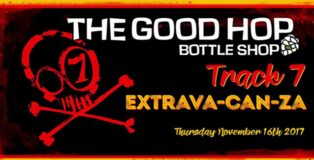 You've probably heard of an extravaganza, but have you ever experienced an Extrava-CAN-za? Sacramento's Track 7 Brewing releases limited run cans twice a month. These beers rotate and can only be purchased on-site at the brewery. Your first introduction to Track 7 Brewing may have been their bottles, but now they're killing it with a whole slew of new recipes debuting in cans.
Can't always make it up to Sacramento? Well our friends at The Good Hop have trekked up to Track 7 Brewing for you and picked up a carload of the special release cans to be sold in Oakland at The Good Hop store as part of today's Extrava-CAN-za release. Ain't that some Bay Area love?!
April 6, 2017 | Dan Bortz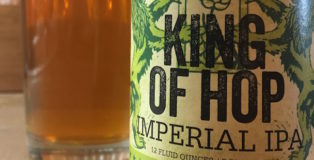 ABV: 7.5% | IBU: 50
I was recently able to get my hands on this year's four variations of Starr Hill Brewery's King of Hop. As a person of relatively simple tastes, my favorite version was the original Imperial IPA. The others all brought something interesting to the table, but this base beer is was made them all so good.