No Comments
Ultimate 6er | A Can of Thanksgiving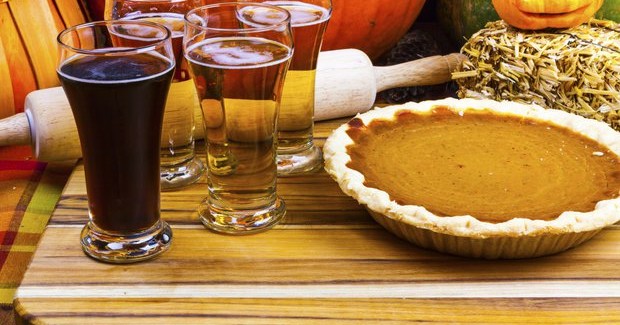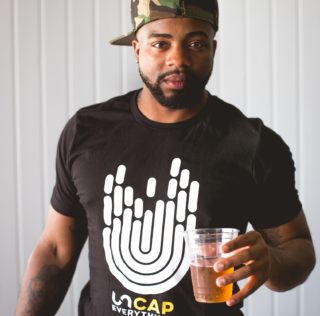 I can hear my mom on Thanksgiving Day yelling, "EJ, get in here! It's time to eat!" But times have changed since then, so I better not hear that nickname today. For any future yellings, please refer to me as Eric.
So let's imagine for a second that instead of a Thanksgiving turkey on a silver platter, there was a can of beer. But what would that beer be? And say for instance instead of a green bean casserole, you guessed it, another can of beer? What beer would take its place? This is the Ultimate 6er for Thanksgiving, just in case your food happens to be all beer.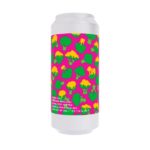 First to be replaced is my mom's famous broccoli casserole – filled with a creamy cheddar cheese, broccoli and topped with toasted Ritz crackers. For its replacement, we're going to pour up the Cheddar Broccoli from Other Half Brewing out of New York; an imperial IPA that rings in at 7.9%. Cheddar + Broccoli is a double dry hopped version of Broccoli and with the hops from Cheddar. Good luck finding it because it's hard to come by!
---
Who doesn't like a good sweet potato casserole? It's the dessert of dinner with sweet potatoes, cinnamon, brown sugar, nutmeg and topped with gooey marshmallows. I don't know who came up with that idea, but thank you! Brewed with the same ingredients as the Thanksgiving dish and going by the same name, we are going with the strong ale from Funky Buddha. A perfect beer to compliment this fall weather with its fall-like spices.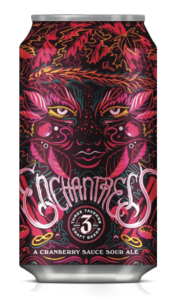 Now, this isn't the canned cranberry sauce you might be familiar with during Thanksgiving, although this cranberry sauce does come in a can. Enchantress was formerly known simply as "Cranberry Sauced". This is Three Taverns cranberry sour ale which carries all the flavors and spices of fall, but with a sour twist to it. It's light and crisp enough for hot summer days and with the hint of cranberry and cloves, it makes for a great fall beverage as well.
---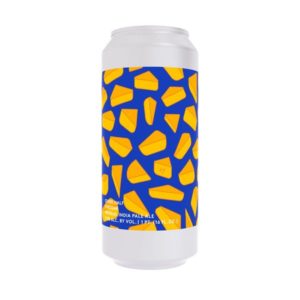 Mac-n-Cheese!! Need I say more!? A family favorite in most homes, but today we are switching it out for the Cheddar from Other Half. This is an Imperial IPA that uses Citra, Equinox, Kohatu and Wai-Iti hops that give it a massive citrus tone to it. This beer has just the right amount of creaminess and texture that you might be able to eat this with a fork.
---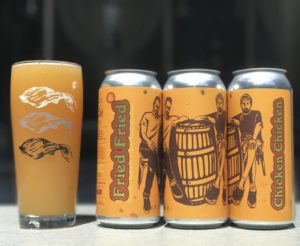 So, let's get crazy here, and who better to go a little crazy than The Veil out of Richmond, VA. One of the most interesting brews of the year, the Fried Fried Chicken Chicken was brewed in collaboration with Evil Twin. According to The Veil, they actually used very little chicken in the mash and doesn't actually taste like chicken. For the sake of this post, this is the beer that replaces the turkey this year. Don't be chicken, try this one out!
Midnight Silver Pecan Pie Nut Brown Ale | Pontoon Brewing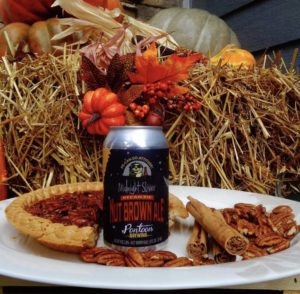 It was a hard choice for dessert, between apple pie, sweet potato pie or pecan pie, but the latter was chosen. Pontoon Brewing out of Atlanta, GA has taken all of the flavors of a pecan pie and put it into a glass and it's delicious! According to their website, they use "real dry roasted pecan meal in the mash and secondary to give some pie crust flavor and uses real cinnamon and vanilla to balance out the Pecan Pie flavor!" (from Pontoon's website). This is a great beer if you are in the ATL to try it.
In whatever you decide to do for the holiday, make it an enjoyable one. Unlike the food that I replaced with beer, you can't replace the love and memories of your family and friends!
---