No Comments
NCAA Championship Preview: UK vs. UConn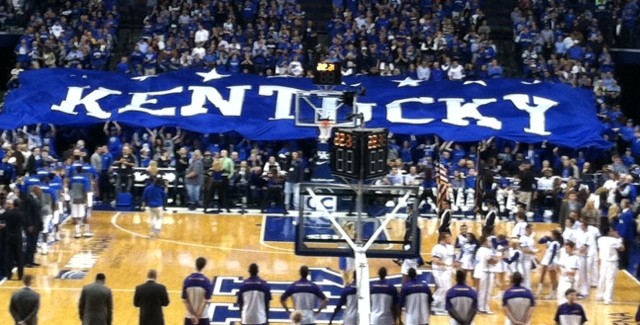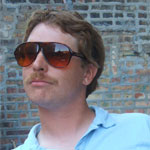 Let me start off by saying that I have a nearly complete piece written about Major League Baseball's Opening Day, complete with pictures and stories and… You are going to have to wait for that because as much as I tried to finish that piece, as much as I wanted to write about a fantastic Opening Day experience in Cincinnati, Kentucky basketball dominates my thoughts. So here is your NCAA National Championship Game preview for men's basketball preview from a UK fan, who is trying to be unbiased but will probably not be.
University of Kentucky vs. University of Connecticut, Wildcats vs. Huskies, Underclassmen vs. Upperclassmen, Size vs. Speed: however, you want to bill this game it will exceed all hype and expectations. Here is why.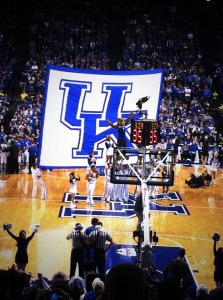 Let's start with this, the last time UK lost in the NCAA Tournament was to UConn in 2011 National Semifinals. Since then, Kentucky have won a National Championship, failed to make the tournament, and (most recently) gone on an insanely unlikely and seemingly fated tournament run. Since then, UConn has won a National Championship (beating Butler in 2011), got put on post-season probation for NCAA rules violations, changed coaches from legend Jim Calhoun to upstart (and former UConn star) Kevin Ollie, and now has also made a seemingly fated run back to the National Title game. Kentucky has beaten three of last year's Final Four teams, including previously undefeated Wichita State in their run to this Championship game. Connecticut has beaten Florida, the overall #1 seed coming into the tournament, and many analysts darkhorse team, perrennial power Michigan State. Suffice to say, both teams have earned their spot in this game beating the tournament's best teams.
These two teams are eerily similar in how their seasons have played out. Both teams had high expectations at the season's start and underachieved in the eyes of many throughout the season. Both teams lost to a single team three times a very good team: Kentucky to Florida, who Connecticut beat in the Final Four; UConn to Louisville, who Kentucky beat in the Sweet Sixteen. They both got swept by a mediocre team that didn't make the NCAA Tournament; Kentucky to Arkansas and Connecticut to Southern Methodist. Both teams lost in their conference tournament final, and have since shocked the tournament field by advancing well beyond what their seed line predicted.
For all of the comparisons in how their seasons played out, the makeup of these two teams couldn't be different. Kentucky's backcourt, maligned for much of the season boasts two tall, methodical freshmen in the Harrison twins. It has undoubtedly been the consistency of their play that has been the biggest difference in this Kentucky team. The consistency of the UConn guards has never been in doubt, as senior Shabazz Napier (Player of the Year candidate) and junior Ryan Boatright have combined for a season average of 30 points and 9 assists per game. Both have the ability to take over a game, and both have can run the point, freeing the other up to score. They are small, quick and arguably the best backcourt in the country this year. The matchup here is interesting as you have small and quick with the ability to score against long and physical with the ability to score. The key here will be who takes care of the ball. Despite game winners in the last three games for shooting guard Aaron Harrison, I give the overall edge in guard play to the Huskies. Look for Dominique Hawkins to play extended minutes if Napier's quickness creates problems for the Harrisons. Smaller, quicker guards were Kentucky's kryptonite for much of the season, but after facing Fred Van Vleet (Wichita State), Russ Smith (Louisville), and Big 10 Player of the Year Nik Stauskas (Michigan), the UK defense has proven that its size can give problems to smaller guards even if they are giving up speed.
In the frontcourt, Kentucky is dominant, as they showed against Wisconsin, and really all season. Defensively they are a different team without injured Willie Cauley-Stein to block shots, but they still have some big dudes with major athleticism in Julius Randle, Dakari Johnson, Marcus Lee, and Alex Poythress all of whom have played very well down low in WCS's absence. Kentucky's average rebounding margin is +9.0 throughout this tournament. DeAndre Daniels is an inside pressence for the Huskies, but has not faced a frontcourt with the power, size and depth of Kentucky. Florida, for example, has good bigs, but when Patrick Young goes out they drop considerably. Kentucky does not drop that much by bringing people off the bench; in fact, you coiuld argue that they become more dynamic the deeper they go. Poythress and Lee can both jump out of the gym, while Randle and Johnson bully teams inside. All four can rebound and defend good bigmen as we saw in the Wisconsin, Louisville, and Wichita State.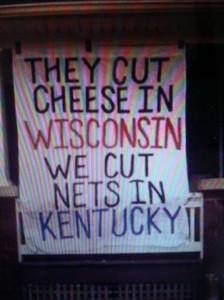 With the exception of their opening game against Kansas State, UK has led very few times throughout the tournament, but they have yet to be losing when the scoreboard showed 0.0. This team does not know how to and quite frankly is uncomfortable when they have lead, especially one of more than five points. Something about the close game situations, something about pressure that forces this team to play to their potential. (A potential that had them dubbed the preseason #1 I might add.) I think they will have to play with and keep a lead to win this game, as the Huskies have shown the ability to hold a lead against some very good teams.
Because of their ability to play with teams of all different styles – slow-down and grind in the half court or run the floor and put up points – my final assessment is that UK will win this game, bringing home their ninth National Championship and the third straight for the Commonwealth of Kentucky. Connecticut has not seen a team as long and athletic as the Wildcats that can also score from every position and in a variety of ways. Cats will win their 12th consecutive NCAA tournament game since losing to UConn in 2011, silencing the haters and setting couches abalze in Lexington.
Enjoy this video of Kentucy fans reacting to Aaron Harrison's game-winning shot on Saturday night.