No Comments
NHL Stanley Cup Playoffs Week 1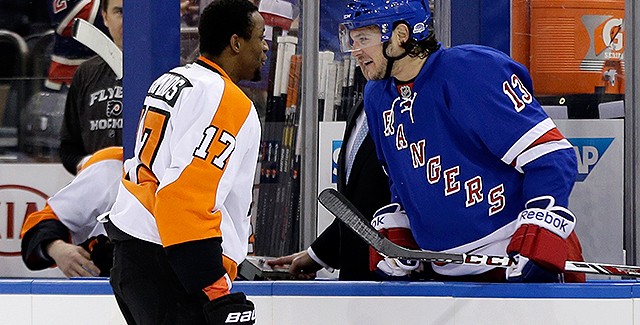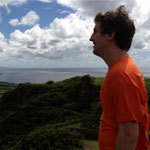 As the conference quarterfinals begin to heat up, there are a fair share of storylines to follow that will carry implications for the subsequent rounds. Here are the major stories from the NHL Stanley Cup Playoffs Week 1.
David Backes-Brent Seabrook
Few will argue that the Chicago/ St. Louis rivalry has gained momentum over the season as both teams competed for home ice advantage throughout the season. It reached a breaking point in Game 2 when defenseman Brent Seabrook targeted top line center David Backes against the boards and risked serious injury to the American Olympian. Since then, there Seabrook has been suspended 3 games largely in part to a clean record prior to the mentioned event, but more importantly signifies just how inconsistent suspensions are doled out by Brendan Shanahan and the other top brass in the league. As the Blues are among the most favored to hoist Lord Stanley this summer, hopefully no concussion or long term symptoms keep Backes out of the lineup. After winning the first two home games, the Blues travel to Chicago this week to close out the series with 2 more wins and hand out the worst punishment to the defending Stanley Cup Champions- an early exit.
Canadian Sweep
One of the biggest surprises of the playoffs wasn't that Montreal made it, but that they are the sole representative of Canada. With the added chip on their shoulder, the Canadiens are doing the best job of captaining their own ship taking a commanding 3-0 lead over the Tampa Bay Lightning, stealing two of those games at Tampa Bay's Time Forum. After making key additions in the offseason with proven playoff thoroughbred Danny Briere (only one point so far in the series), it has been nothing but offense for the Habs. Carey Price has been playing just as good as he did in the Olympics and in the event of a strong showing by the Bruins at the Joe, expect a very physical and gritty Eastern Conference Semifinal Series.
The Real Home Ice Advantage
As previously mentioned, The Canandiens have jumped all over Tampa Bay and stolen home ice advantage after cruising past them in the first two games. However, 6 year absentee Columbus has been giving the Penguins the prescribed dose of playoff anxiety also stealing home ice advantage, going home tied after two. The Flyers, who haven't had real success at the Madison Square Garden since the days of Mike Richards and Jeff Carter, finally broke the slump in a serious way on Easter Sunday. Going down 2-0 in the first 9 minutes, on the same time of goal no less, seemed like it was going to be more of the same from Thursday's lackluster 3rd period performance. But after staying tough and reilient, they will be returning home with a chance to cross New York off the itinerary for the summer which any Flyers fan would be more than excited to see.