No Comments
140th Kentucky Derby Preview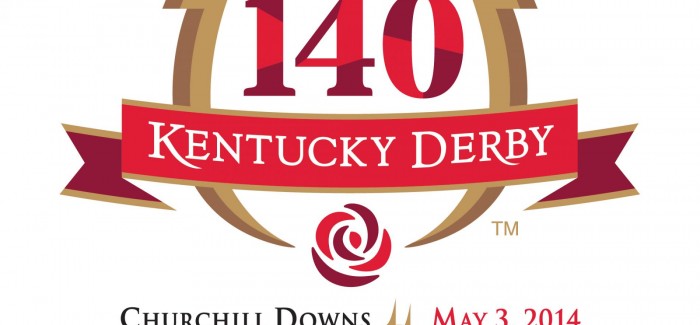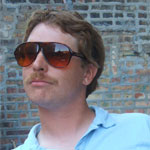 The first Saturday in May. The day that every person who has graced the Commonwealth, no matter the time spent, claims their Kentucky heritage proudly and (quite often) obnoxiously. This is the day when Urban Outfitters sells out their supply of "Gettin' Luck in Kentucky" t-shirts. This is the day when every drunkard becomes a bourbon afficianado, who can barely sing along with the words of "My Old Kentucky Home" (even though the words are on the screen) by the time the race begins. This is the day when people from all over the world exchange fistfuls of cash for tiny slips of paper saturated with the black ink of hopes and dream. I am talking, of course, about The Kentucky Derby.
Whether at the track or on a neighbor's couch, the allure of the Kentucky Derby is not the horses, nor is it not the majesty and tradition of Churchill Downs. It is the party. The food, bevereage, music, and gambling (a.k.a. sin) behind the race that drives women to wear absurd hats. So immerse yourself in the party, and let me give you a few pointers on how to make a cheap bet that will only add to the enjoyment of the "most exciting two minutes in sports."
First, bet against the favorite. This is a 20 horse race where the favorite loses more than it wins, so don't pick him to win, you will actually be playing the odds in doing so. Second, bet the exotics (exactas – first two horses, trifectas – first three horses, or superfectas – first four horses). Pick three horses that you like based on anything – racing history, jockey, color of the silks, trainer, anything – and put them in a $2 exacta box, which means they can come finish in any order. This is a $12 bet that will (most likely) pay you quite handsomely if you win. Third, don't pick all longshots. While they do come in once in a while, they are longshots for a reason. One may come in, but your chances of the three highest odds horses coming in 1st, 2nd, 3rd are about the same as your chances of winning the powerball.
Don't want to bother reading the program? Don't know how to read a racing form? Don't worry. I have come up with a brief glimpse of my takes (mostly unbiased) about this year's horses. Derby Cliff's Notes:
1) Vicar's in Trouble, Rosie Napravnik (30:1) – One of two Ramsey-owned horses in the field this year. Kenneth and Sarah Ramsey, for you non-horse folks, are the first couple of horse owners, and have been pilfering purses like Robin Hood and his Merry Men over the past few years. Of their two horses in the field this one had the most promise of making some noise. Unfortunately for them, this horse drew the one-hole in a twenty horse field, which is the Mt. Everest of obstacles to overcome in this race.
2) Harry's Holiday, Corey Lanerie (50:1) – This horse has never beaten any horses in this field. He was outclassed at the Bluegrass Stakes, and I would be absolutely shocked if he has any impact on the race unless he impedes another horse.
3) Uncle Sigh, Irad Ortiz Jr. (30:1) – Recent form does not bode well for this horse as his 5th place finish at the Wood Memorial saw him getting beat out by two others in this Derby Field. This is a speed horse by all reports who will be lucky to make the distance in the top half of the field. He has finished second in a couple of Grade II races, but has yet to top the field in a major race. If form holds he will be one of the leaders early on and fade in the last three furlongs.
4) Danza, Joe Bravo (10:1) – In his first Grade I, the Arkansas Derby, he beat out Ride on Curlin and former KY Derby hopeful, Bayern. Danza prefers the rail, which is good since he is starting in the 4 hole, and he seems to thrive in the longer distances as a closer. As long as this horse stays inside and near the front of the pack throughout, he could steal the race from favorite California Chrome. Perhaps it is my love of Who's the Boss coming through here, but I like Danza.
5) California Chrome, Victor Espinoza (5:2) – odd on favorite, and he has been since he won the Santa Anita Derby just over a month ago. It won't just be Dre and Pac giving California Love after this Derby is run. I don't know how this horse does not factor into your bet. (Even his purple and teal colors are pretty, right?) He has won his last four races leading up to the KY Derby, including a convincing win over Hoppertunity and Candy Boy in the Santa Anita Derby. There is good reason this horse is a favorite.
6) Samraat, Jose Ortiz (15:1) – Love this horse to finish in the money. His only non-win in his last six races was a runner-up to Wicked Strong in the Wood Memorial. I like this horse because he holds pace and closes well. I would include him in all exotics, but be slightly surprised if he took first.
7) We Miss Artie, Javier Castellano (50:1) – The only KY Derby horse that Artie has beaten is fellow longshot Harry's Holiday. He won a slow-paced Spiral Stakes where he closed nicely in the last 2 furlongs to take the victory. I am guessing that owners Sarah and Bob Ramsey wish they could swap post positions with their other horse, Vicars in Trouble, who might actually have shot to win. Write this one off.
8) General A-Rod, Joel Rosario (15:1) – Not saying this horse can't win…he could. However, I think his odds get bet down much more than they should due to the fact that he is being ridden by last year's winning jockey, Joel Rosario. As far as his history is concerned he has battled Wildcat Red, ahorse in this field with relatively the same odds, several times in his career, besting him early on, but losing out to him in his last two races. Could factor into a tri or super bet.
9) Vinceremos, Joe Rocco Jr. (30:1) – This Pletcher trained horse ran second in the Tampa Bay Derby back in March, which boded well for his derby chances. However, his next race was a disappointing 4th place finish on the Polytrack at Keeneland, finishing behind two other horses in this field – Dance with Fate and Medal Count. At these odds there are plenty of other horses in the field I like better to sneak into the money.
10) Wildcat Red, Luis Saez (15:1) – Edged out by Constitution (who is not running the the KY Derby) for the win in the Florida Derby, while beating General a Rod. He did the same thing back in February at the Fountain of Youth, where he took first place.
11) Hoppertunity (scratched) – A good horse who hurt his foot. Would have been a favorite, and the name would have been a favorite with the readers of this blog.
12) Dance with Fate, Corey Nakatani (20:1) – Bluegrass Stakes winner less than a month ago, where he beat out three other horses in this field. He got outrun in the last two furlongs in his race before that at 1 1/8 miles, but seemed to fix that at the Bluegrass. Good horse at a good price. The exotics are calling.
13) Chitu, Martin Garcia (20:1) – Won the Sunland Derby most recently, a Grade III at Santa Anita, and his only non-win in the past year four starts was a 2nd place finish behind Candy Boy. Back-to-back Derby winner Bob Baffert is the trainer, and with one of the faster times in a big race at 1 1/8 miles. The big question, as with most of these horses, is does he have the distance in him? I like this horse if he can get out and run ahead of the pack, but he will need a big lead and a strong fight at the end to hold off the closers.
14) Medal Count, Robby Albarado (20:1) – This horse was finished strong, but just short, in this year's Bluegrass Stakes, and seemed to have more to give at the line. This bodes well for the extra 1/8 of a mile he'll need to run for the KY Derby. Albarado was on last year's runner-up Golden Soul, and has also finished in the money with Curlin in 2007. I have met and drank beer with this man; therefore, my opinion on him always takes on a sunny shade; however, this horse seems to be running well at the right time. Exotics are calling his name.
15) Tapiture, Ricardo Santana Jr. (15:1) – This horse is coming off of just missing the board in the 1 1/8 mile Arkansas Derby, his worst finish in a year just over a month ago. The warning flag isn't necessarily that he was beaten out by two other horses in this field – Danza (winner) and Ride on Curlin (2nd) – but rather that he didn't seem to have the distance in him down the stretch. He has beaten out Ride on Curlin multiple times in the past (even at Churchill back in September), but the distance scares me for this horse.
16) Intense Holiday, John Velazquez (12:1) – This horse is a closer, who likes to run off the lead and move out of the final turn. I like this foresee to finish in the money, and maybe even win if the speed horses don't have too much of a lead. He barely lost out to Vicar's in Trouble in the Lousiana Derby, and won his previous start where Vicar's finished 3rd. This horse will figure into the big picture late, as he is a closer, hoping all the early speed will tire those front runners. He will be charging late, but the gap may be too large depending on the pace of this race. Still like the closers though in a longer race. I will put him into my exotic picks.
17) Commanding the Curve, Shaun Bridgmohan (50:1) – Finished behind Intense Holiday and Vicars in Trouble at the Lousicana Derby. Outclassed in that one. Outclassed in this field. Non factor.
18) Candy Boy, Gary Stevens (20:1) –Good horse, great jockey, awful name. He has hit the board in all three of his stakes races, finishing behind California Chrome (favorite) and Hoppertunity (not running)in the Santa Anita Derby. He beat out middle odds Chitu in a race back in February, and has shown fight amongst good, strong competition. Not beating out a favorite when it comes down to it, but will hold his own among the others.
19) Ride on Curlin, Calvin Borel (15:1) – Calvin Borel loves the Derby. Curlin, daddy to this fine thoroughbred, won me a lot of money when Robby Albarado rode him to a Preakness win, finished 3rd in the Kentucky Derby, and runner up in the Belmont in 2007. Despite the pedigree of horse and jockey, I will pass on this horse as Borel is too far from the rail he loves so much and the horse is too far from the class of the rest of the field.
20) Wicked Strong, Rajiv Maragh (8:1) – The Wood Memorial winner has, like Vicars in Trouble, gotten an unfortunate post position for this one. I like this horse, the trainer, the jockey, the pedigree, everything except for the starting position. I know that true believers will say, "Big Brown won from that position a few years ago," but this horse is not Big Brown.I am leaving him out of my top spot based solely on that.
Drink well, bet better, and party on dudes!