No Comments
Four Way Fruit Ale Bramble Cocktail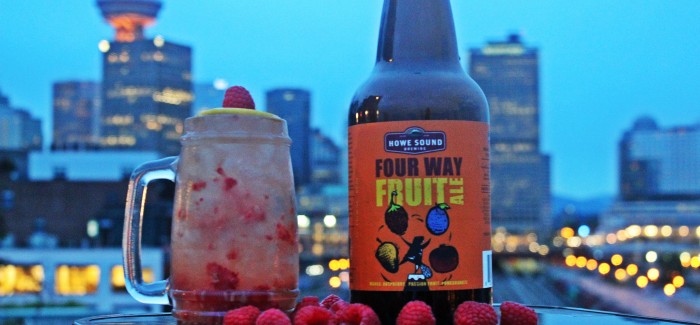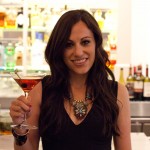 Vancouver, British Columbia is the perfect weekend trip from Seattle and provides world class dining, views and brews. I was fortunate enough to take a weekend getaway last weekend and was determined to take it in everything the city had to offer. This included exploring the cocktail and beer culture through restaurants, distilleries, and breweries. I knew I had to make my next beer cocktail with one of the local British Columbia craft beers.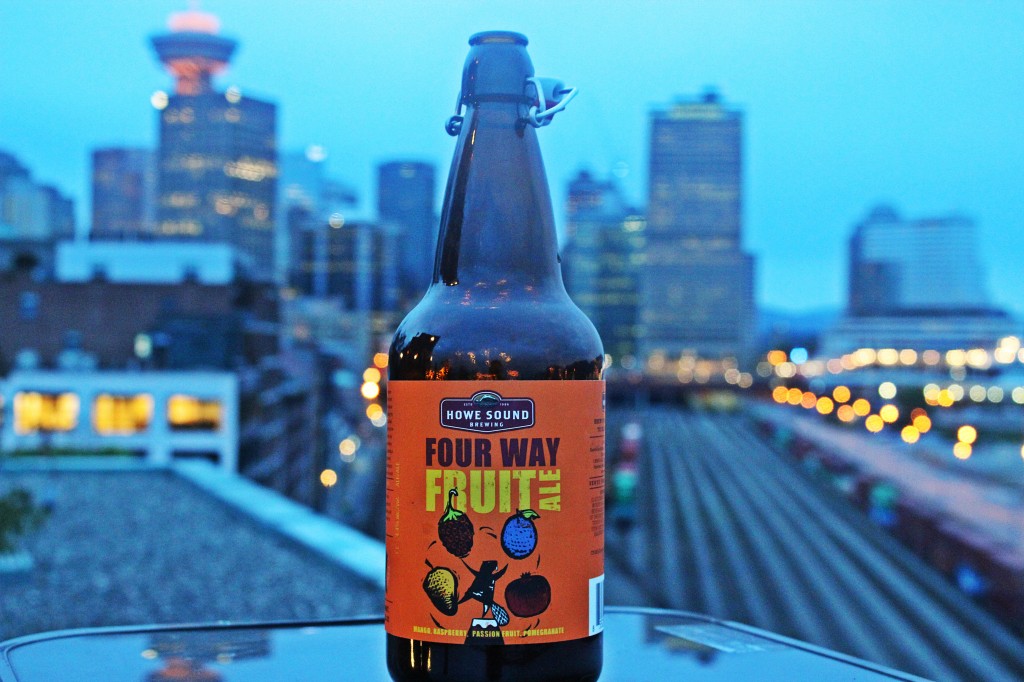 I dragged my friend that lives in Vancouver to multiple craft beer stores so we could try all the local brews and find a perfect beer for my new cocktail I am sharing today. I wanted to share something that was an introduction to summery seasonal beer and was refreshing for those hot summer days. I found the perfect beer that fit my summer craving from Howe Sound Brewing located in Squamish, BC about an hour outside of Vancouver.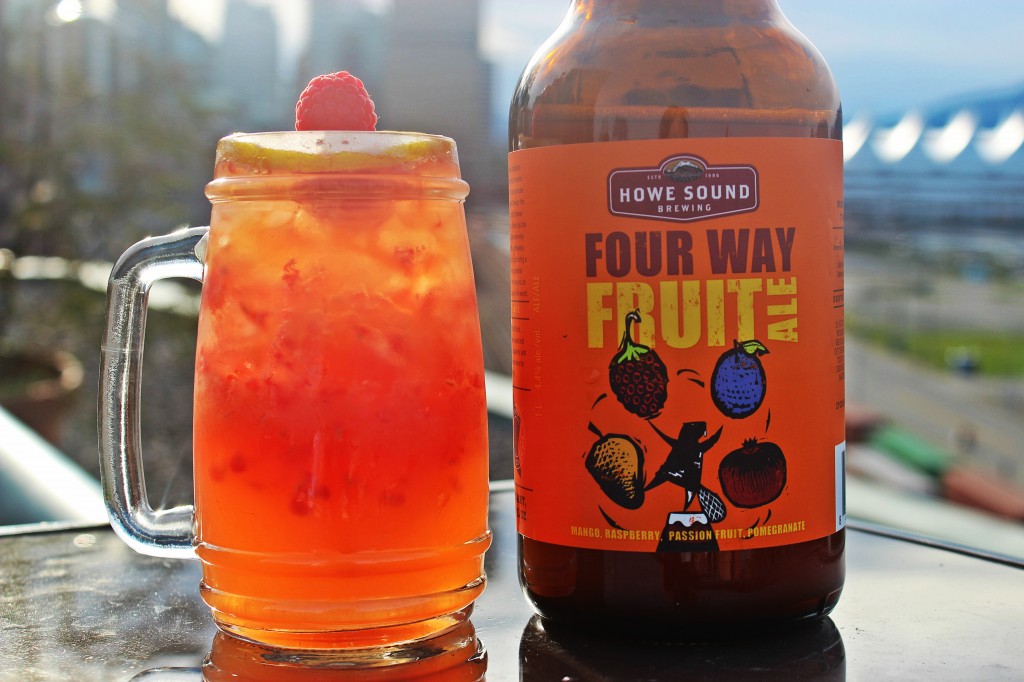 Not only is their beer amazing, their philosophy on beer is right up my alley: Brew the beer you wish to see in the world. The beer in this cocktail is the Four Way Fruit Ale and combines pomegranate, raspberries, passion fruit, and mango fruit purées. This beer is perfect for mixing in a cocktail it is 4.4% ABV and 14 IBUs. The combination of all four fruits gives this beer a unique fruit flavor without an overpowering taste which is perfect to pair with gin. This cocktail is a modified take on the classic bramble cocktail that combines gin, lemon juice, simple syrup and blackberry. I used raspberries instead and topped the cocktail off with this amazing brew. This will be your summer staple because the fresh raspberries and lemon juice make this drink amazing and refreshing.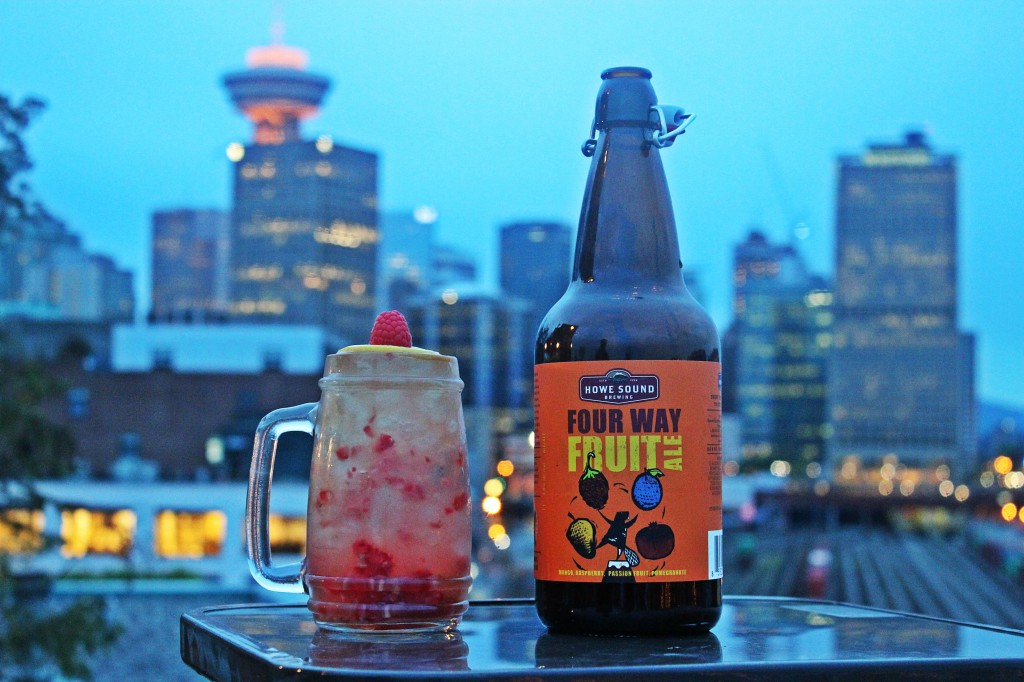 Recipe for Four Way Fruit Ale Bramble
Ingredients
1.5 ounces of gin
6 raspberries (1 for the garnish)
1 lemon slice for the garnish
1 ounces of lemon juice
2 dashes of Angostura bitters
1 cup of crushed ice
4 ounces of Howe Sound Four Way Fruit Ale
Garnish: raspberries and lemon slice
Instructions
In a metal shaker muddle raspberries, lemon juice and ice
Add gin and bitters; shake mixture for 20 seconds
Add mixture to serving glass and top off with Howe Sound Four Way Fruit Ale
Garnish with sliced lemon and raspberries
Yields: 1 serving
Cheers!
Natalie Migliarini is the author of Beautiful Booze. Read more about tasty and delicious beverages here, or follow her on twitter.