No Comments
Beer Cocktails | Vanilla Vodka and Winter Ale Sour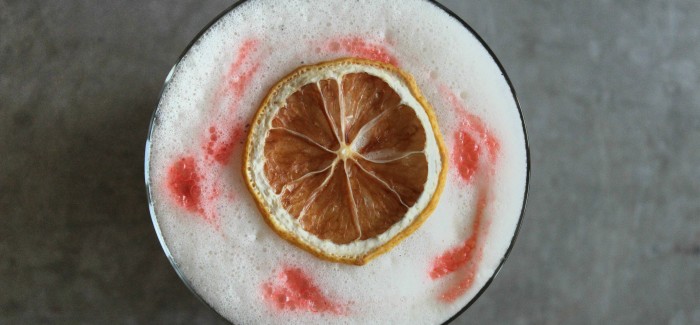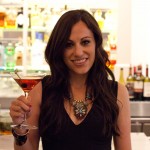 Recently, I have been spending some time in Vancouver, British Columbia working on a special project. This has allowed me to take in all the lovely craft beers available and produced in and around Vancouver/British Columbia. My favorite seasonal beer is Vertical Medium-Bodied Winter Ale from Tree Brewing Company out of Kelowna, BC.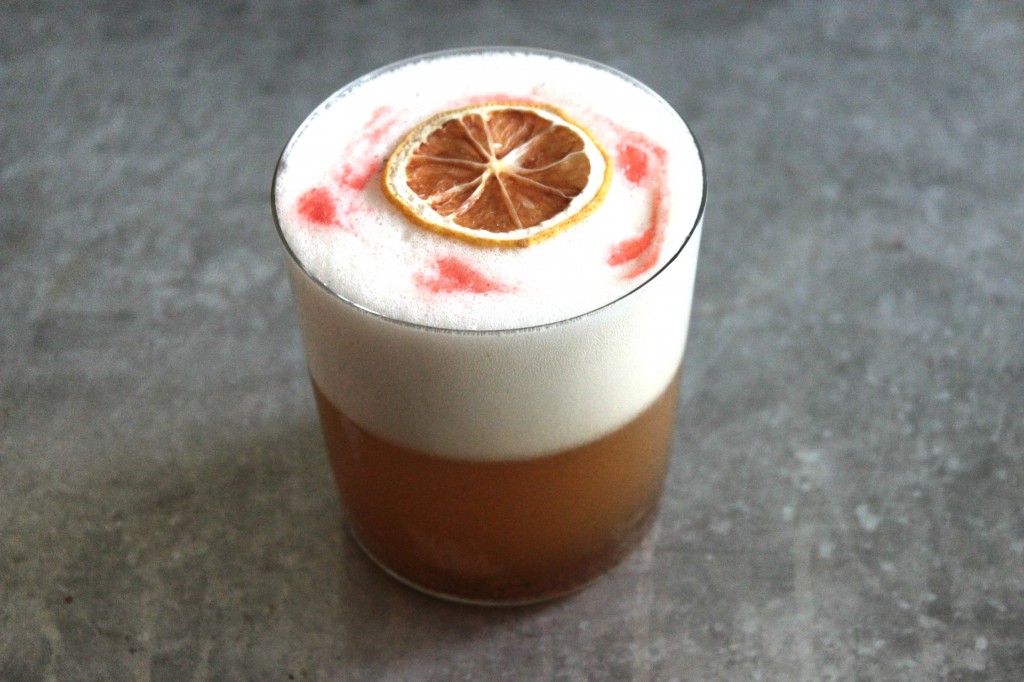 I was immediately attracted to the vanilla and chocolate notes that this winter ale had to offer. This medium bodied ale made with Perle and Cascade hops as well as Pale, Dark Munich and Crystal malts. It has a ABV of 5.0% and an IBU of 20. Tree Brewing Company suggest pairing this ale with pork chops, ribs and cheese.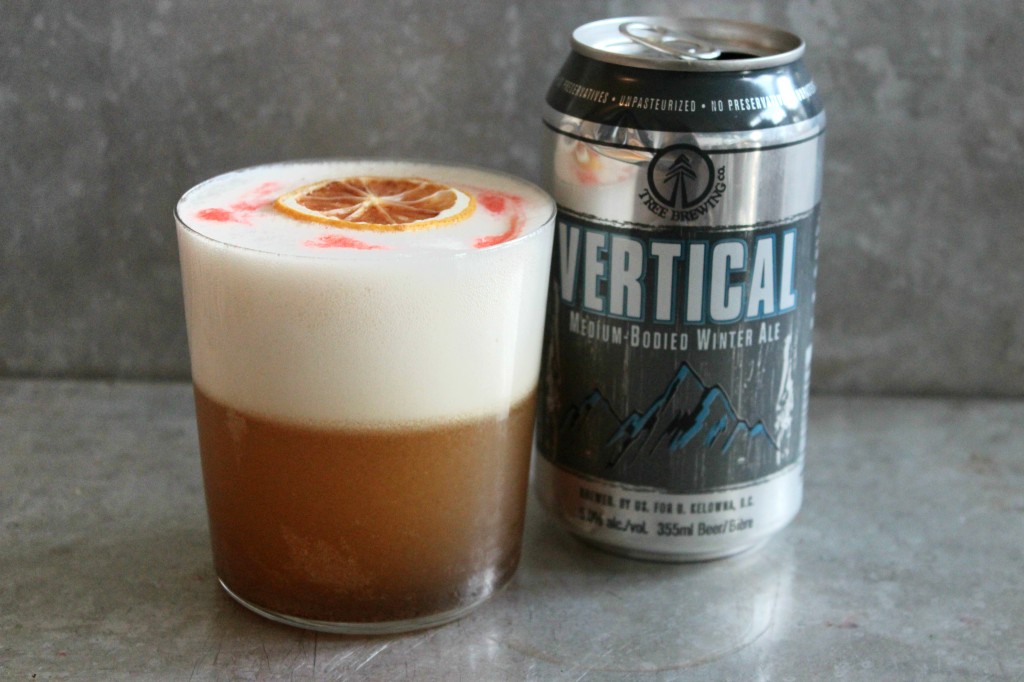 The vanilla syrup and vanilla vodka enhance the vanilla notes present in the ale without producing an overpowering vanilla flavor. The lemon juice provides a citrus undertone that helps balance out the sweetness of all the vanilla notes. This cocktail would be a perfect addition to any holiday festivity or dinner. Let's booze travel to British Columbia and try the Vertical Medium-Bodied Winter Ale. It is the ultimate winter ale for mixing up a festive cocktail this winter! Cheers!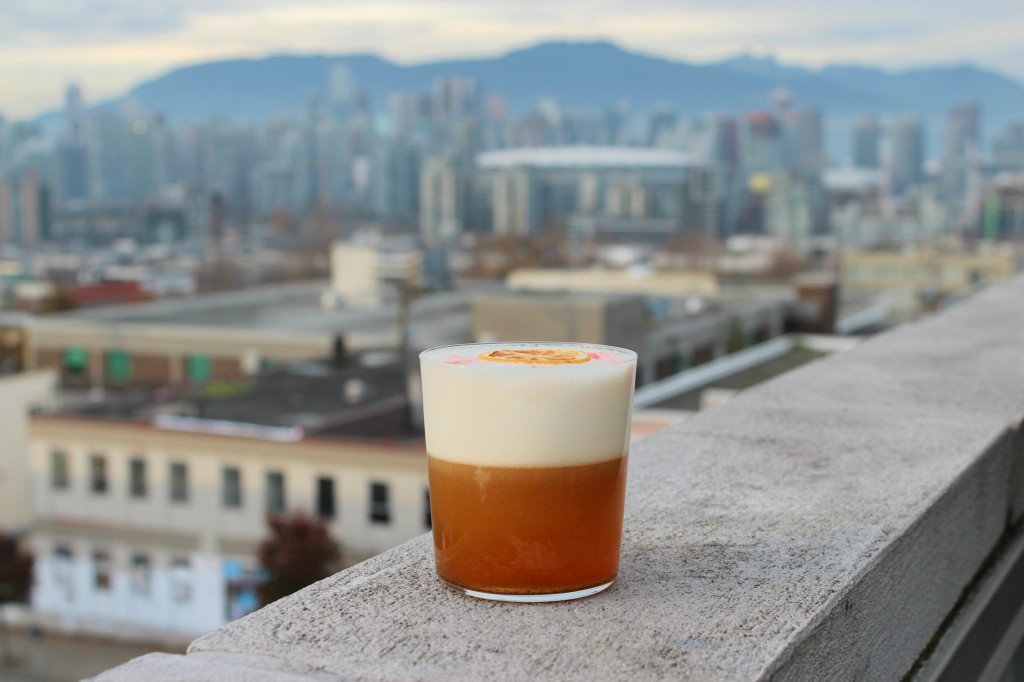 Vanilla Vodka and Winter Ale Sour Recipe
INGREDIENTS:
INSTRUCTIONS:
In a metal shaker add vodka, syrup, lemon juice, and egg white
Shake mixture for 20 seconds
Add ice and shake for an additional 20 seconds
Strain mixture into serving glass
Using the back of a spoon pour Winter Ale slowly over the spoon
Near the side of the serving glass
Garnish with Simple and Crisp dried lemon crisp and Peychaud's Bitters
Yields: 1 serving
Vanilla Bean Paste Simple Syrup
INGREDIENTS:
½ cup Turbinado sugar
½ cup Boiling water
1 tablespoon of Vanilla Bean Paste
PREPARATION:
Combine the sugar and boiling water. Stir until the sugar is dissolved. Add and stir in vanilla bean paste and steep in hot simple syrup for 20 minutes. Strain into a clean jar, cover and refrigerate for up to two weeks.
---