No Comments
Roundtable Discussion: World Cup Country Beer Choice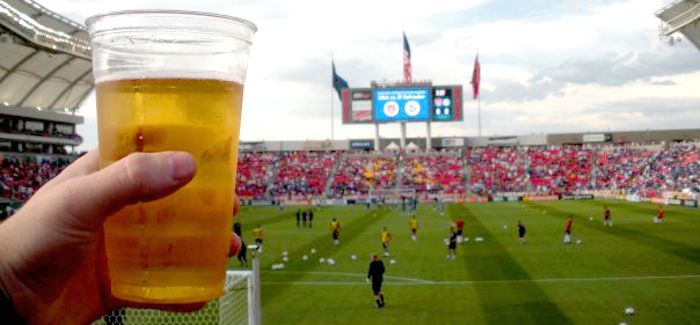 Roundtable: In honor of world cup, pick your favorite beer from a competing country. If you're really ambitious, pick your favorite beers from each competing country and have a little bracket face-off. Who wins?
---
I had a fair amount of Bass ale while watching England. God save the Queen!
---
I'm a fan of Bombardier by Wells and Young's in England-tastes like bread and butter in a glass…yummm!
---
I've got a few:

England – Fuller's London Pride
Germany – Jever Pils (so refreshing)
Belgium -la mort subite gueuze
Costa Rica – Bavaria Dark
Japan – Sapporo
---
Maybe because it's a gazillion degrees, but I feel like Germany's Franziskaner Hefe-weisse right about now.