No Comments
Pop Culture Week In Review 6/13 – 6/20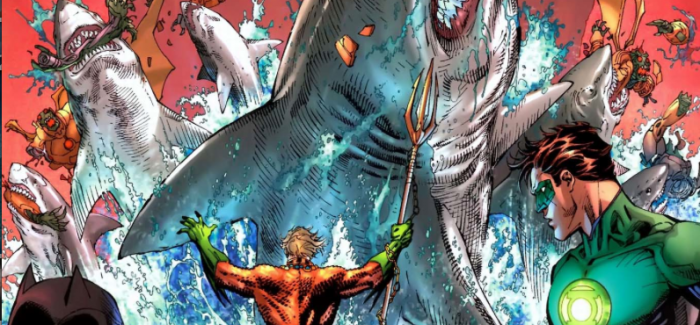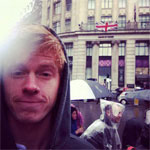 Ok. Let's Go.
At it again, the genius video (and pretty decent musical) minds of OK Go released their latest viral masterpiece this week, full of more illusions and eye-tricks than I could count. And I tried. Get it a look-see and decide if it deserves to stand alongside their many-a-unique music videos.
Keeping on the music track, Jack White's latest masterpiece Lazaretto not only went No. 1 in overall sales, but set the long-standing record for most vinyls sold in its first week. Vinyls have slowly been making a comeback, and leave it to Jack White to inspire over 40,000 copies sold of the once-dead medium. Listen to the title track and try convincing yourself it wasn't born for vinyl.
If you find yourself particularly drawn to similar views as PorchDrinking Pop Culture writer Drew Troller, then this next bit of news is for you. Better Call Saul, AMC's prequel to Breaking Bad, has been renewed for a second season! What's that? You didn't catch the first season? That'd be because it isn't scheduled to air until 2015. Despite the delay, AMC's renewal suggests their (for once) undying commitment to a show purely on artistic merit. That, and the truckloads of guarenteed money soon to come from Breaking Bad fans needing their next fix…Drew. TV junkies at their best.
Keeping with a similar two-paragraph theme I've just now decided to commit to, FX's critically acclaimed drama Fargo and comedy Louie both aired their season finales this week to thunderous applause. Now, to me, FX (including FXX) takes the cake for Best of TV, and they've solidified it this year. Fargo is incredible. Louie is transcendent. Justified, Archer, Sons of Anarchy, Wilfred (PSA – Wilfred's finale season premieres Wednesday, June 25. You have the weekend to catch up entirely on Netflix. Do so immediately.); the list goes on, and each year these shows go without Emmy's/Golden Globes is yet another travesty. But, I mean, this year…I'm pulling for Game of Thrones.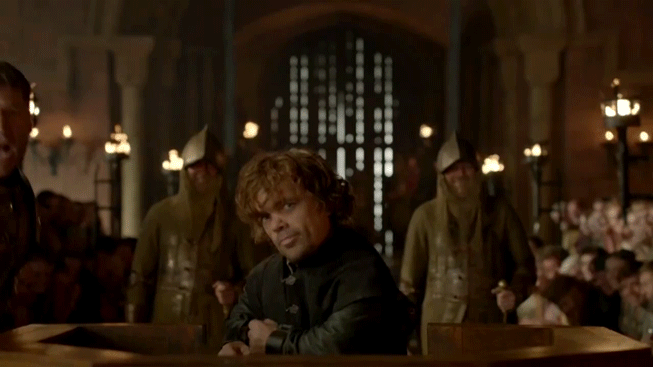 Moving on from Game of Thrones to superhero news (because this is my review, dammit!), last week, Game of Thrones star and Dorthraki Khal Jason Momoa was rumored by numerous sources to be playing Aquaman in the upcoming Batman v. Superman: Dawn of Justice. He was on Jimmy Kimmel Live this week, and while he neither confirmed nor denied the rumor, it's pretty much set in stone. Er, sea?

Now, if you've never read one of my reviews before, you should know I never write about celebrity shenanigans in my Pop Culture reviews. I assume that if you're on a website called PorchDrinking.com, you don't spend much time reading People Magazine. But since this involves Spider-Man and Gwen Stacy Andrew Garfield and Emma Stone doing something prreeetttyy cool, I'll allow it.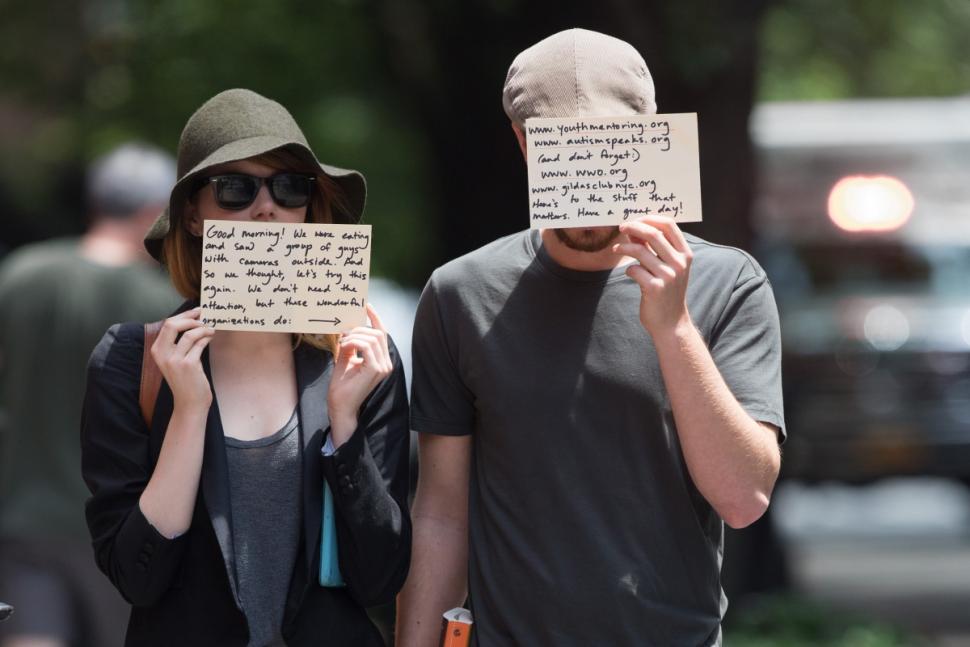 When out to lunch, the two noticed ferrous paparazzi gathering outside their restaurant, ready to pounce. To positively combat their ruthlessness, the couple(?) hid their faces with notecards about certain charities that deserve more attention than them. Awwwwww.
In closing, all you PC/Mac gamers out there should be shuffling over to http://store.steampowered.com from now until June 30th. The Steam Summer Sale has begun, and you can get games like The Witcher 2, Half-Life 2, Portal, Far Cry 3 and hundreds more for only a few dollars. What are you waiting for?!